I really love the outdoors. From fishing to hunting to 4wheelers and more, there is always something fun going on.
This is a picture of some deer that I saw while hunting up in North Florida: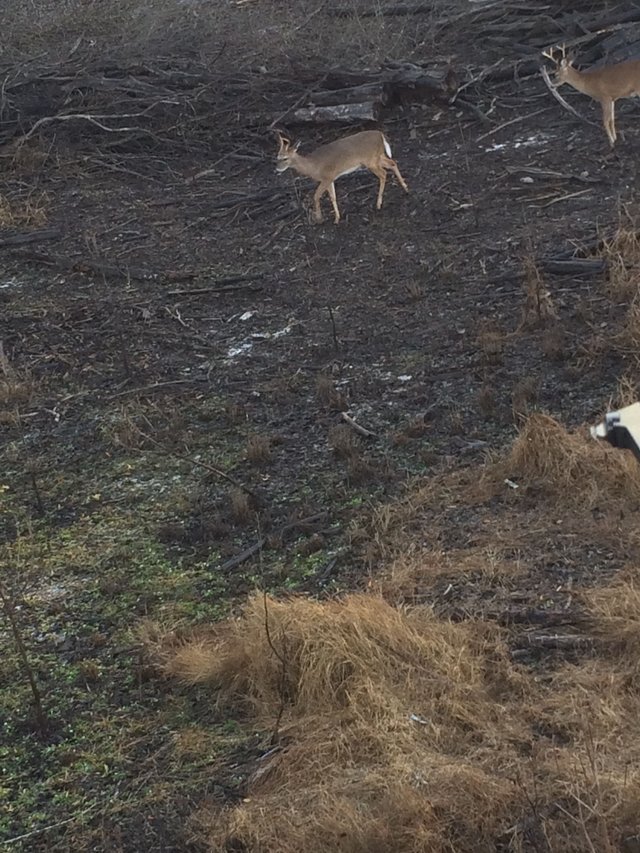 One of my good friends has some property up in the panhandle, and we try to go out there a couple of times a year to see if we can get any deer.
I didn't want to shoot either one of the deer in the picture because they weren't large enough, but I was definitely looking to shoot one this day.
Deer meat (venison) is also very delicious! Back strap is my favorite part to eat, and it is so delicious and tender!
Have you ever had deer meat?
Stay High,