Half-a-Dozen in NYC - Part 5 - Fossilized Dinosaur in Times Square
Part 5 marks the end of this series of posts about a Saturday in New York City.
Featured below are some photos of an interesting art exhibit in the plaza in Times Square. You can read much more about it in the excellent www.designboom.com article cited below.
Excerpt from www.designboom.com (© designboom 1999-2016, some rights reserved):
zelehoski and morales depict a fossilized dinosaur from a deconstructed backhoe in new york
In partnership with times square arts and SPRING/BREAK art show, artist michael zelehoski and curator ché morales, present 'the rapture' – a monumental sculpture situated in new york's times square. the duo have salvaged a construction backhoe, then deconstructed and reassembled it in the busy broadway plaza to appear as the image of a fossilized dinosaur. on view until march 31st, 2019, the project intends to question humanity's significance on earth by using an item of technology used to build our civilization and making it appear 'extinct.'
---
Other posts in this series:
---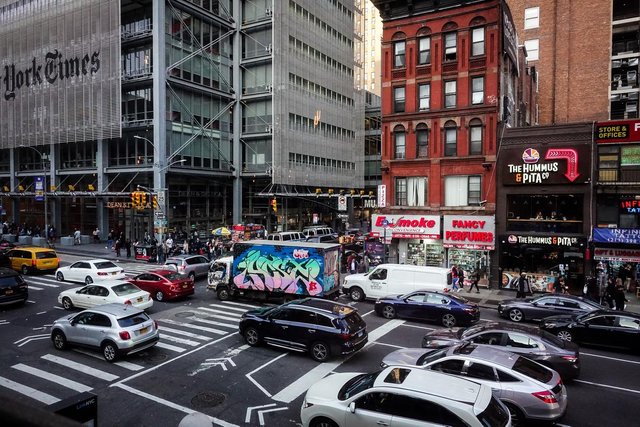 ---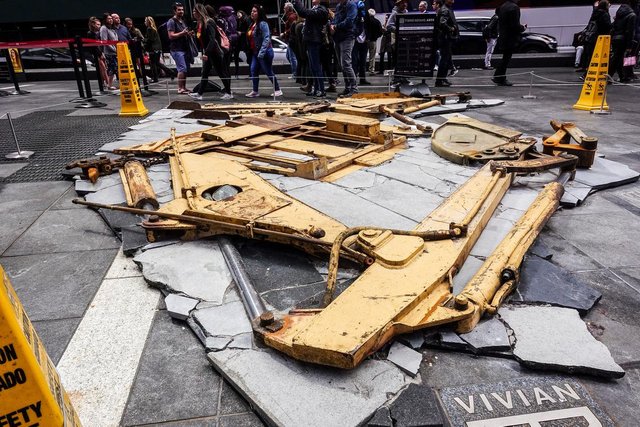 ---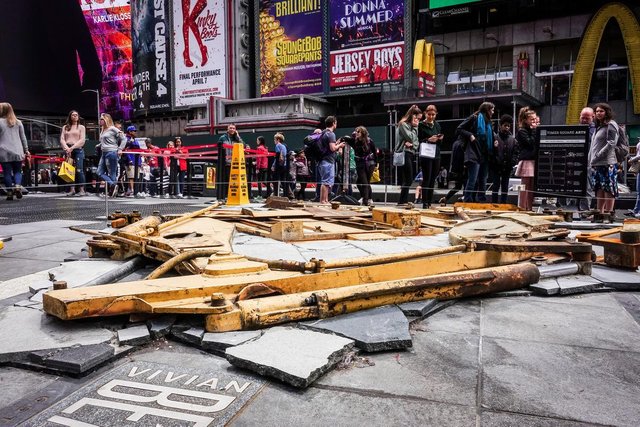 ---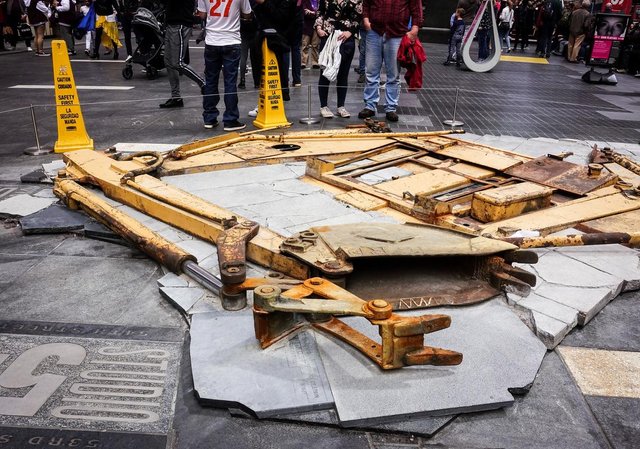 ---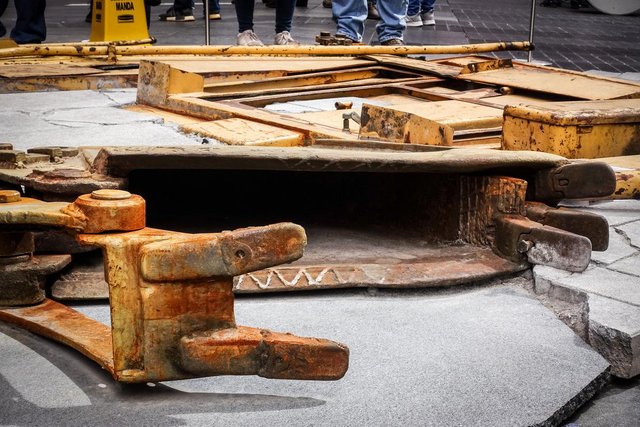 ---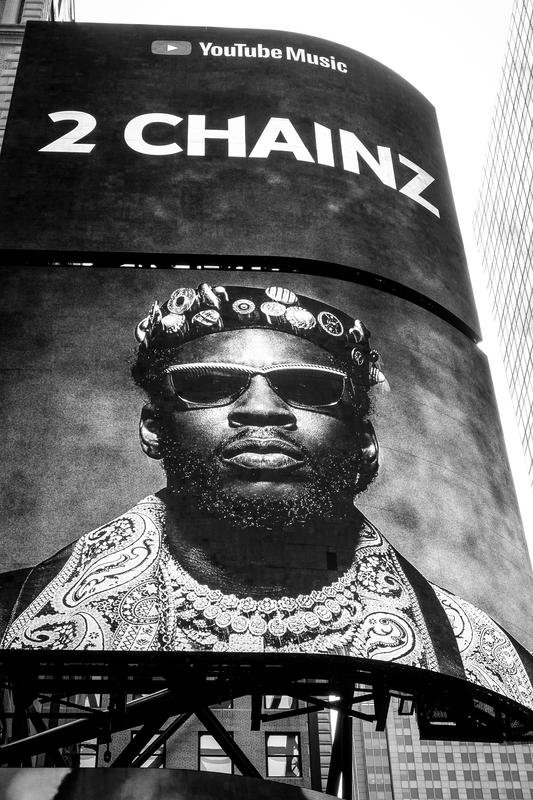 ---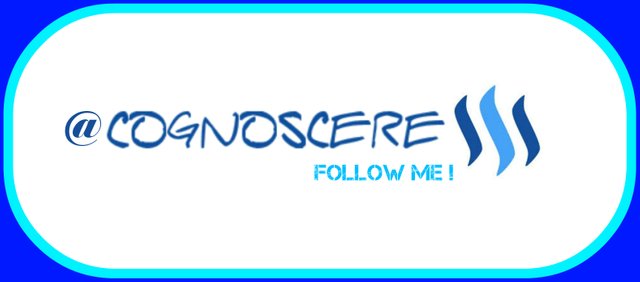 ---
All images @cognoscere and taken on Saturday March 30th, 2019 in NYC (Sony DSC RX100M5)