The Kinzua Bridge has been one of my favorite places to visit for as long as I can remember. I have memories of little me being frightened of falling through the trestles.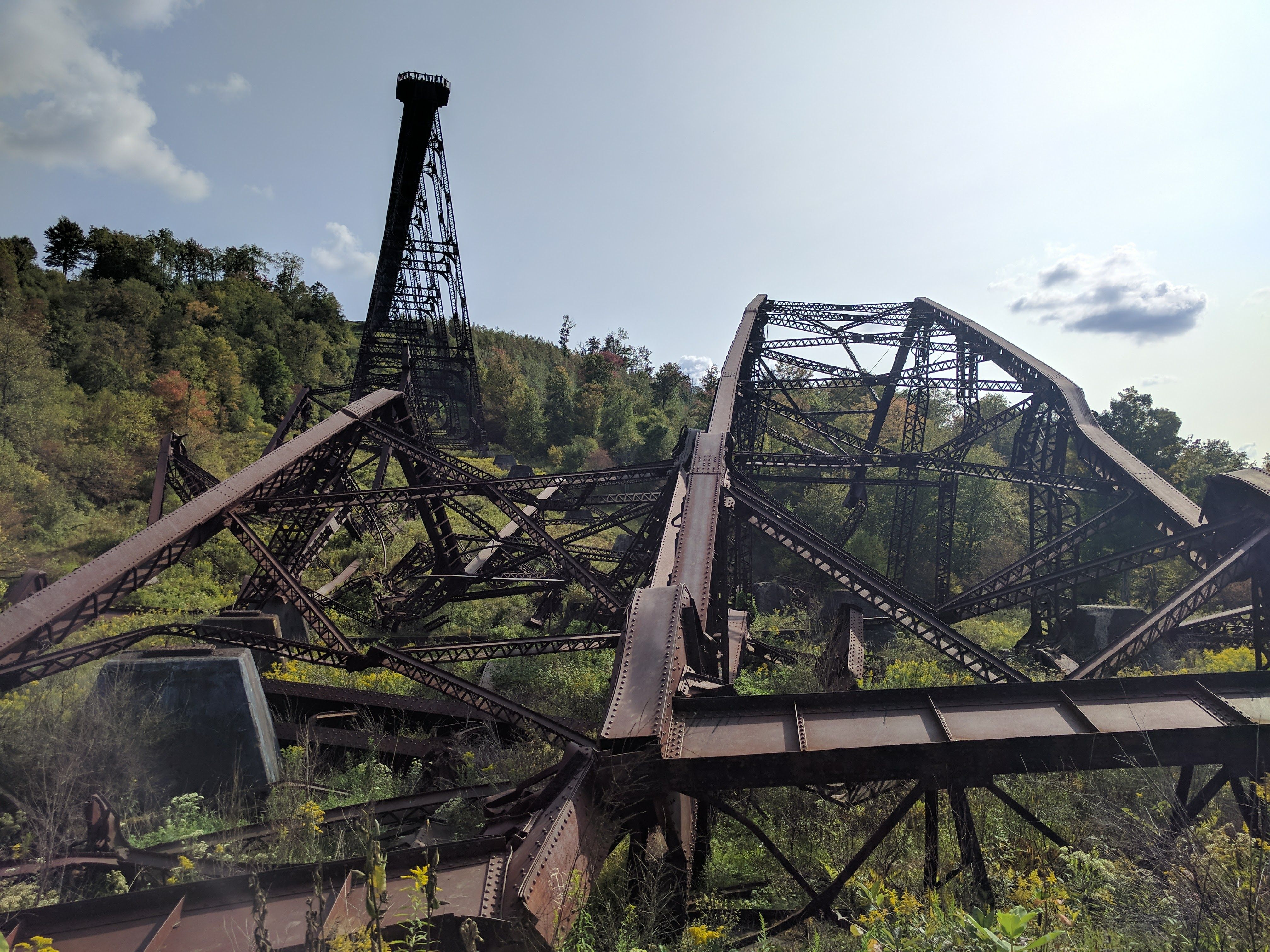 On July 21, 2003, a tornado made its way through the valley and the bridge came tumbling down. It was built in 1882, crossing Kinzua Creek in McKean County, Pennsylvania.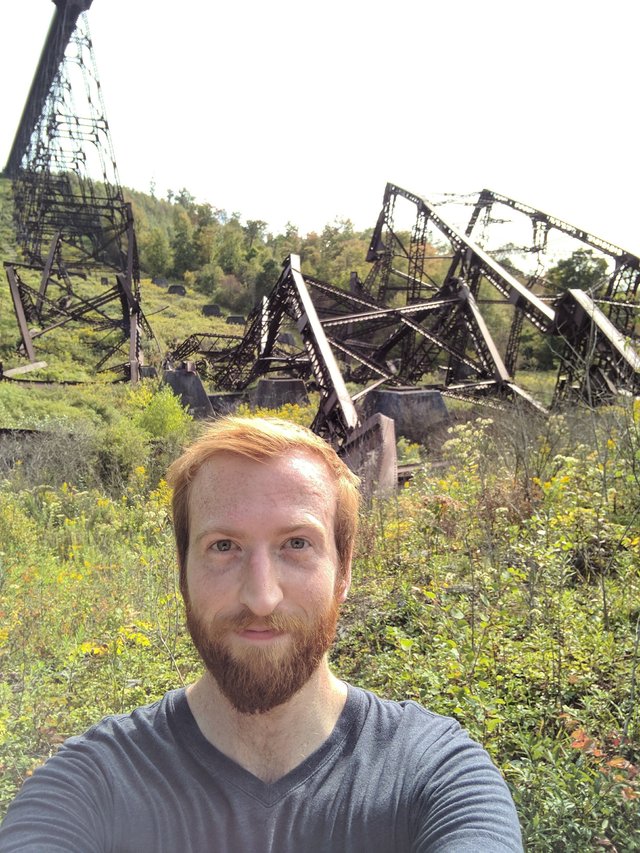 A wild beard appears!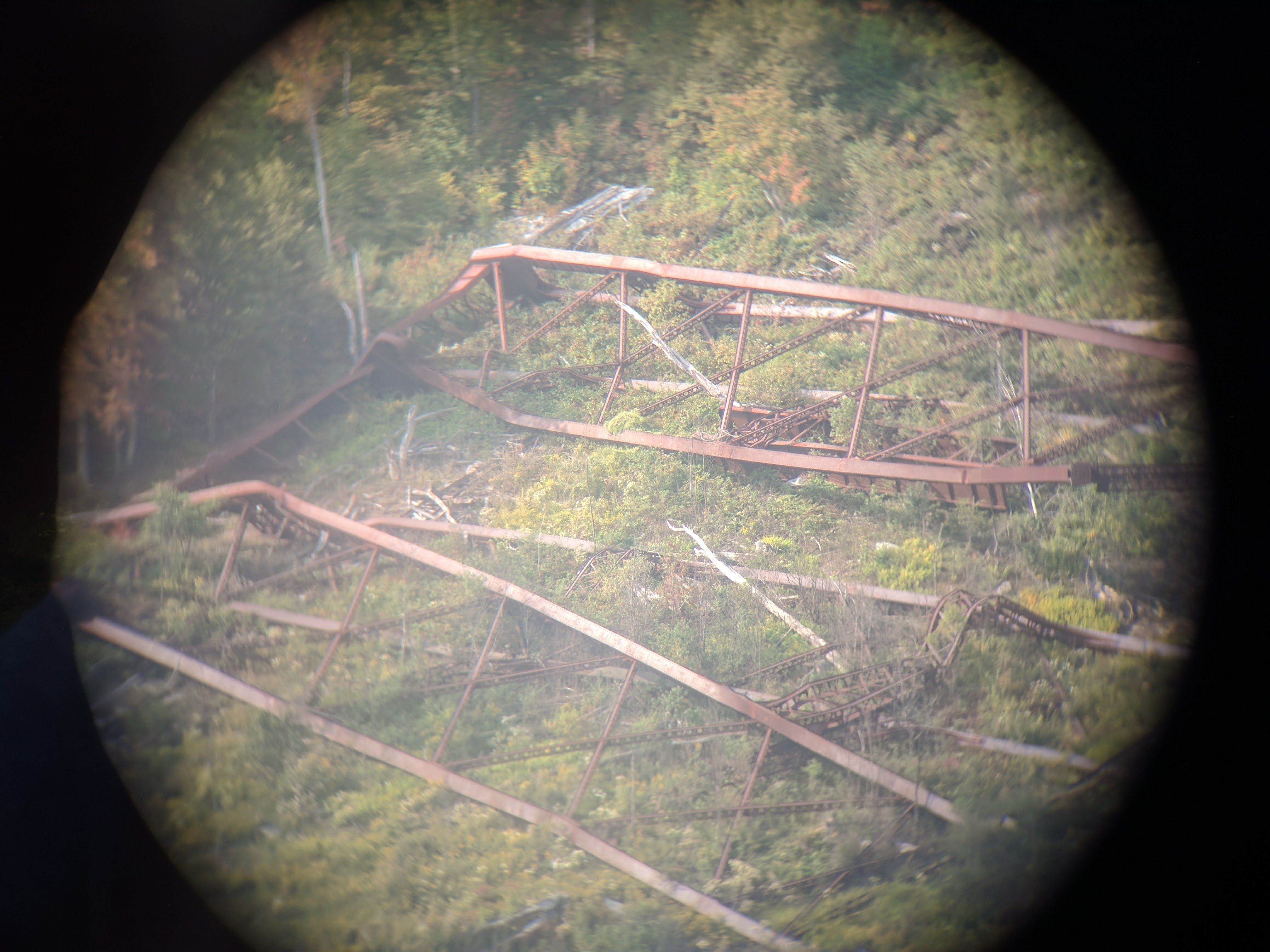 I stuck my phone against one of the binoculars set up at the viewing platforms.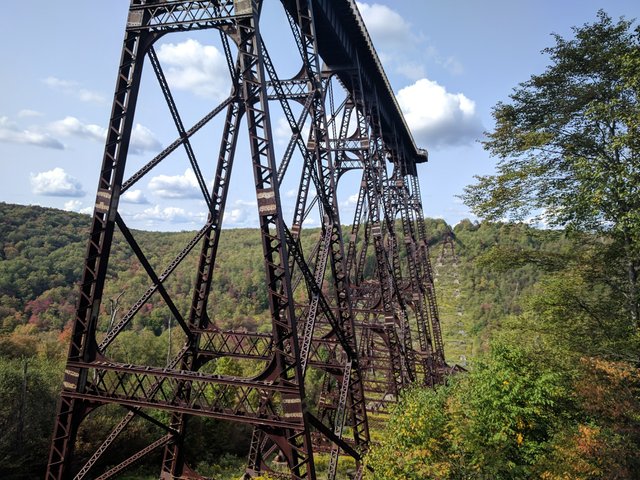 There is a hiking trail which leads down into the valley along the bridge and its remains.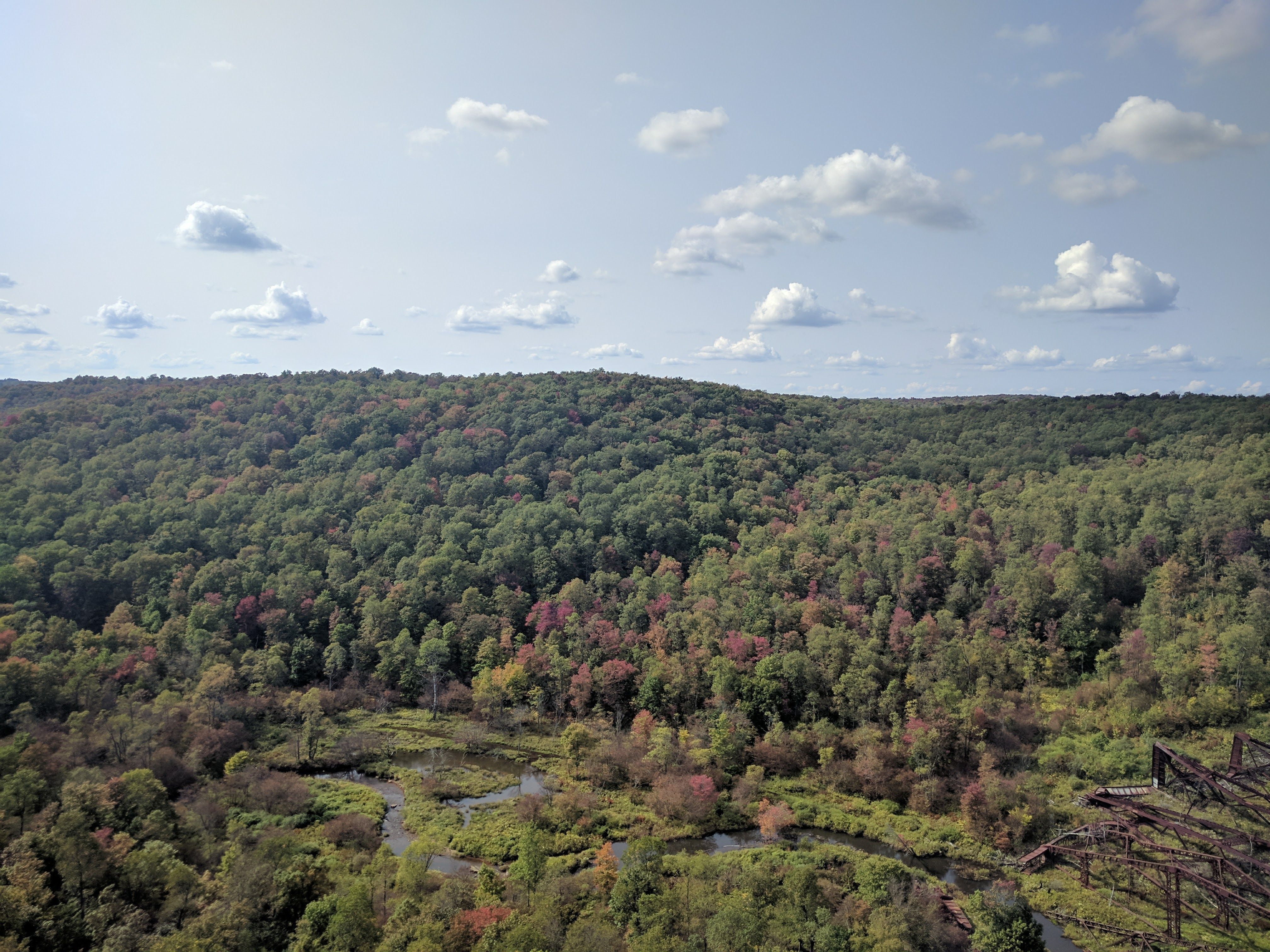 A view of the creek and valley from the end of the remaining bridge.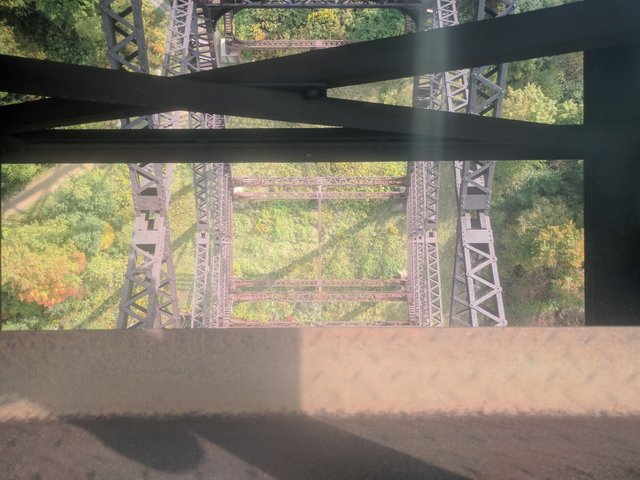 In the center of the platform at the end of the bridge, there is a thick glass window below. This is the view. I'm glad my fear of heights faded away long ago.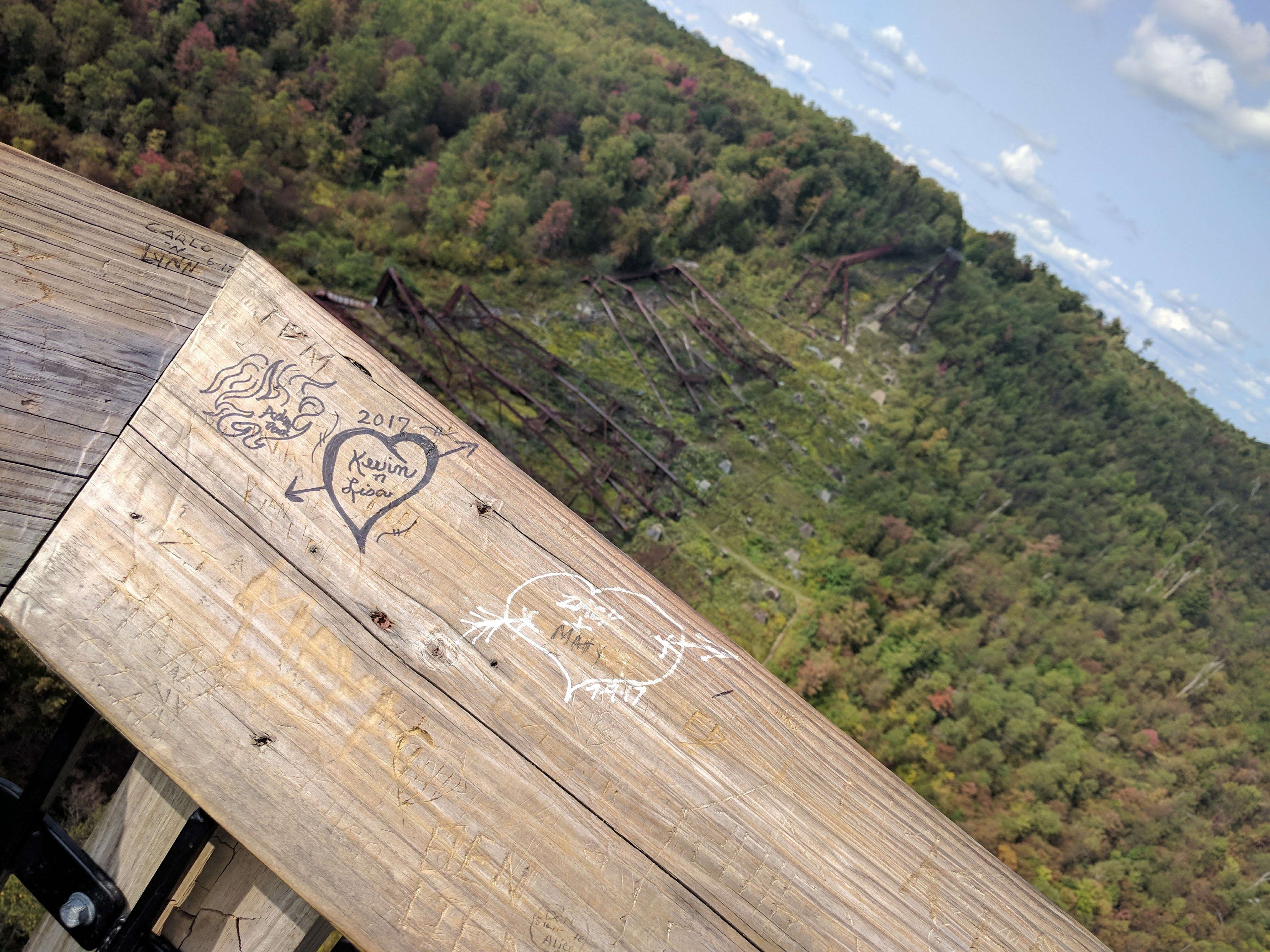 I don't like to see defacement like this, but I suppose it's natural to say, "I was here."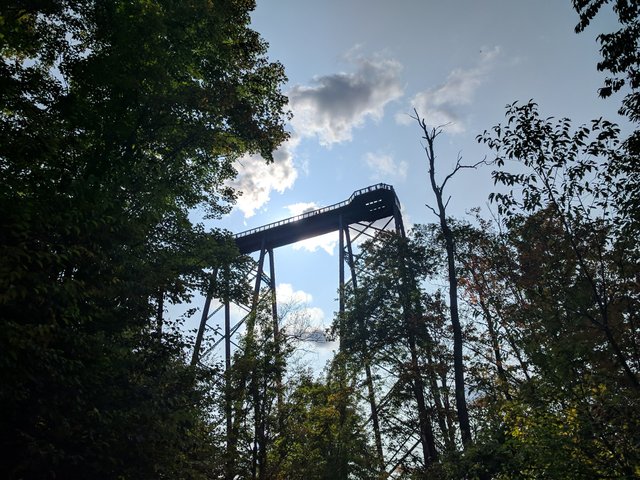 Bridge silhouette. I like silhouettes.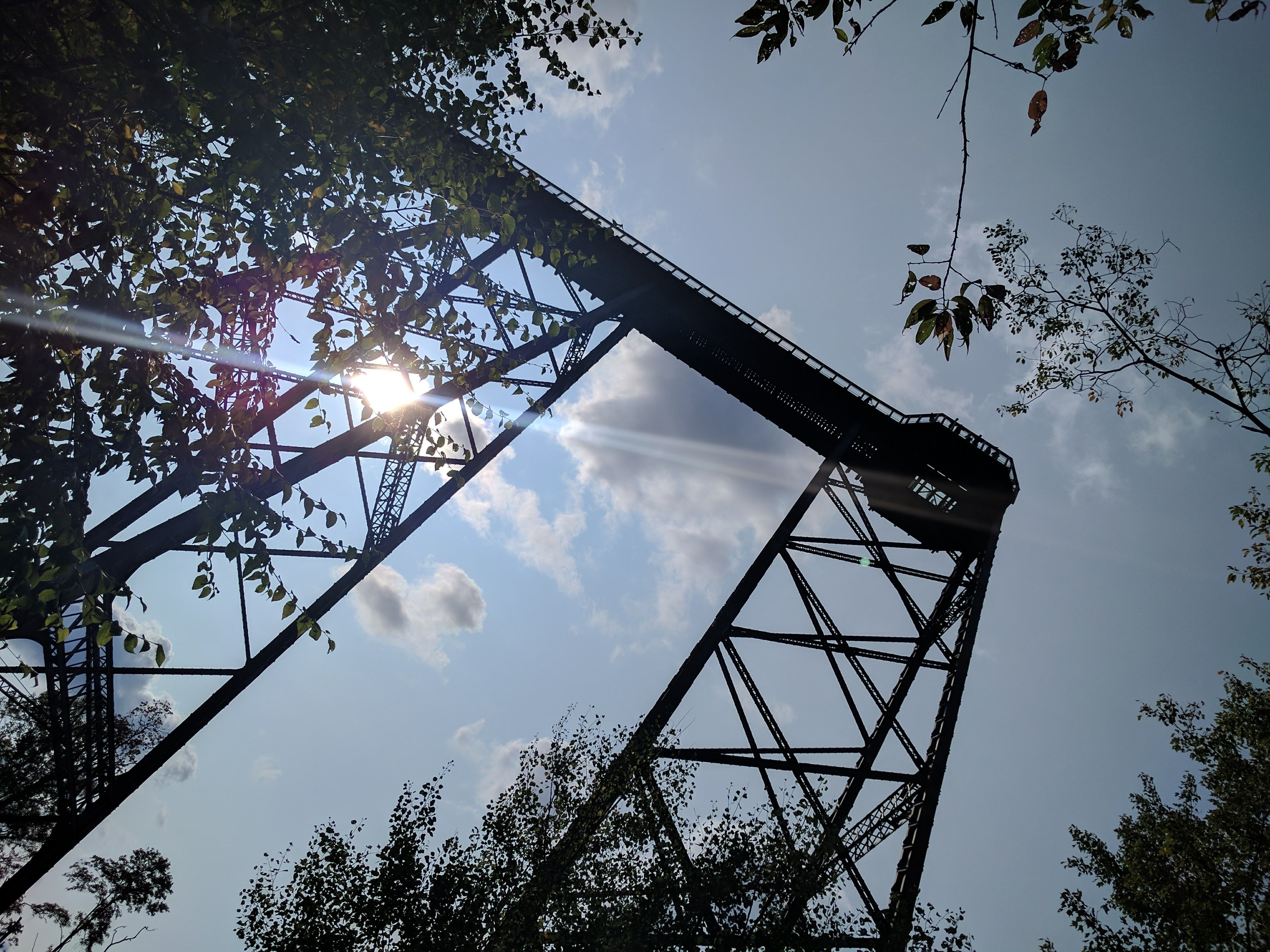 You can easily make out the window I mentioned earlier. If I recall correctly, the height there is 225 feet.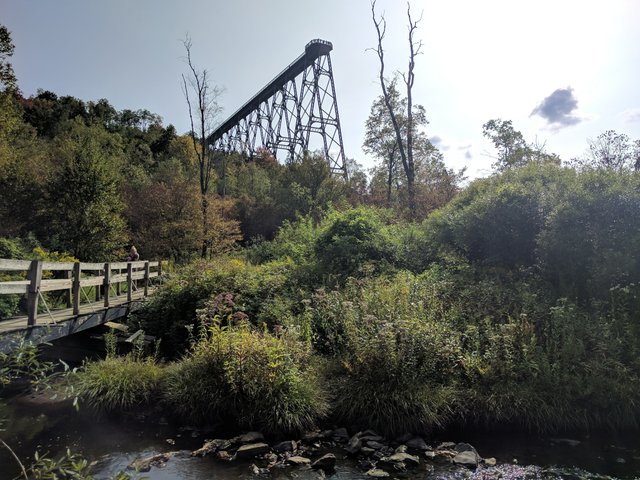 Big bridge, little bridge.
---
If you want to learn more about this bridge, check out the wikipedia article.