#4 Decisive Moment, Noronha, Brazil, Dec 2010.
One of those perfect timed photographs. I saw that the guy was about to do something and waited. I was lucky to get him in mid jump and the picture was still sharp. Very good for a kit lens and an entry level camera.
Camera used was a D90 and a kit lens.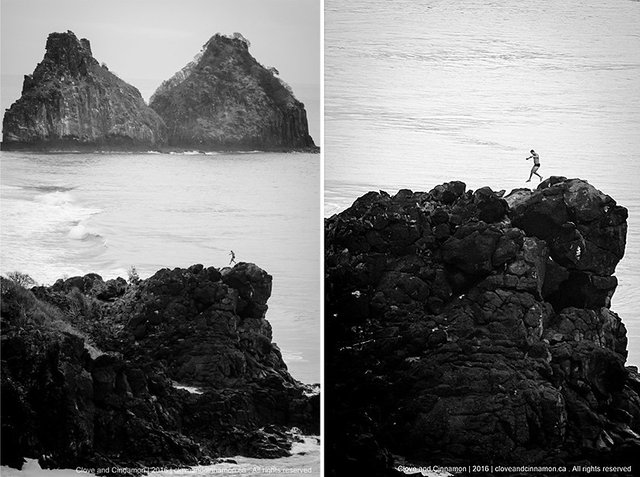 Fernando de Noronha is a paradise island in Brazil. I traveled there to photograph a wedding back in 2010. I'll post more pictures of this beautiful place soon.
Original Content.