Morocco, 2016. I was part of a small team filming a documentary arround Europe/Africa about the refugees. I wanted to share here one curious (maybe that's not the correct adjective, excuse my non native English) experiences I had while being in Morocco. We went from Melilla (Spain) to Nador (Morocco).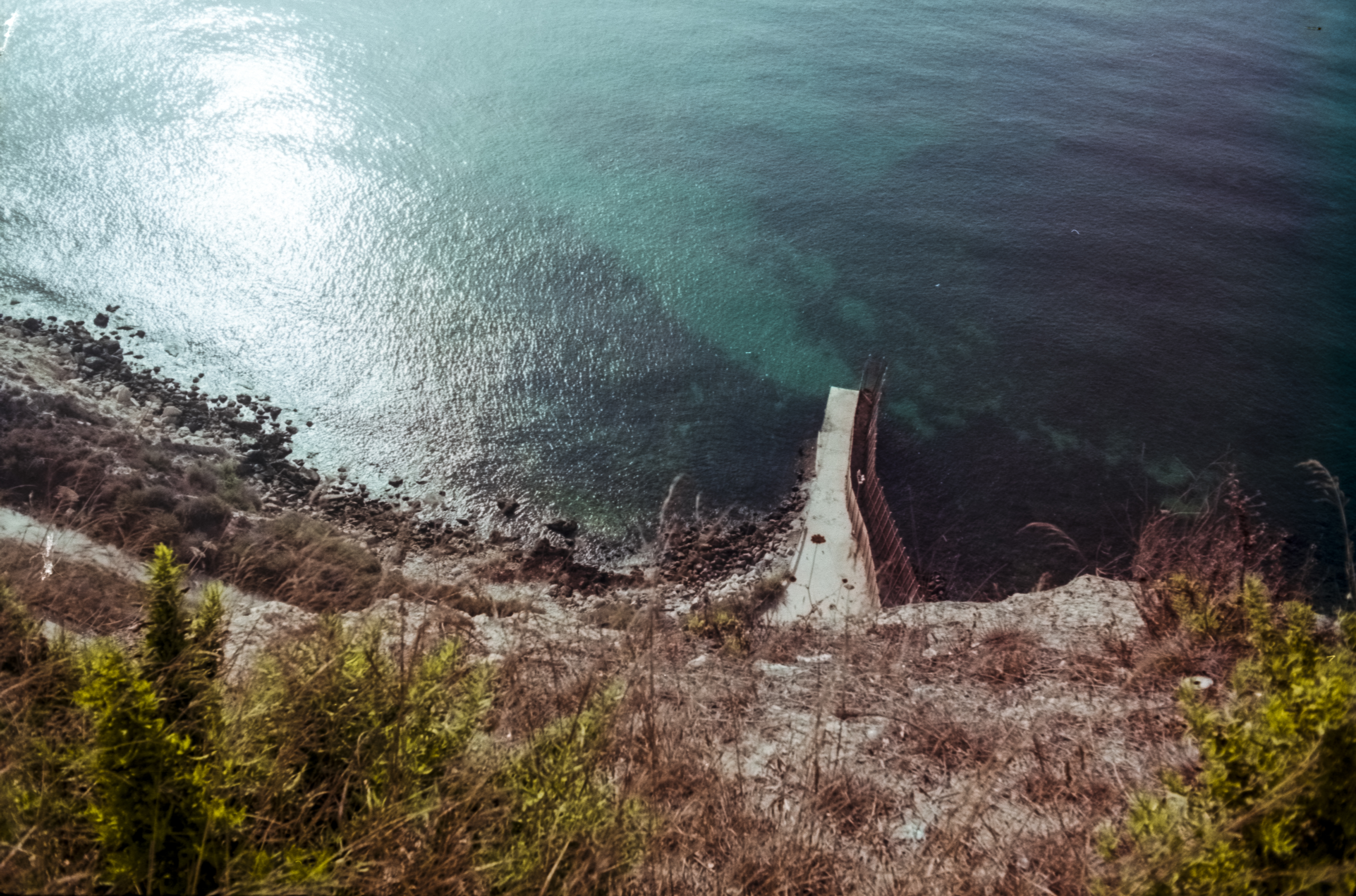 Border that separates Nador from Melilla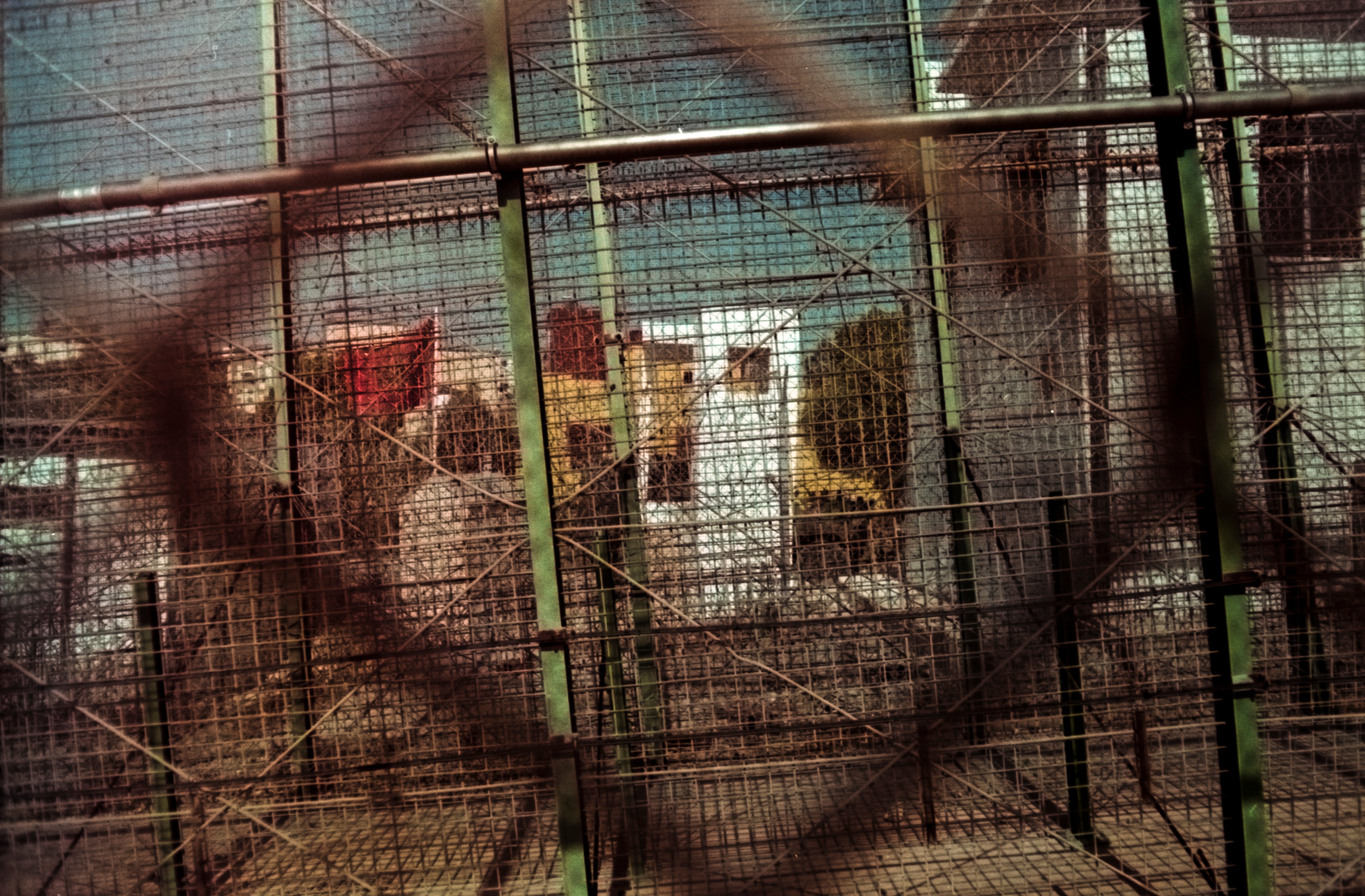 View through the various fences that separates Melilla from Nador
We later headed (after struggling with the police wiretaping our phones and other "political" drawbacks) to the "Monte Bolingo", where Sub-Saharian refugees live (improvised camp) under the protection of a local "mafia".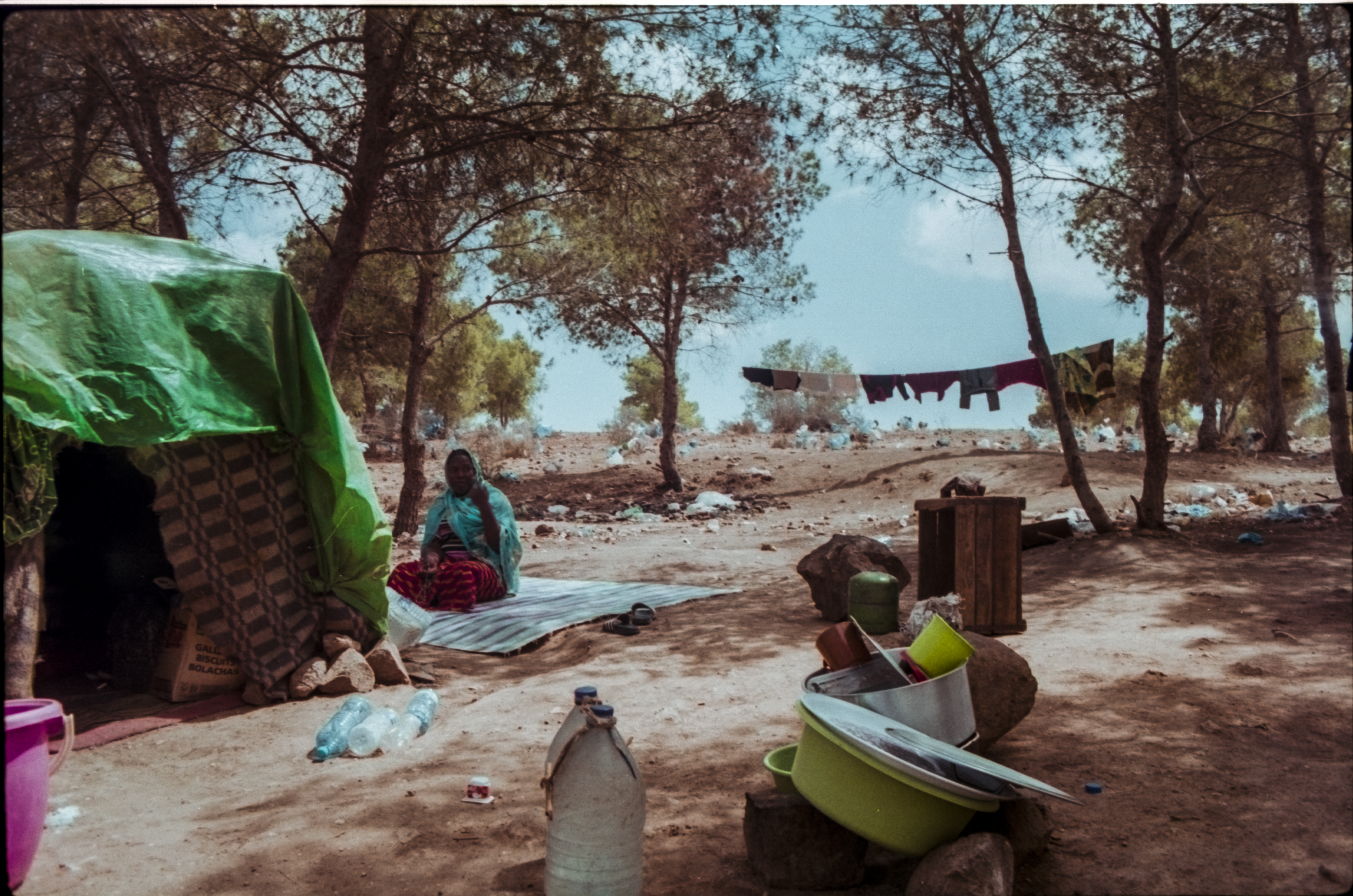 Bolingo improvised camp
The refugees wait on the mountain under constant police raids while another "mafia" prepares dinghys for transporting people from Morocco to Spain.

Bolingo's Hairdresser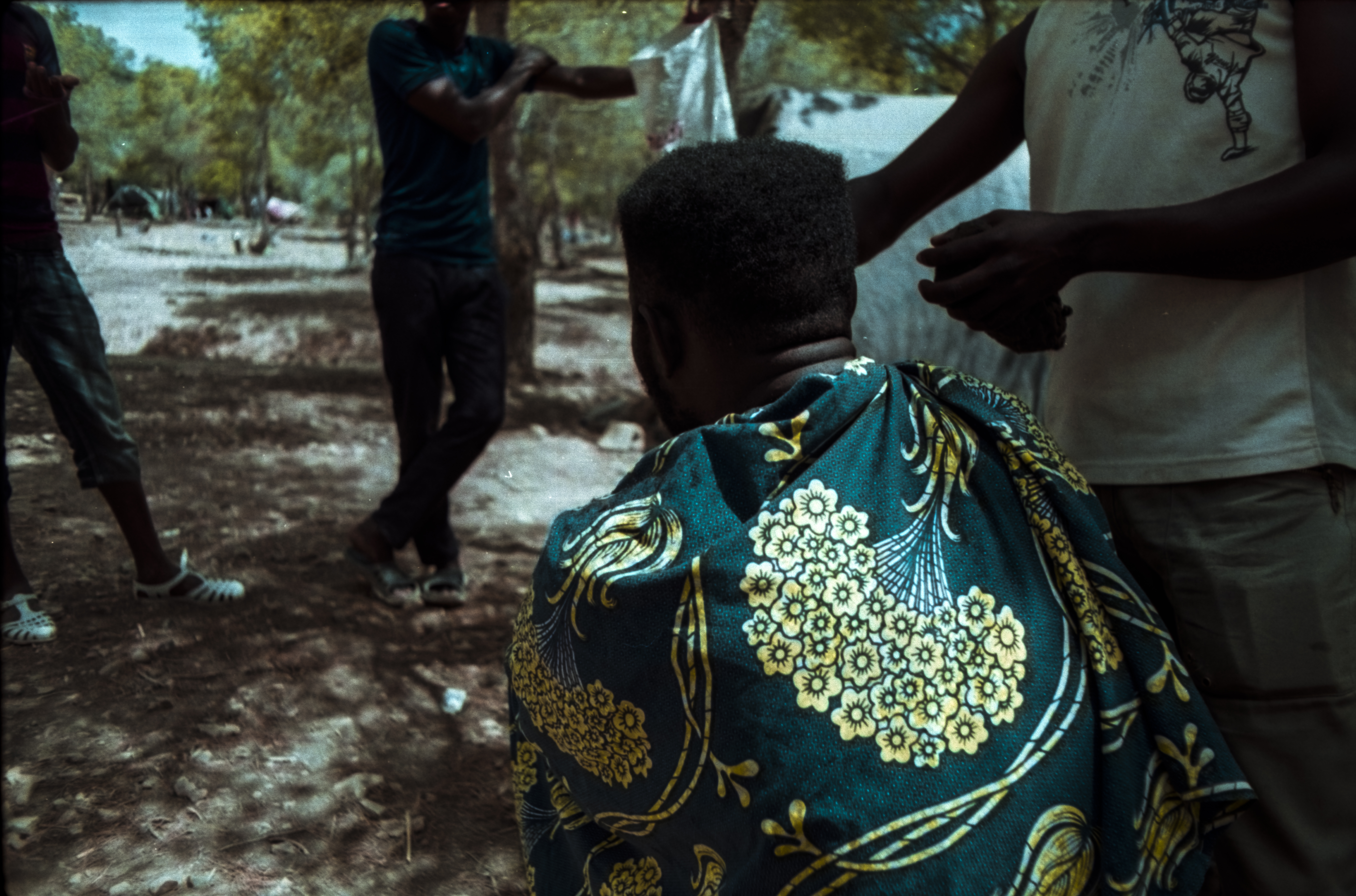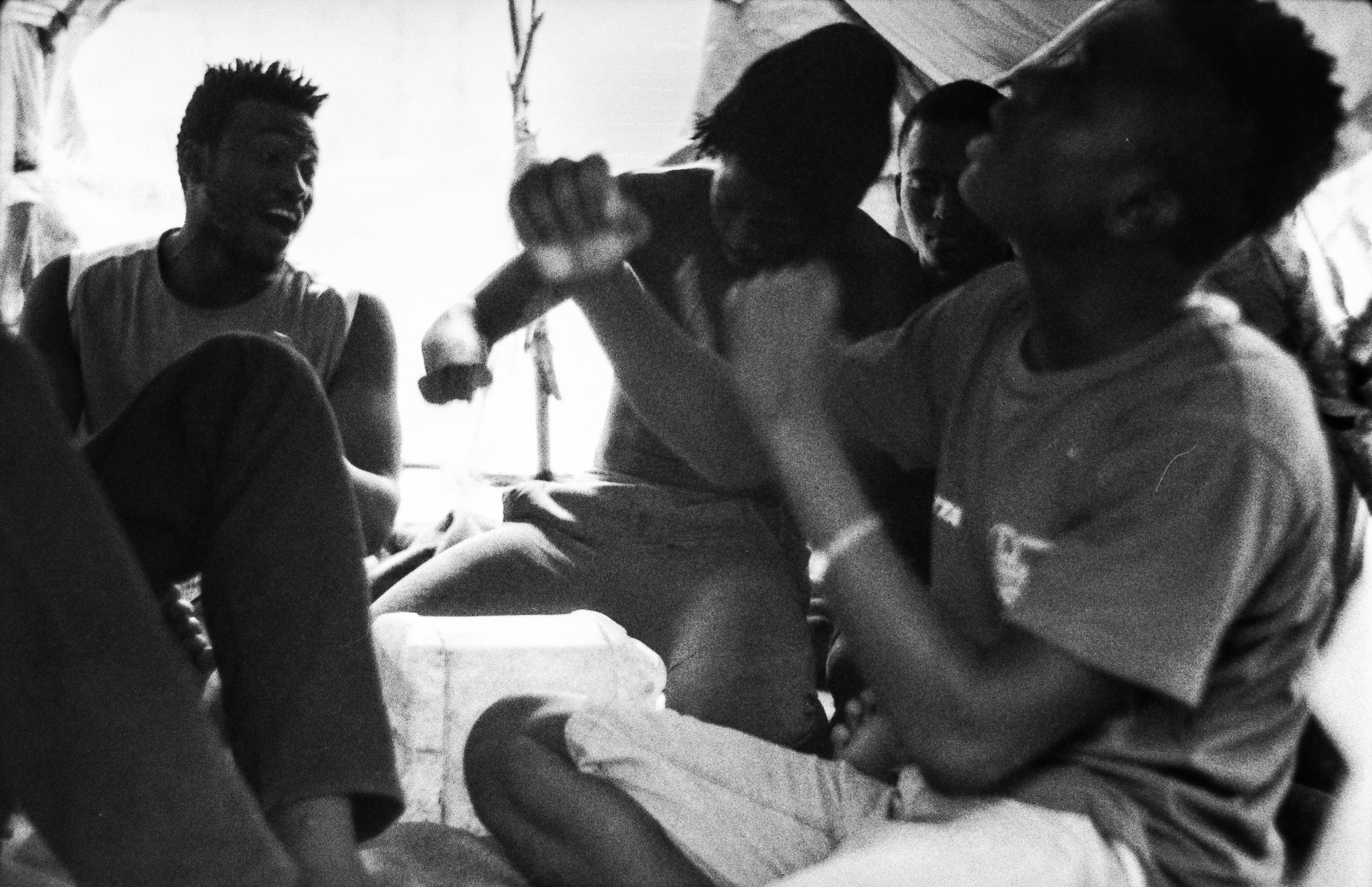 Quick improvised jam session
Police in fact arrived while we were filming. People from the camp took us on the top of a hill wich they call "Eagle's Nest". From there they have a 360 degree field of view so they can tell when police is gone. They told us police usually burns the whole camp and they have to rebuild it again, most men take lifejackets when police arrives and run uphill while woman stay hidden with child.
Finally we went downhill and descended through the other side of the mountain. Fortunately some refugees managed to get in to Spain and France, where they contacted the documentary team.
Other Stills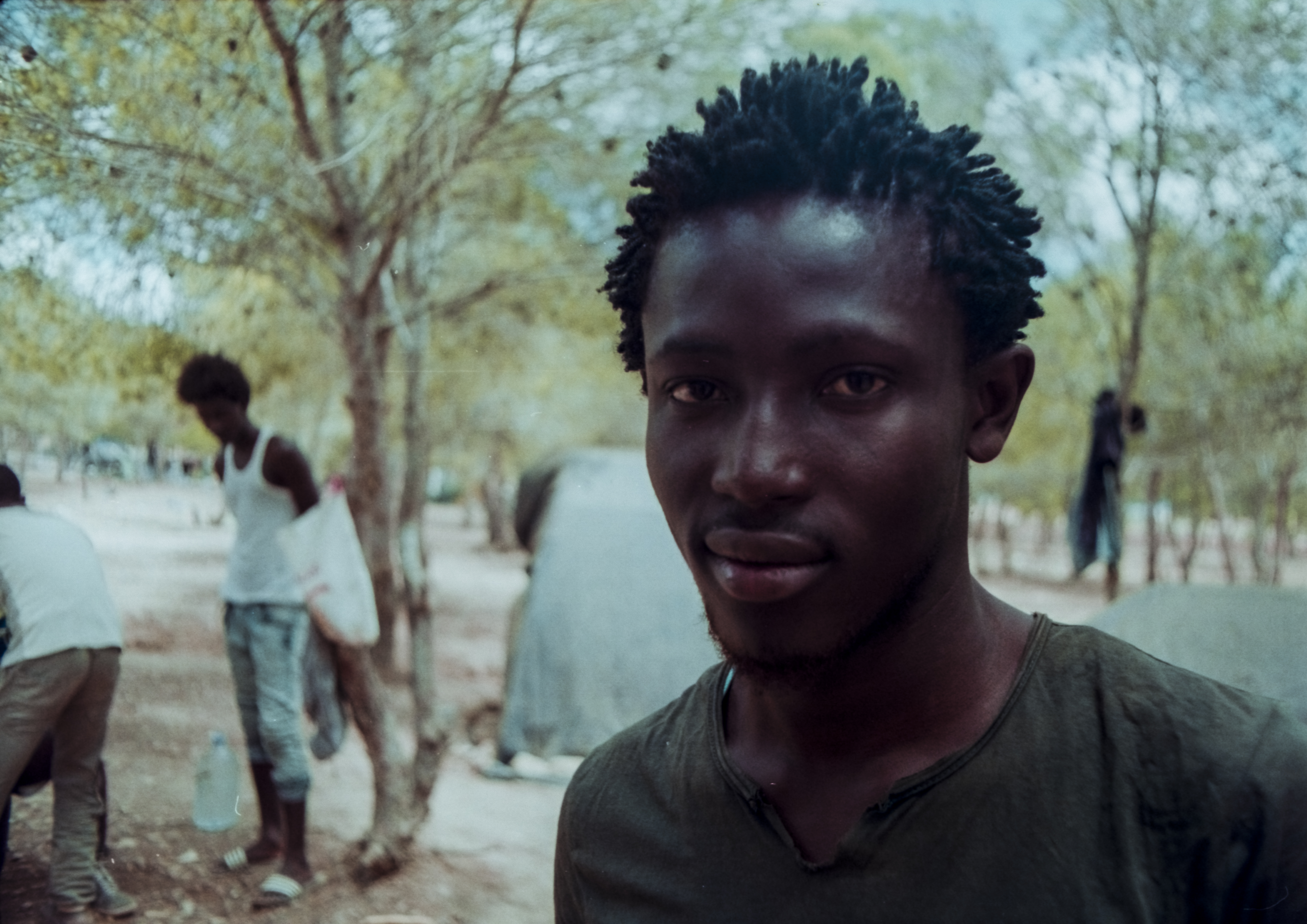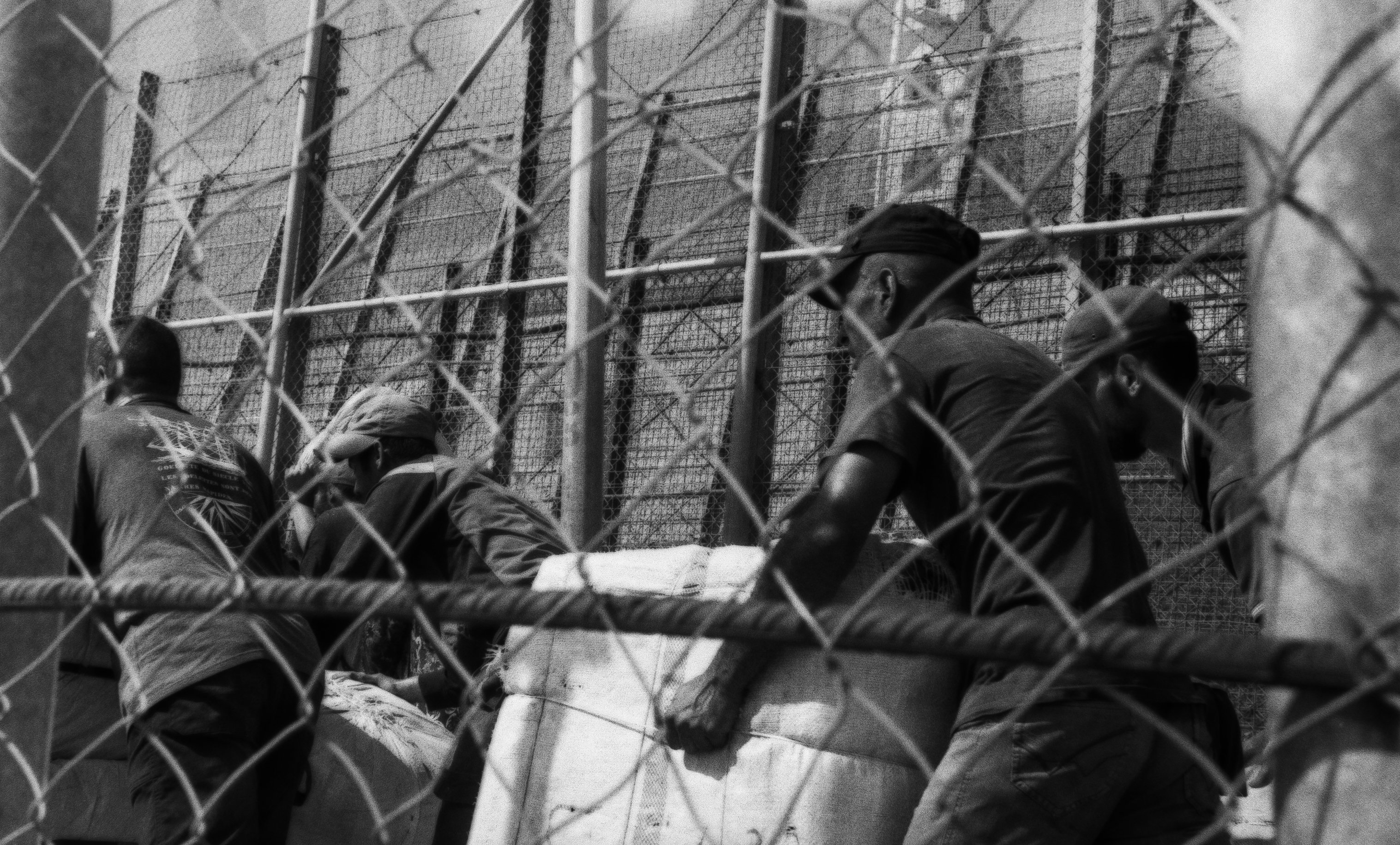 Porteadores going from Nador to Melilla