Hi Steemers!
I've been working so much the past two weeks that I'm starting to drain myself of energy- I keep going through phases of taking on too much work, getting stressed out about it and losing sleep, then all of a sudden all of the work is gone and I feel empty. This might just be a normal artist thing to do, but it's just getting to me. I almost cancelled my trip to visit my friends Berrit & @danielkiessler this weekend, but they are leaving soon to move back to Germany and I know that not only is it a trip I've been looking forward to taking, but I would regret putting my friendships on the back burner for work.
Anyway! I wanted to share some photos with you from a few months back- I got to shoot with a lovely friend of mine, the gorgeous pinup Ashleeta- she had purchased a vintage Victorian Halloween dress and needed to do a shoot in it. I agreed- it's an incredible dress!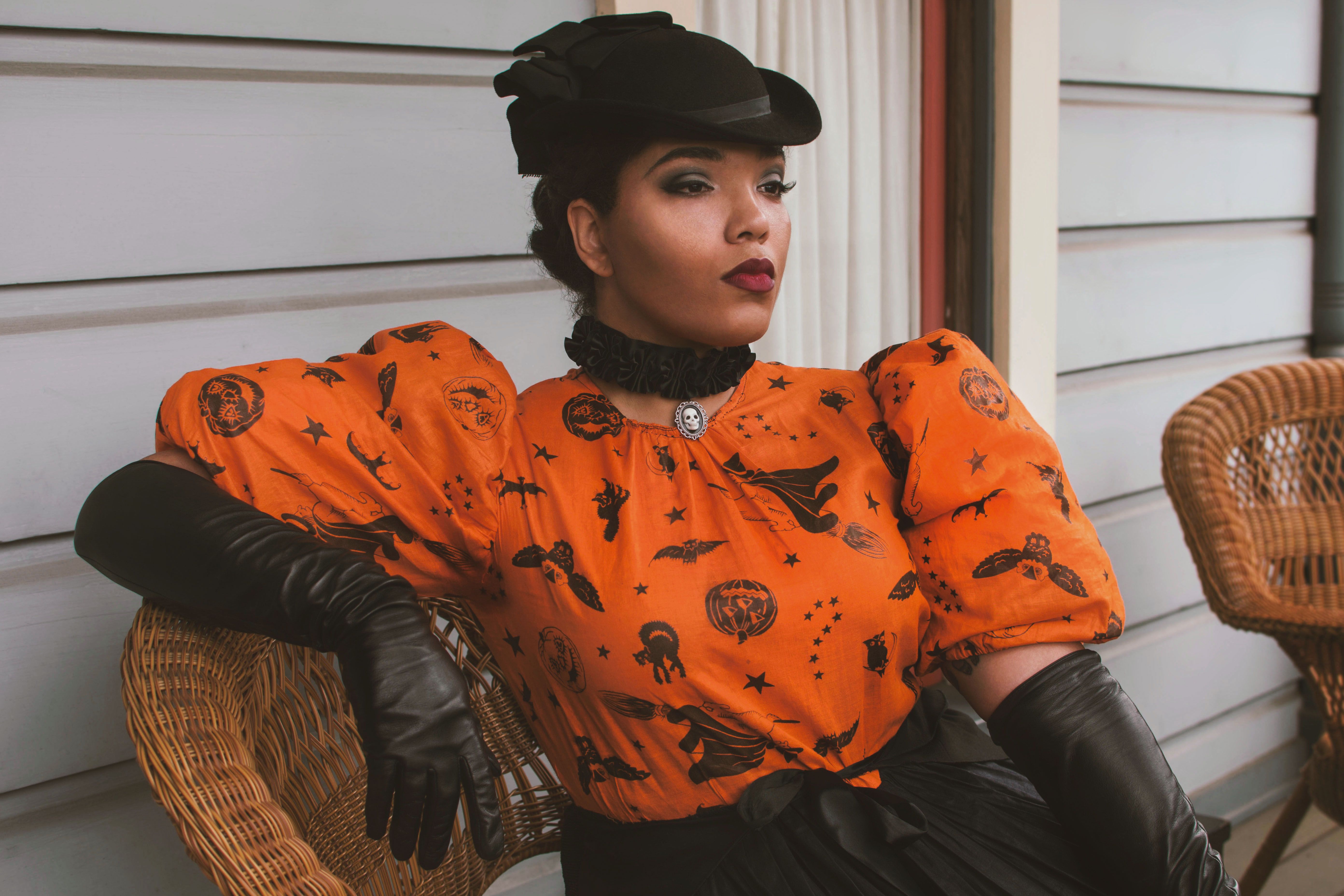 I suggested that we shoot at the Michael Myers' house from the film Halloween- the original house was located on a suburban street in Pasadena, California. It was threatened with demolition a few years back, so the owners opted to pick up and move the entire house down the street near the downtown area, where it resides now as a chiropractors office. The new occupants + the bright blue and white paint job it currently has doesn't equal a very terrifying house anymore. Regardless, it's still a landmark and people stop by to take photos all the time.
I met Ashleeta at the location at 8am on a Sunday, the perfect off time to take photos without bothering anyone! We were able to shoot freely on the porch and front yard area for a while without getting bugged by tourists or neighbors (as always, we were respectful of the property and left it in the exact condition it was in before).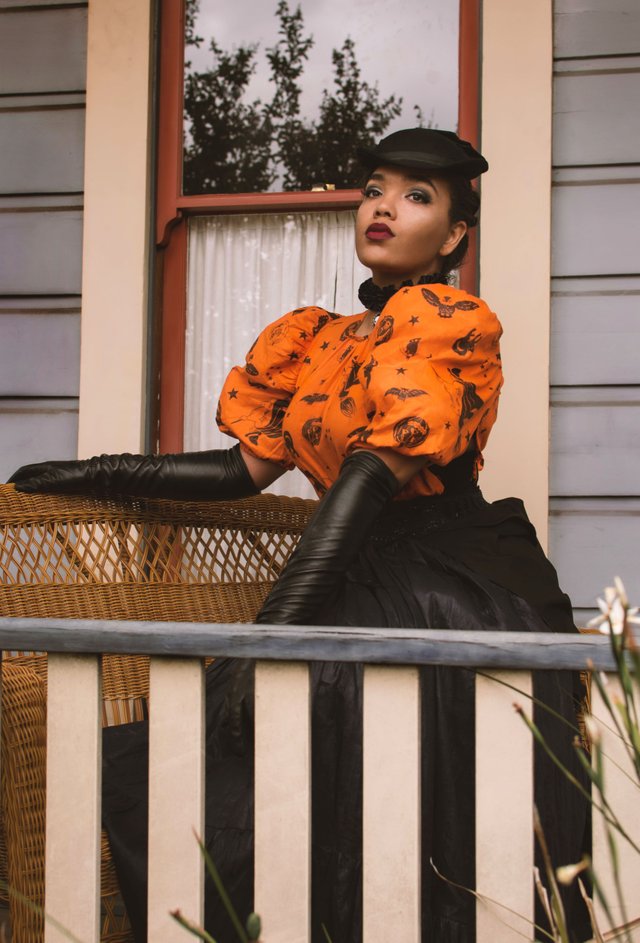 I wanted the photos to have a soft vintage vibe to them to match the incredible styling Ashleeta had done. Looking back at these photos now, I still love them, but I see how much my skills and eye have sharpened since then and I can't wait to shoot with her again soon.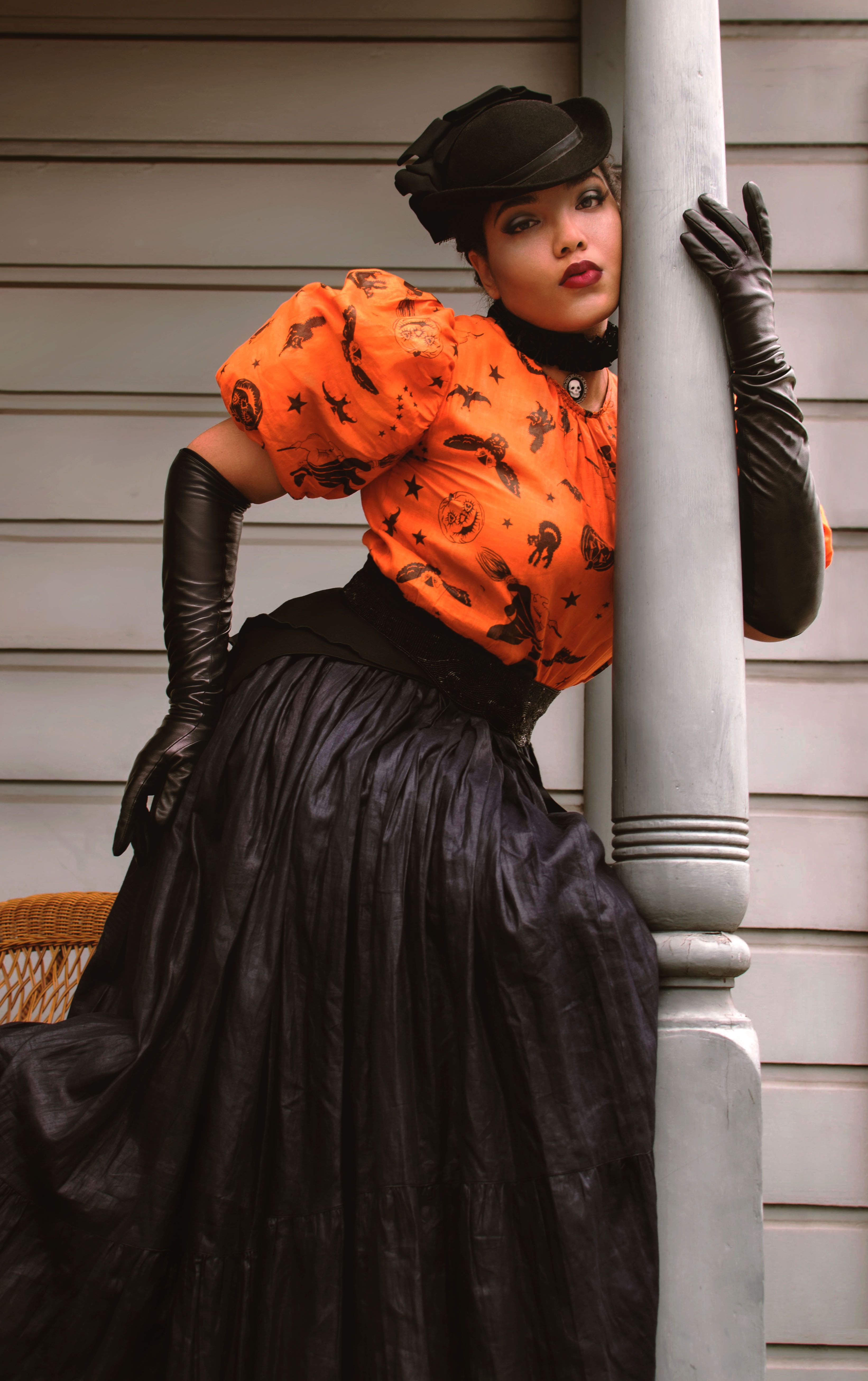 Hope you guys enjoyed these photos! Like, upvote, resteem if you'd like to see more!