Hi!
I've been super under the weather lately and still working day and night, but feeling good about the progress I'm making and the clients I'm beginning to obtain. One new client was Andrea Untamed, a Dominatrix here in Los Angeles. She's a veteran of her trade, having started in New York in 2009. A retired body builder, she's used her physique and strength to her advantage in her career.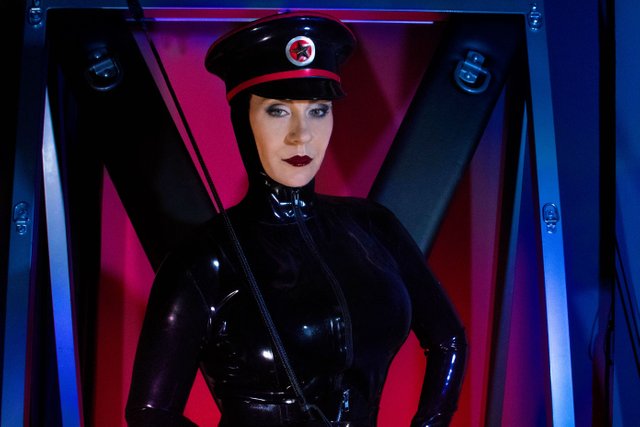 As usual, I wandered around the Domme Collective slapping different gels over my lights. The results made for a lot of different vibes during the hour we were shooting for. She's incredibly easy to photograph- she knows her body well and understands the difficulty of shooting in latex (especially a latex hood like the one she wore above).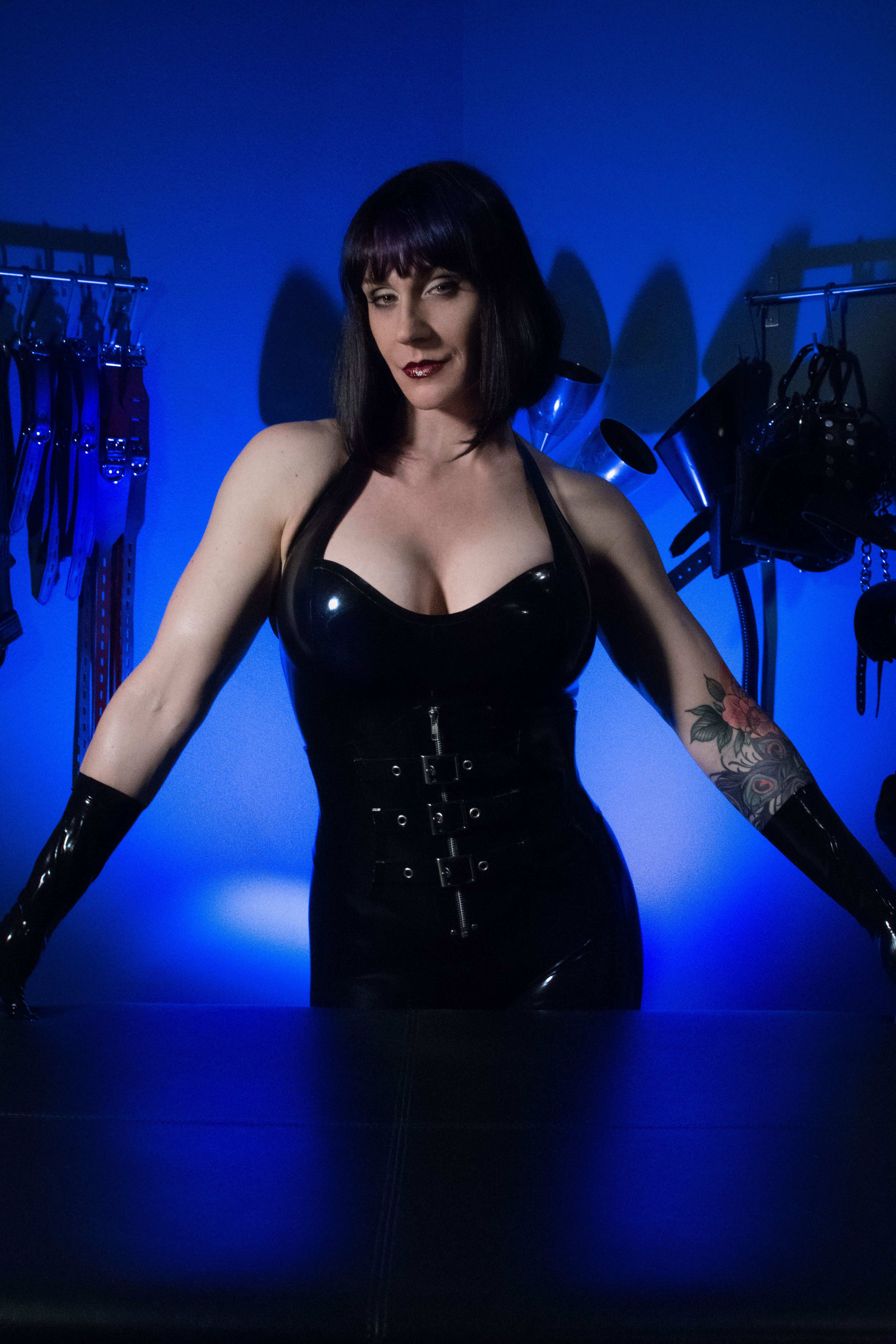 I'm so comfortable with shooting in this dungeon now that I've been able to find new creative ways to shoot there that help bring out more of each Domme's persona. They are their livelihood, so it's incredibly important for them to have interesting, quality photos. I think there's also something to be said about the female gaze when it comes to sex work- a lot of photographers in the fetish community are male hobbyists, which is great, but there is a selfishness that comes along with that. I can see the difference in the photos I take vs. the photos they have from male photographers. I try to stay aware of who they are, what their strengths are, their intensity and, most importantly, their dominance. Being almost 6 feet tall, it's difficult getting into the "slave pose" (as I lovingly call it; being as low to the ground as possible with the camera angled up).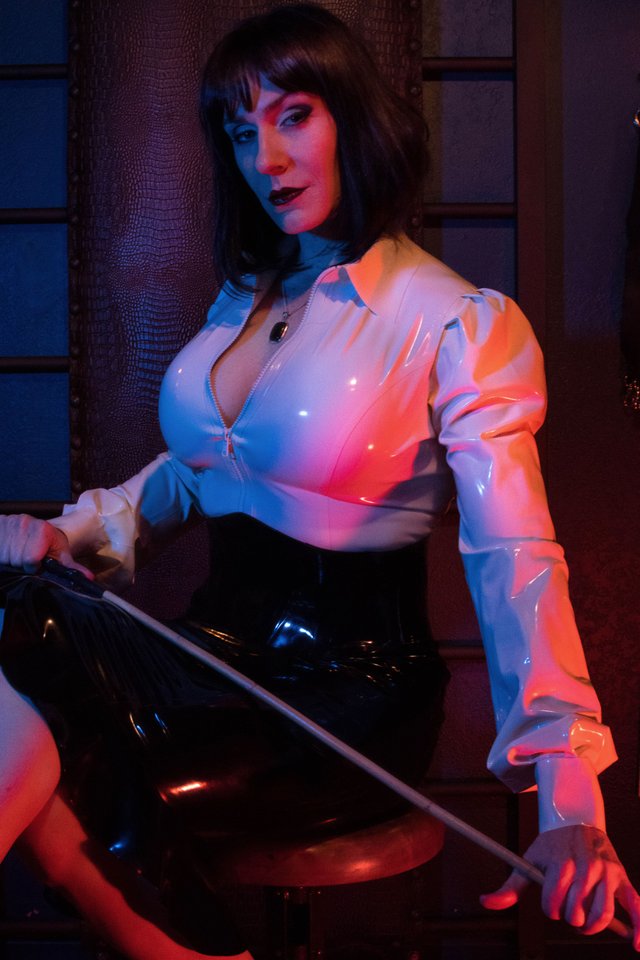 Upvote, resteem and comment below! I love hearing from you guys! xx