Greetings from Memphis!
I had a very uneventful plane ride out here to Memphis late last night (got in around 2 am) but I'm already loving this place! Aside from the excruciating humidity that's currently at 67% and climbing, I adore all the nature and hospitality that's seemingly bursting out of the seams here.
I haven't taken many photos yet since I have yet to start my sightseeing, but I wanted to share more photos from my recent shoot with Rum Dolor, an LA-based dominatrix. I'm very proud of this shoot- it was one of the first times I've had a client approach me and ask for me to be in charge of all the creative aspects of the shoot. She completely trusted me and I feel that we nailed her aesthetic perfectly.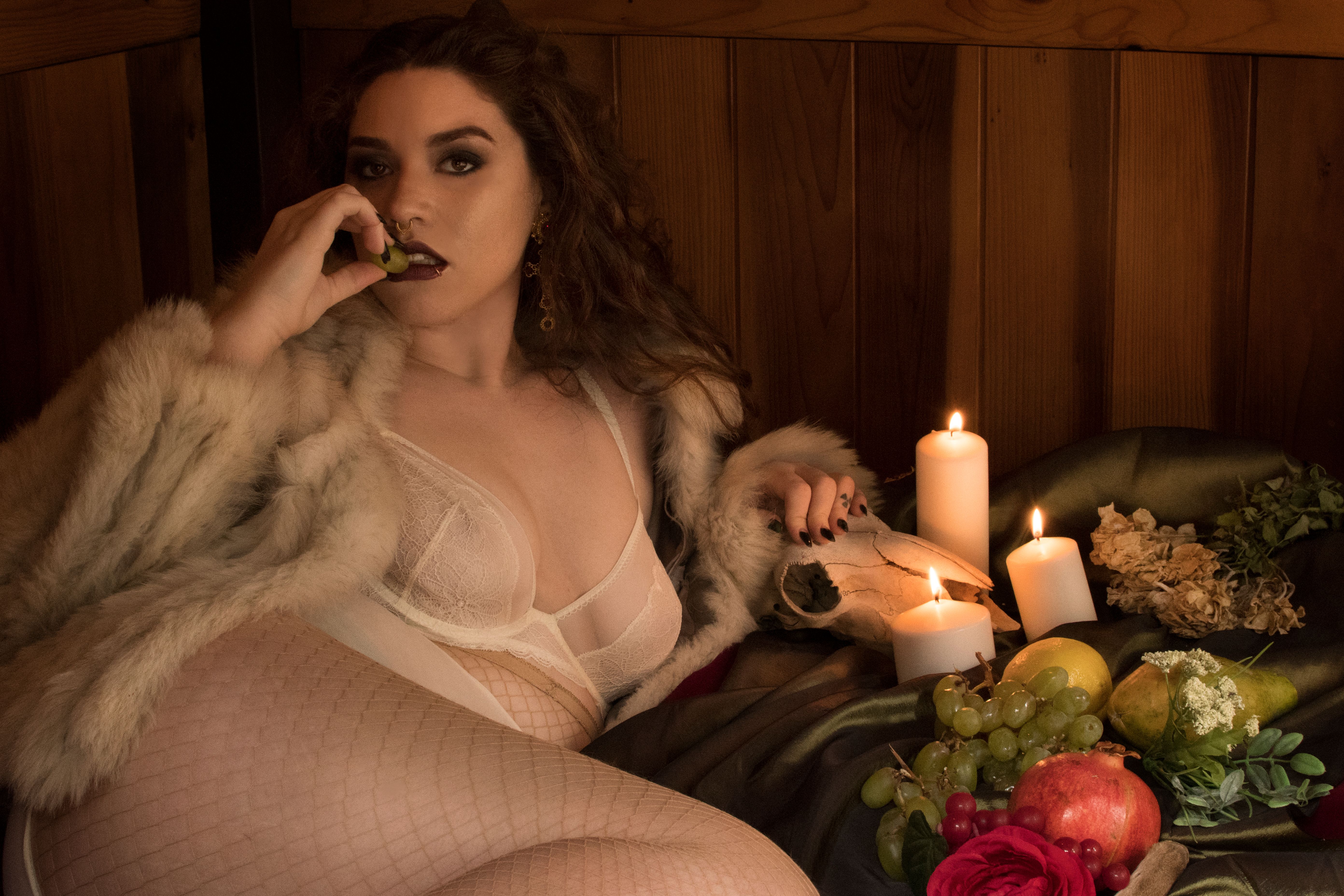 As I mentioned in my previous post, she has a very "nature witch" vibe that's very influenced by Catholicism, and I wanted to create different altar spaces for her during our shoot. I balanced as many lit candles as I could, trying to be as careful as possible to not drop any wax or, ya know, set the wood bungalow on fire!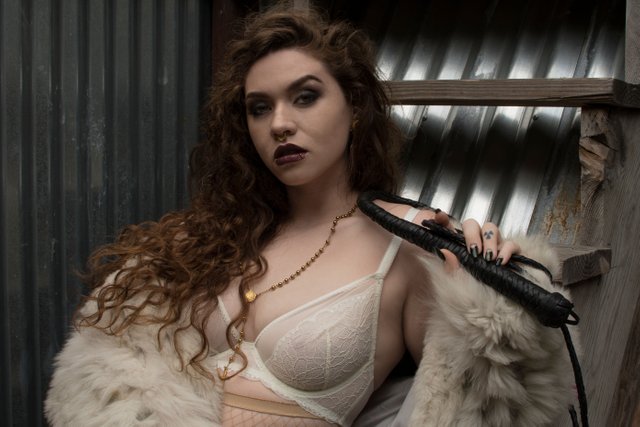 We added a few usual elements that a Domme would have, but I wanted to focus on making her an ethereal being that I think all Dommes are seen as.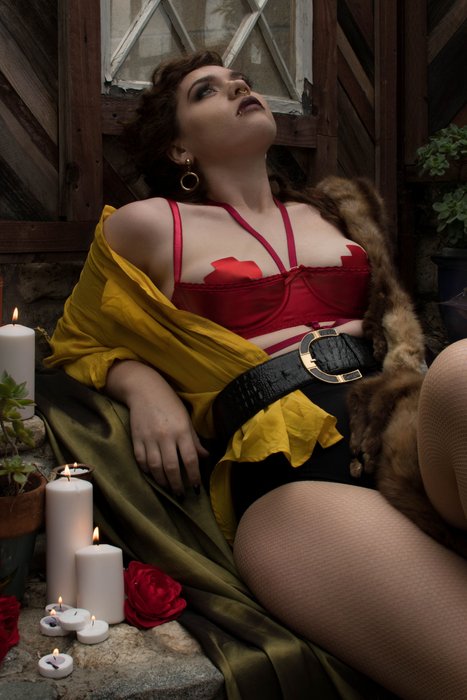 I hope you guys dig these! Like, comment, resteem! I always love hearing from you all! xx