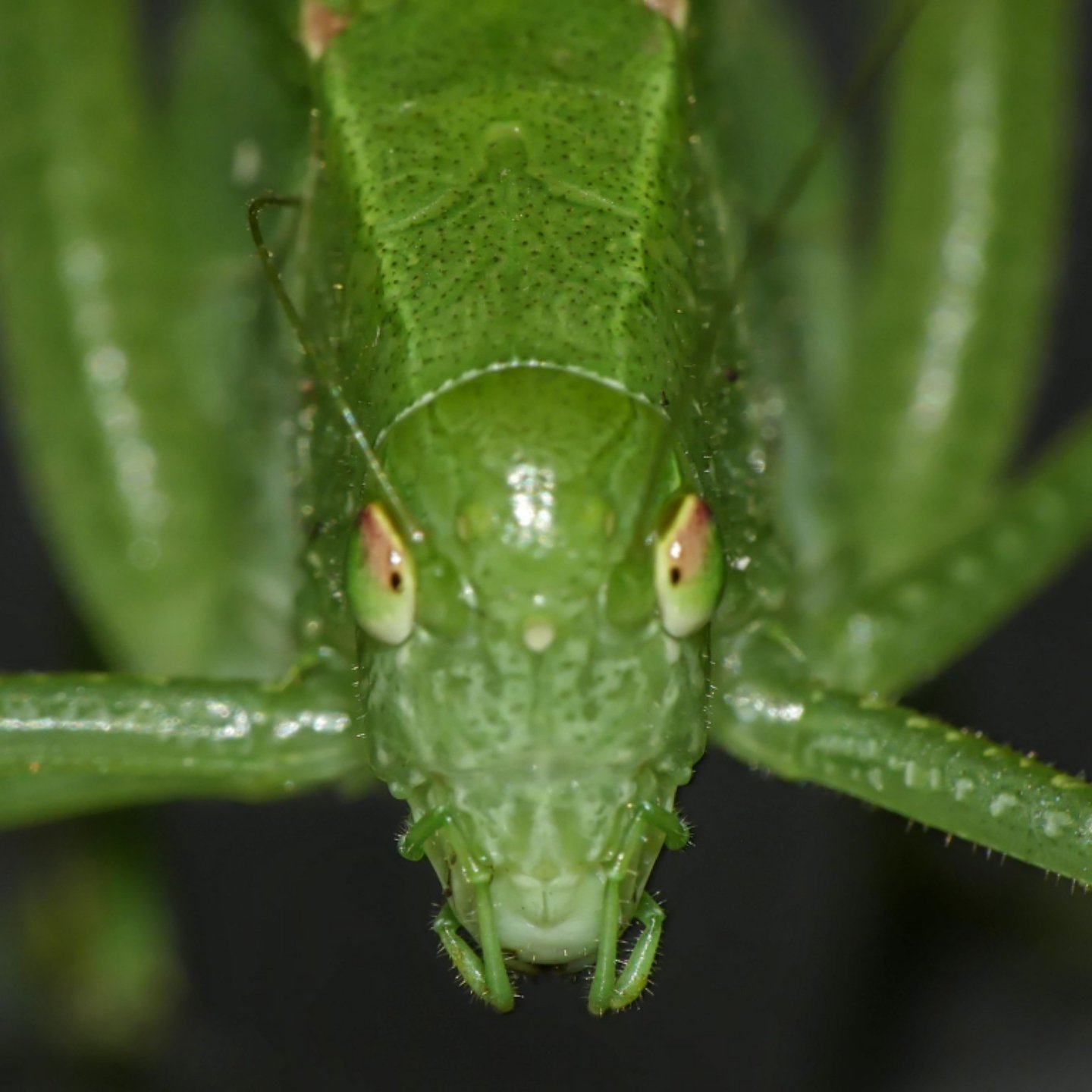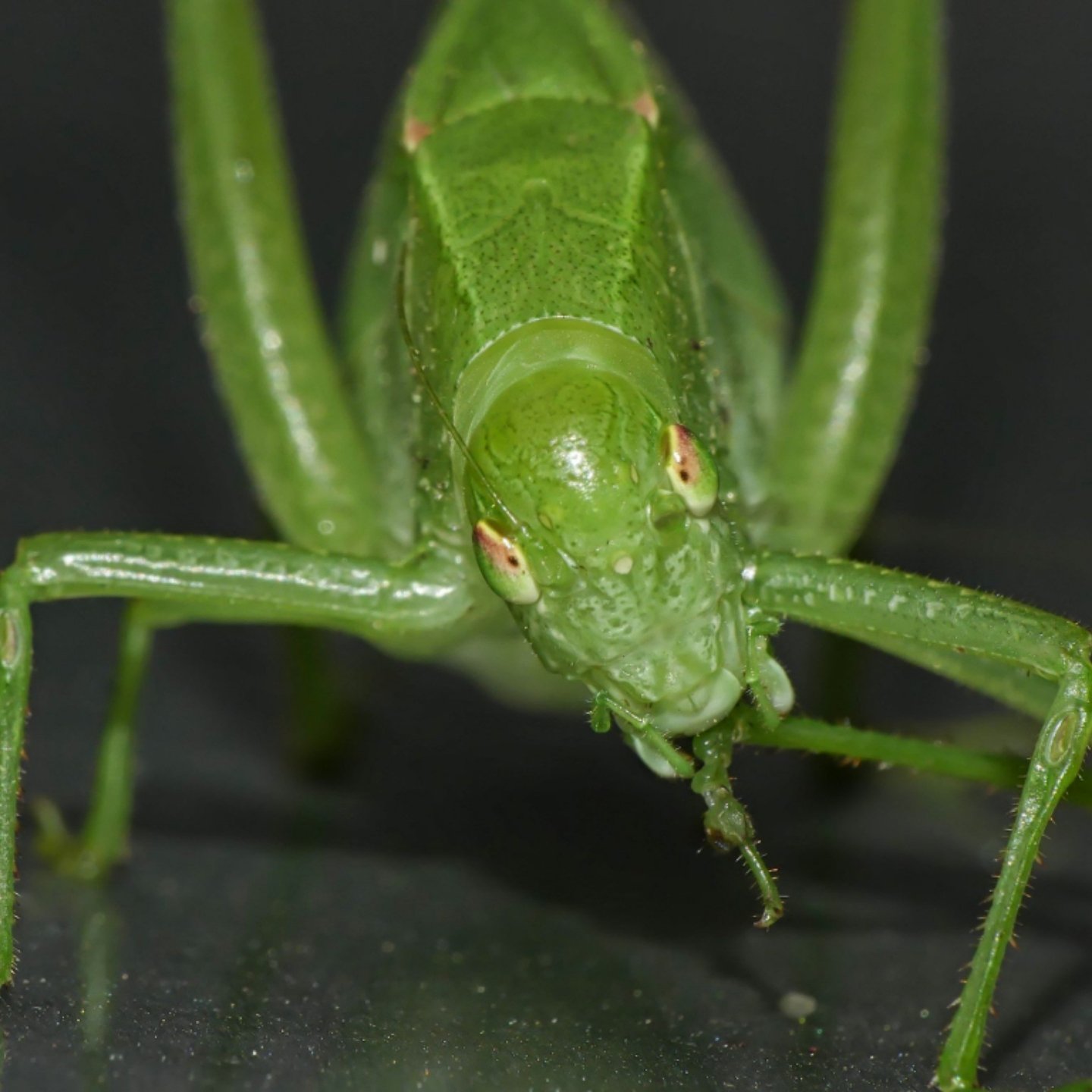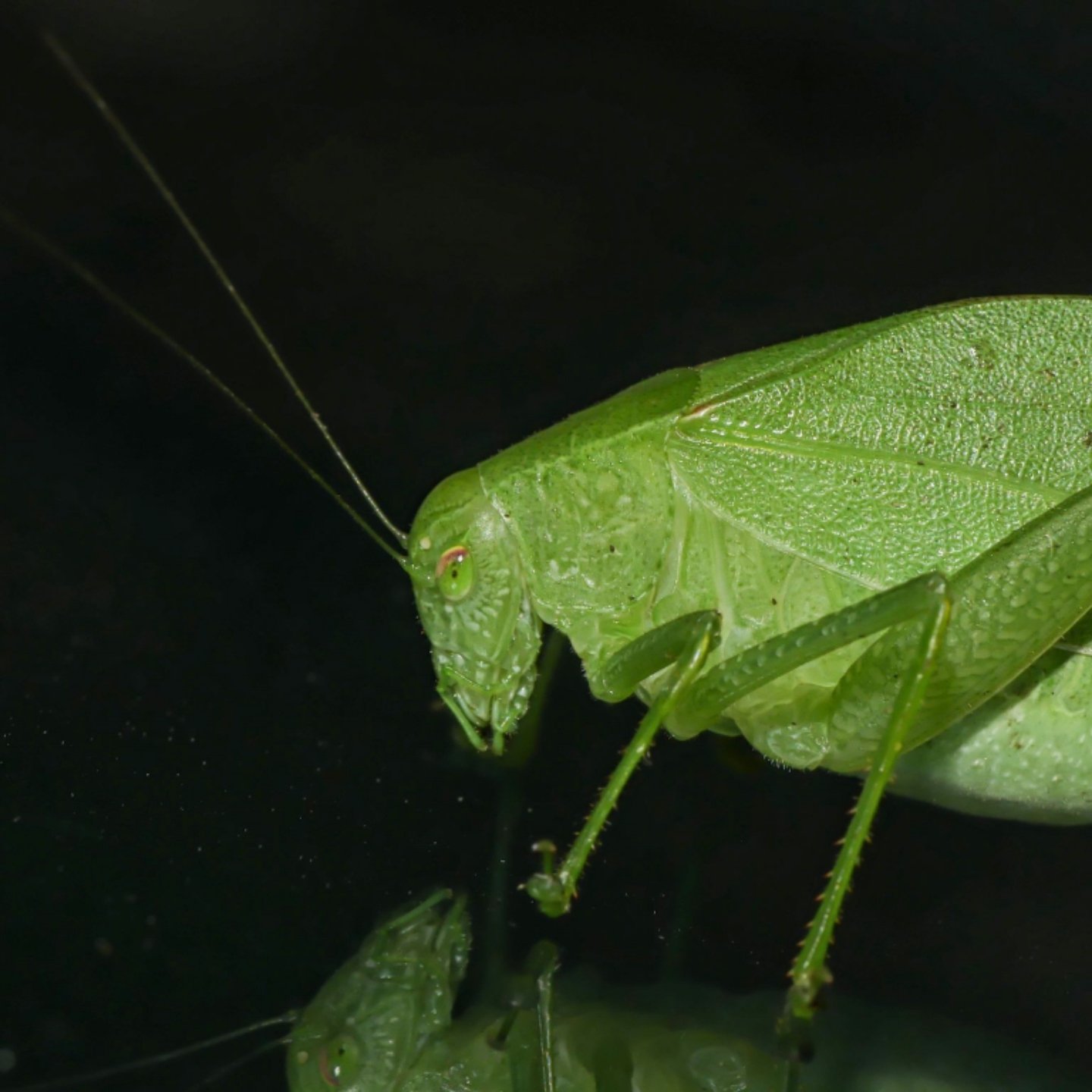 ---
This menacing looking girl really isn't menacing at all. It's a simple Katydid.
Where do they get their peculiar name? It is derived from the perceived sound they make. A mixture of calls and clicks that sound like 'ka-ty-did'.
They are plant eaters. You can often find them on very green leaves. But look close, they blend in almost perfectly.
See if you can find one today in your lawn, your garden or maybe at a local park.
Let me know if you find a Katydid, or if you strike out and become a katydidn't.
Till next time....

---