📷 Thanksgiving Reflections and Rainbows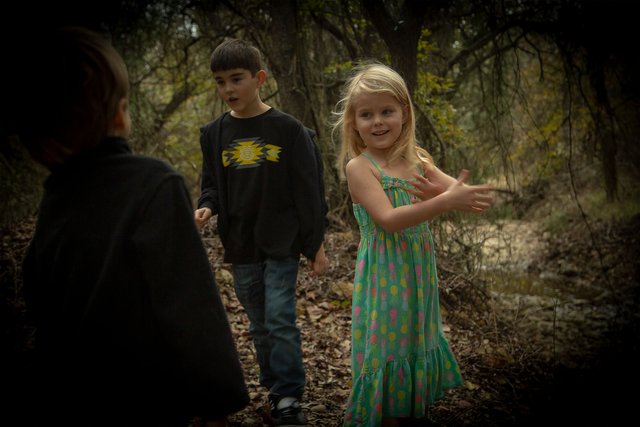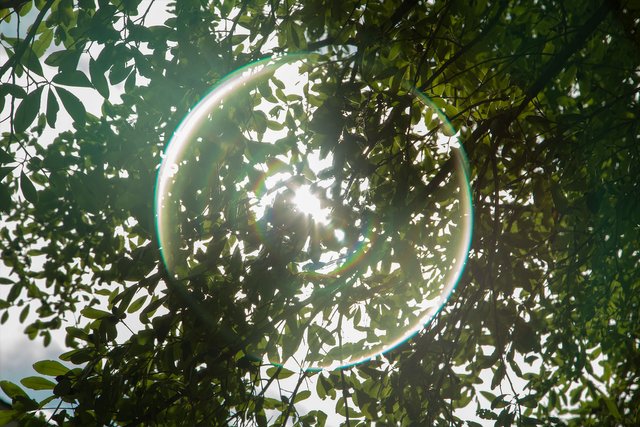 Seeing lots of rainbows lately. They're subtle. Often times I catch them on camera between the trees, where the light is filtered. Today, I notice a rainbow on the topside of the clouds. Do you ever stop and wonder about those oceans of clouds up there? Must be heavenly from the bird's perspective. I feel grateful for this thought.
My gratitude is a subtle gratitude, like this. It may not even show up as a smile on my face, but on the inside, my heart beats fast as I see these rainbows, in the sky, in the people... I imagine there must be a twinkle in my eyes, lately, feeling so very starry and happy.
Still, with the Thanksgiving holiday, I am humbled by the quietness of my voice, so often holding back the words to say how truly grateful I am. I feel a bit sad about it, actually, wishing the happy little tears and the sweet words of gratitude would come more naturally for me.
The thoughts are there now, and I'm glad for them. In this moment, thinking of the lady I walk with, and the kids we play with, and all the other people we call home, these subtle rainbows arrive. And then I remember I am a rainbow, in a way, shining through every color I am.
🌞 🌜 🌟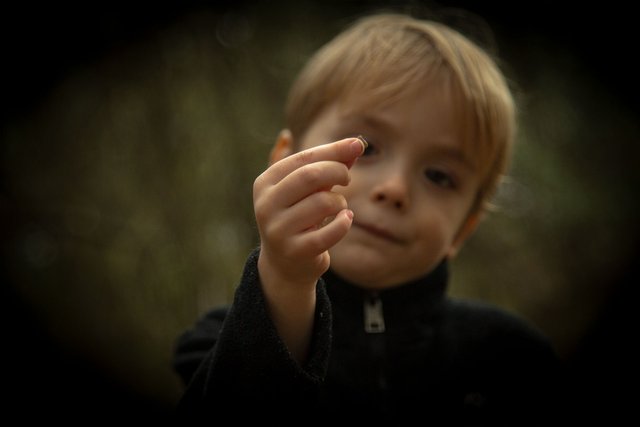 Gabriel shows me a little rock, just before tossing it into a creek. This is his entry in a contest the kids invented, called "tiny splash."
Yesterday, some dear friends hosted us for a "Despacho" ceremony, which is essentially an offering we made to the spirit realm. For this, we collected leaves, flowers, seeds, and other beautiful natural findings, which we then assembled as a colorful mandala, like an altar space, where we shared songs and prayers.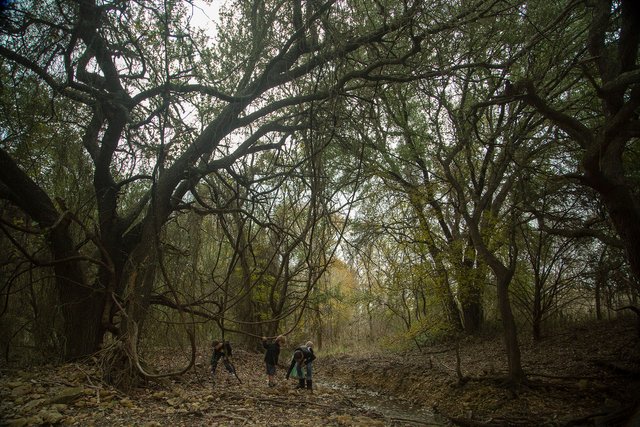 I was feeling shy, and so I kind of hid behind my camera. I think my moodiness shows up in these pictures. Thankfully, I was able to lighten up a bit through the time in nature, snapping photos, capturing the brilliance and beauty all around us.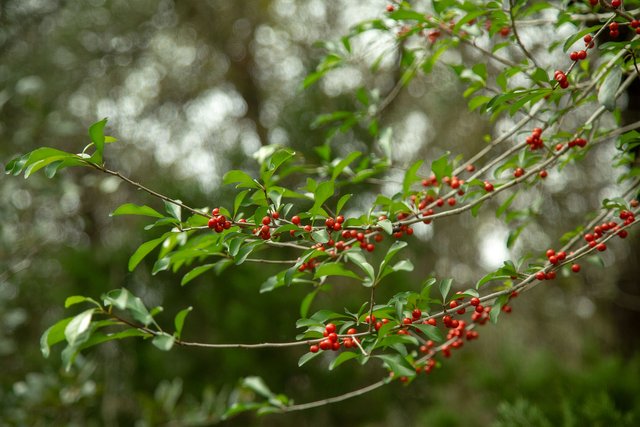 A Note About My Steemit Hiatus
My computer crashed a few months ago. It was such terrible timing, right in the end stages of a $7K video project. I lost my work, and lost nearly all of my personal passion projects. Thankfully, I had already delivered the first draft of this project, and so I was able to work with the first deliverable as the "raw" footage to move forward with. Still, it was a big loss.
During the time of my computer crash (a broken hard-drive), my partner was out of town on a 9-day retreat in New Mexico. It was the longest stretch she's ever been away from our kids, and so it was the longest stretch of my solo responsibility as a parent. And so, with these factors and others, in my fragile state, the computer crash felt devastating to me.
It was the fourth time in the past year when I encountered a major ego trip. Almost like near-death experiences, these events brought me face-to-face with the person I am, inviting me to check in, and make critical choices to face the future me. In this case, I saw that I had way too much of my identity trapped in this machine. It was an imbalance that led to overwork, energy drains, fatigue... and time away from what matters most: real connection.
So, I've been slow to return to Steemit. In fact, this is the first post I've made since the time of the crash. Happy to report that I'm doing well now. My computer was fixed within two weeks, with a fresh new hard-drive, and I was able to successfully complete the video project. Sadly, the personal passion projects are gone, but fortunately the person behind them is still alive, and his memory is strong.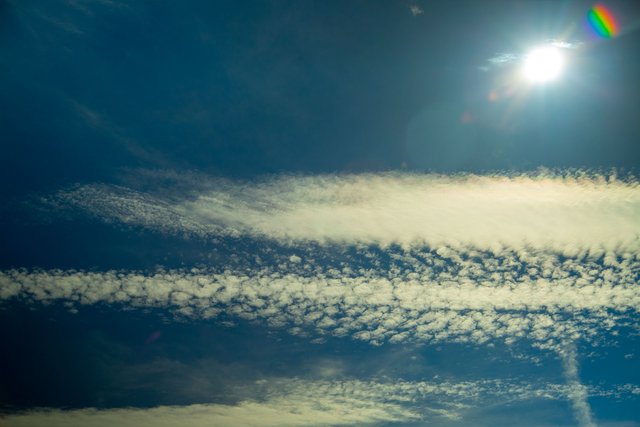 The rainbow, and something more.
This is my personal favorite among the many attempts to document the rainbows I saw yesterday. If you look closely, you can see a rainbow spectrum on the tops of the clouds, and this is the phenomenon I noted in the words above. First time I've seen this. Have you ever noticed anything like it? Let me know your story, will you?
---
This post contains 100% original content by @cabelindsay.