Alley views
This is a pretty cool spot to hang out in my hometown.
It is any alley way beside a small-business local-owned coffee shop called The Krazy Kup.
There was a food truck rally downtown tonight and I got some really good food and then some my friends wanted some coffee.
Check out the cool view from the alley: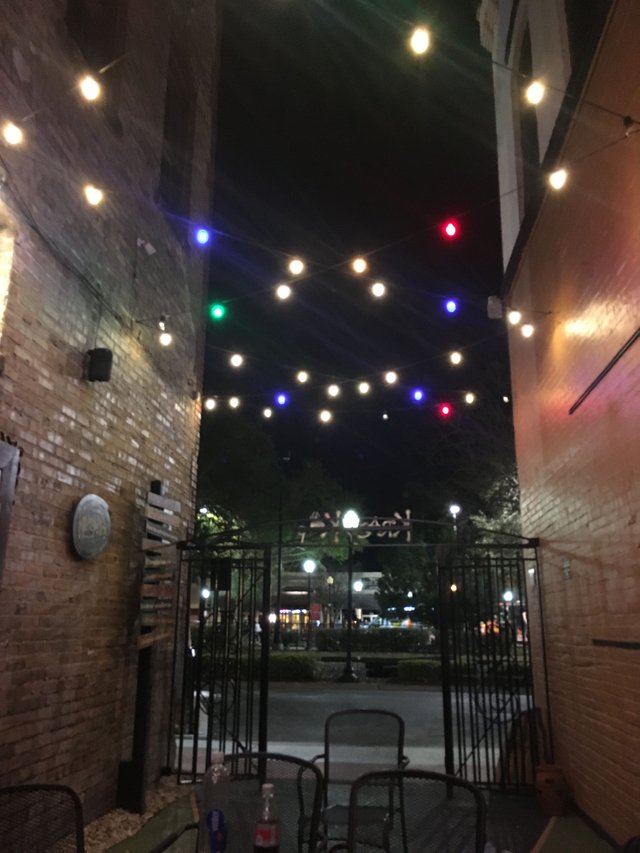 To the moon,