TWO HORSES AND THE VAN
I went to visit a friend that lives on the small farm just outside the city of Pula ...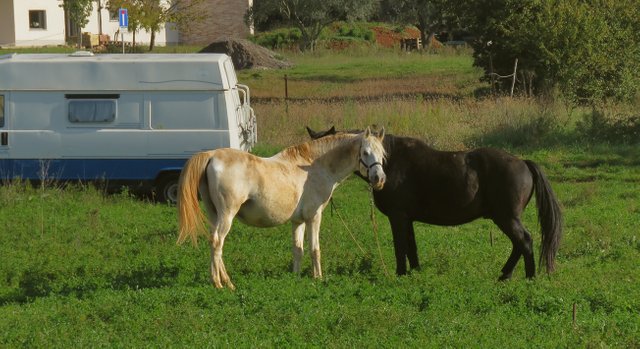 ... and there, on the nearby suburban meadow, I photographed these to horses near the parked van.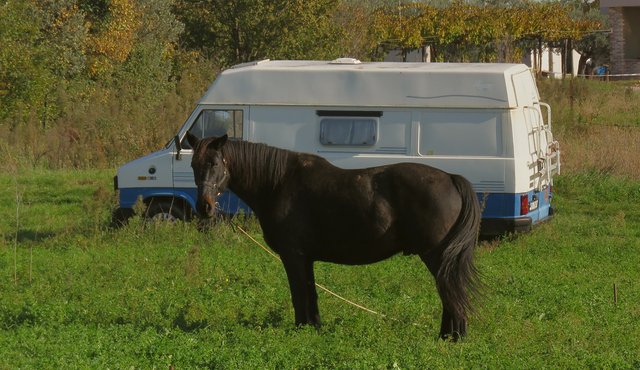 On this shot the horse and the van looked a bit like ready for the race ... a horse competing with the machine.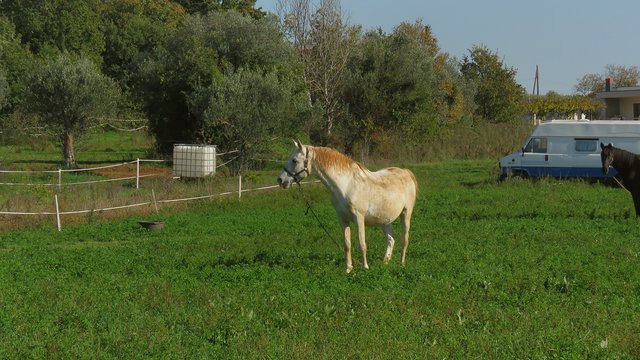 As always in posts, the photographs are my work.