It looks like this post got published but I can't see it among other posts on my account - WHAT'S GOING ON?
A black carpenter bee ... I don't know the exact species ...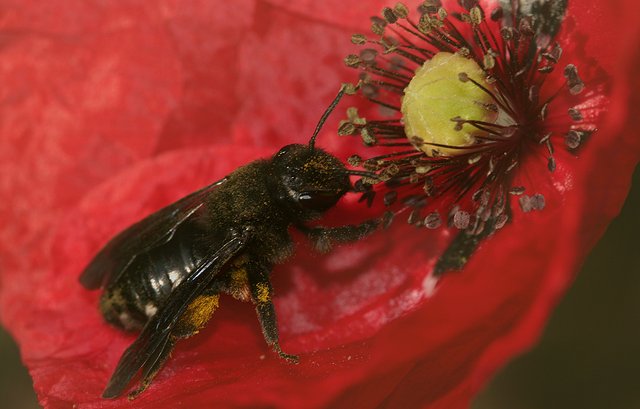 ... feeding on the red poppy flower ...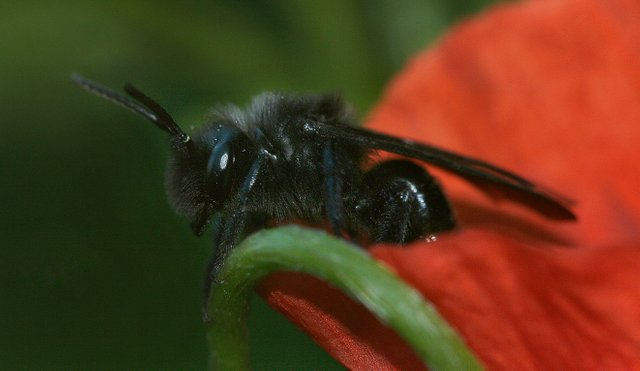 ... I see this species mostly around poppies. The photographs are made by me.