SWEET RED CHERRIES
These fruits actually aren't so sweet ...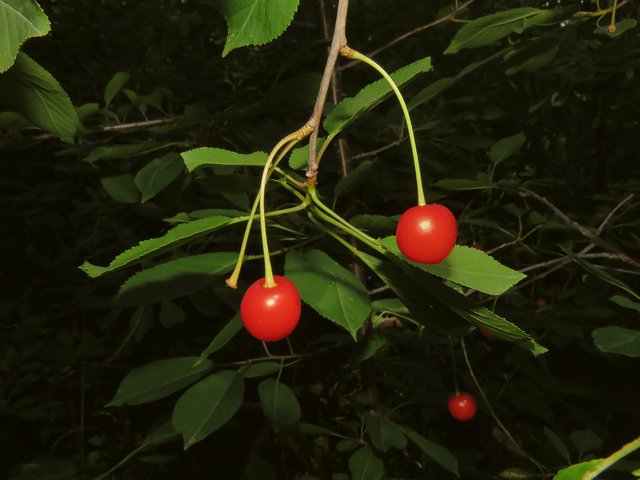 ... I found them in the woods ... they are cherries ... but some self seeding ones ...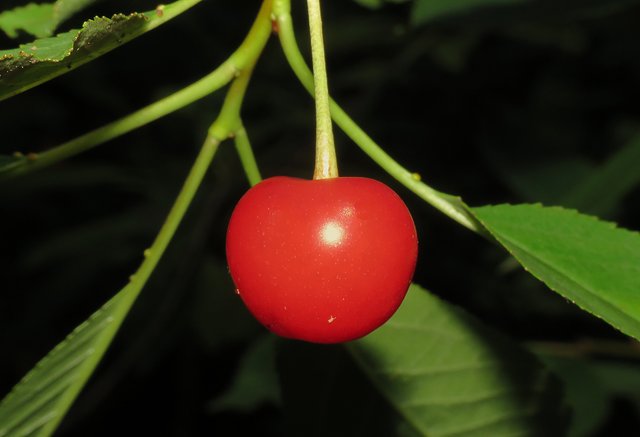 ... maybe grown from a seed brought by some bird ... nobody plants fruit trees in that area ...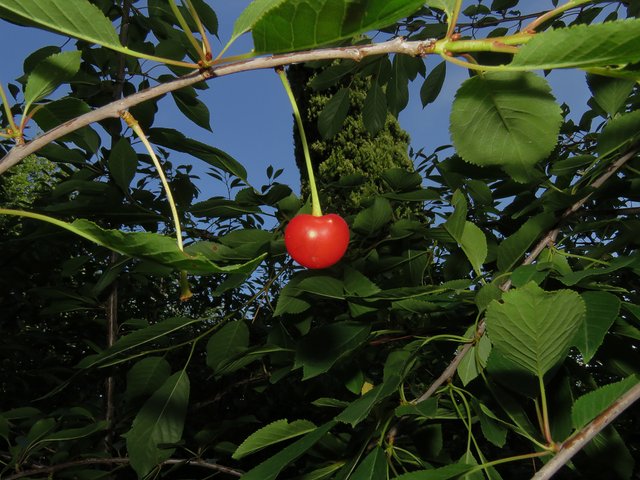 ... they grow on a small tree surrounded by dense vegetation ... and look very attractive.
As always the photographs are my work.