These days I try to spend most of the time outdoors, searching for wild asparagus and photographing with a small compact camera the explosion of colors and life in nature that surrounds me.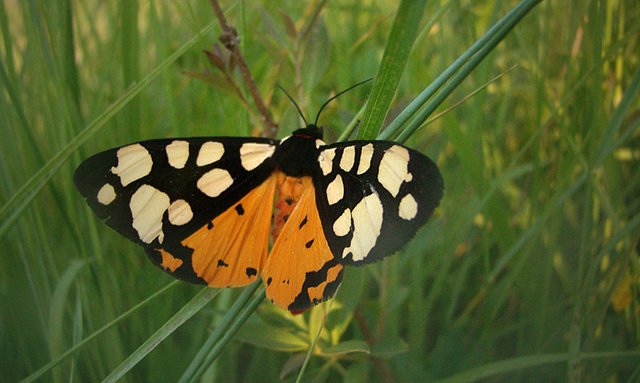 Yesterday I spent some time in the tall grass, crawling like the small creatures that inhabit this green ambient.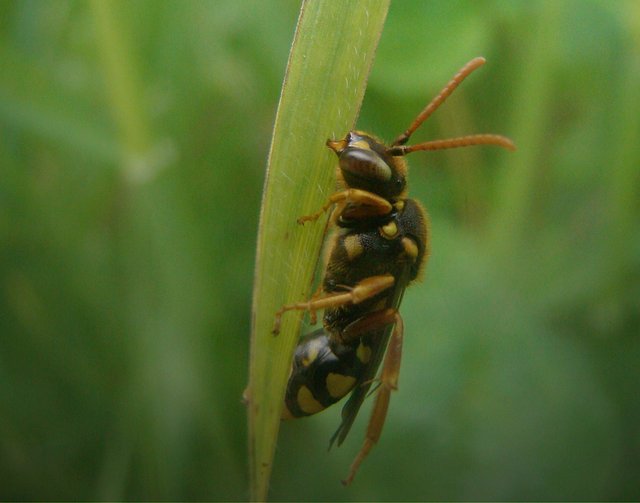 From this perspective, it all looked more like some kind of forest than a meadow.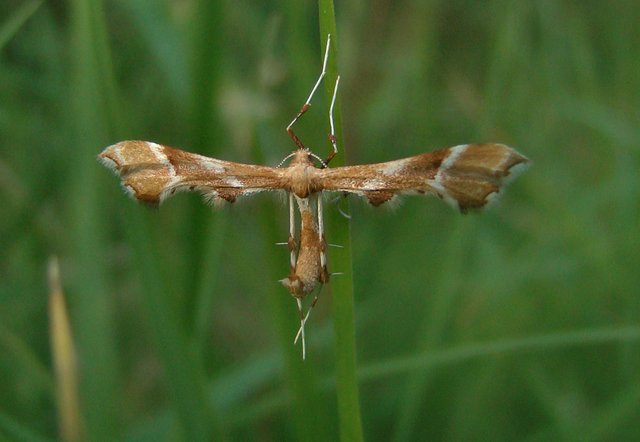 Down here, in shadow, green is absolutely prevalent, very different from the rocky terrain with low grass and a great variety of flowers.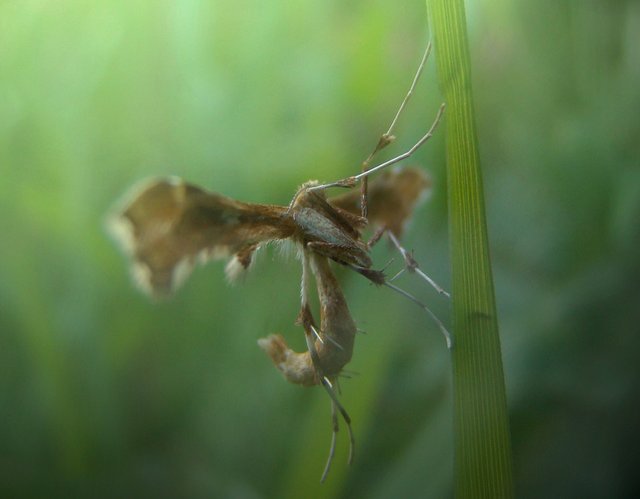 But there is no shortage of interesting creatures. Like this unusually shaped moth.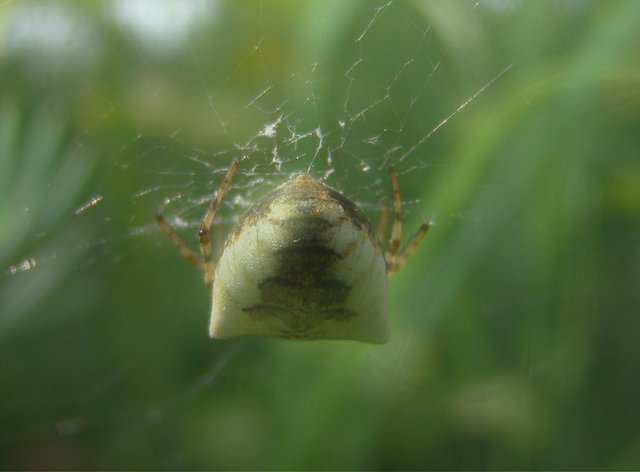 Or this lovely little spider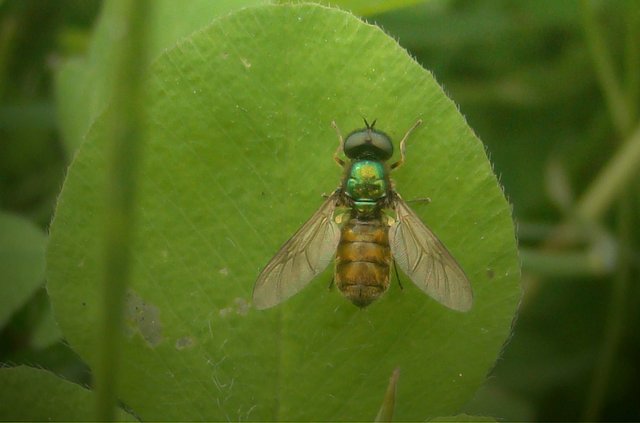 Hoverflies descend here to rest


And so do these colorful small butterflies too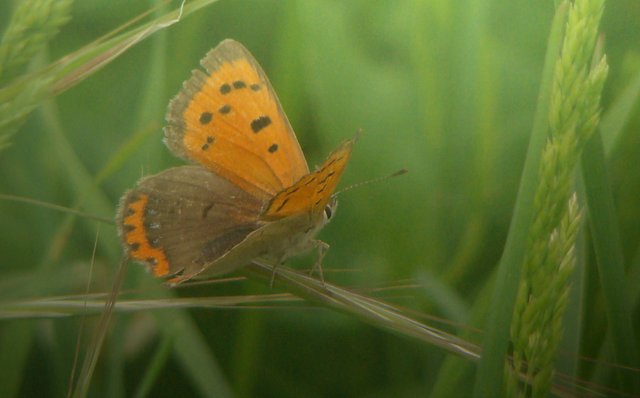 These very small and elegant moths are here in great numbers. Almost every stem of grass has a few of them.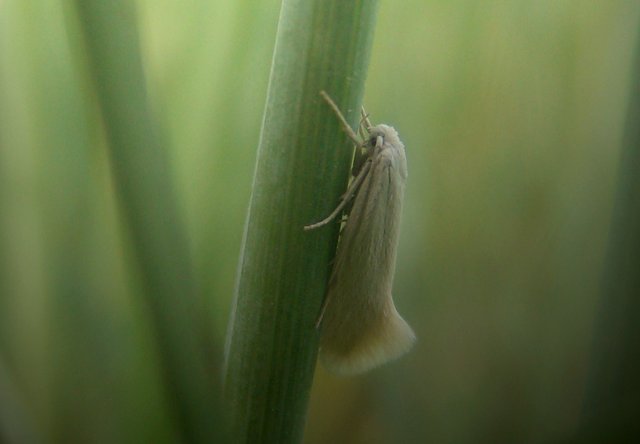 Inside this, carefully constructed shelter is a moth larva, its inside so it can't be seen, hope one day I'll have the opportunity to photograph her while moving around.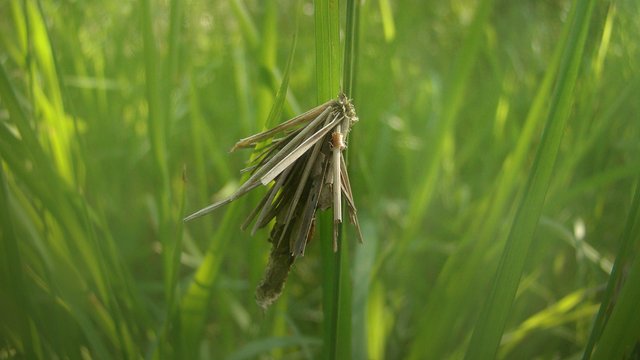 I saw some beetles...different types ...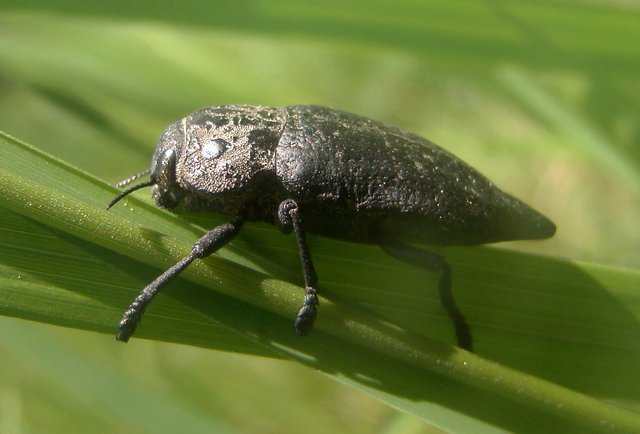 This hairy one is especially ... I don't know...kind of cute...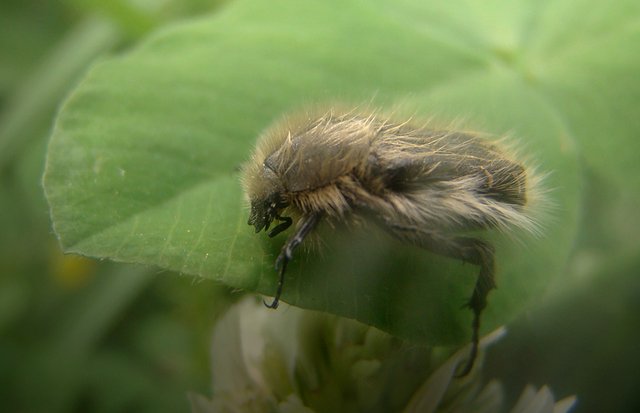 This black one is specialized at hunting the snails in their shells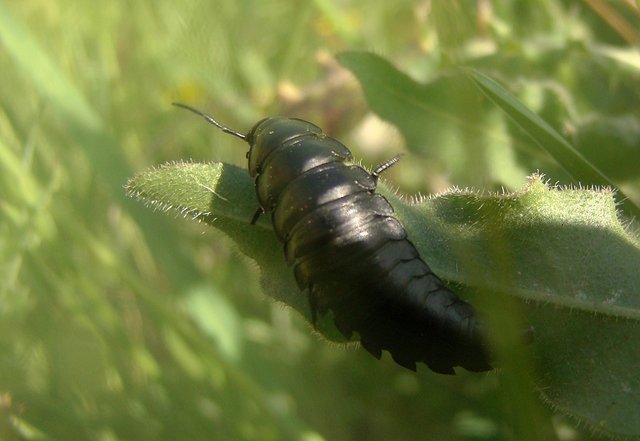 These one is mimicking the jumping spider, especially with movements, if you don't look really carefully and up close you'll be sure this is some sort of jumping spider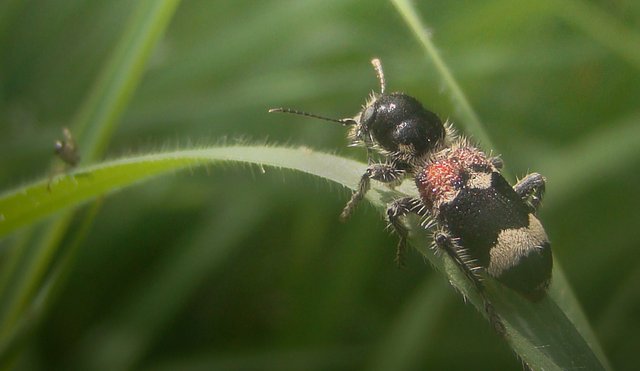 And that's all for today...hope you'll enjoy this excursion into the green...have a good day...or night...wherever you are
( As always on these posts on Steemit, all the photographs, are my work )