RED - BREASTED MERGANSER
I can see them often in winter ...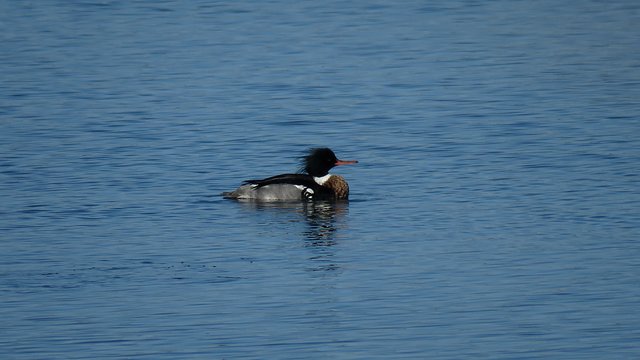 ... they like this sheltered Mediterranean bay in that period. This is the male.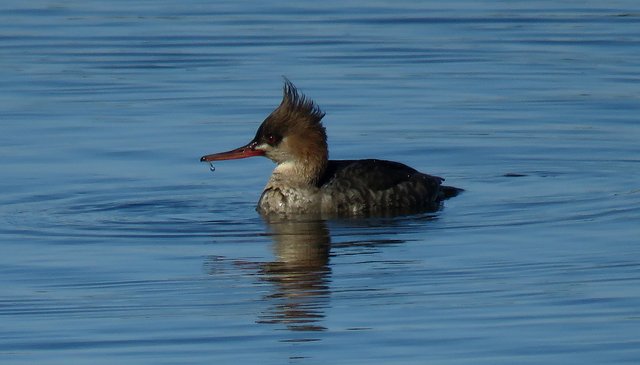 And here is the female. These are migratory birds, and will breed in Summer somewhere pretty far in the north ... probably.
It's a species of duck ... but these ducks are diving like Cormorants ... and are relatively similarly shaped.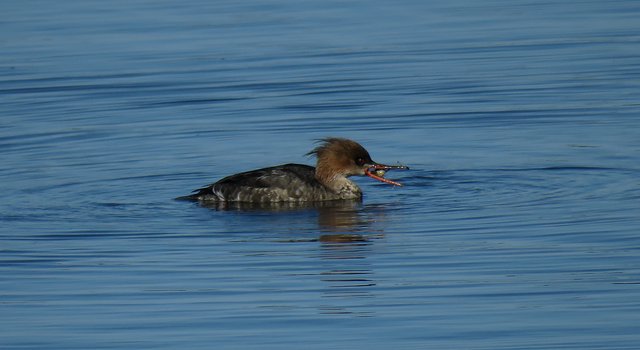 On this shot the female has just caught a crab. As always, the photographs are my work.