CATERPILLAR MIX
While walking along the narrow path that leads to the sea I noticed two different caterpillar species feeding near each other on the same plant.

(Enlargeable)
I never saw this combination before ... and I don't know what type of butterfly will these larvae one day become ... and the most important thing, I never saw different caterpillars forming some kind of small herds, usually you can see only the same species together.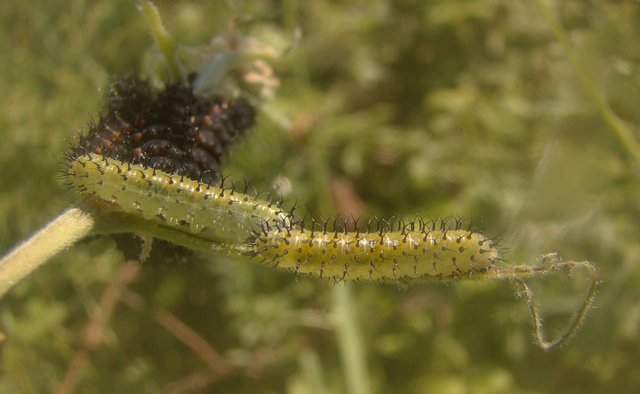 (Enlargeable)
As always, the photographs are my work.