Hi all! This is my second entry for SteemitPhotoChallenge of this week
I took this picture this summer. I was just about to go to bed and found that lightning flashed in the street. I saw pictures of lightning in Steemitt and I always wanted to try to photograph the lightning.
Unfortunately the tripod was not at home. So I had to put the camera on the windowsill.
I took a lot of pictures. The shutter speed was approximately 16 seconds.
On this frame, the lightning was the most successful.
I really did not get enough sleep that night, because I photographed the lightning on the balcony. But seeing the next day the resulting photos, I was pleased.
---
---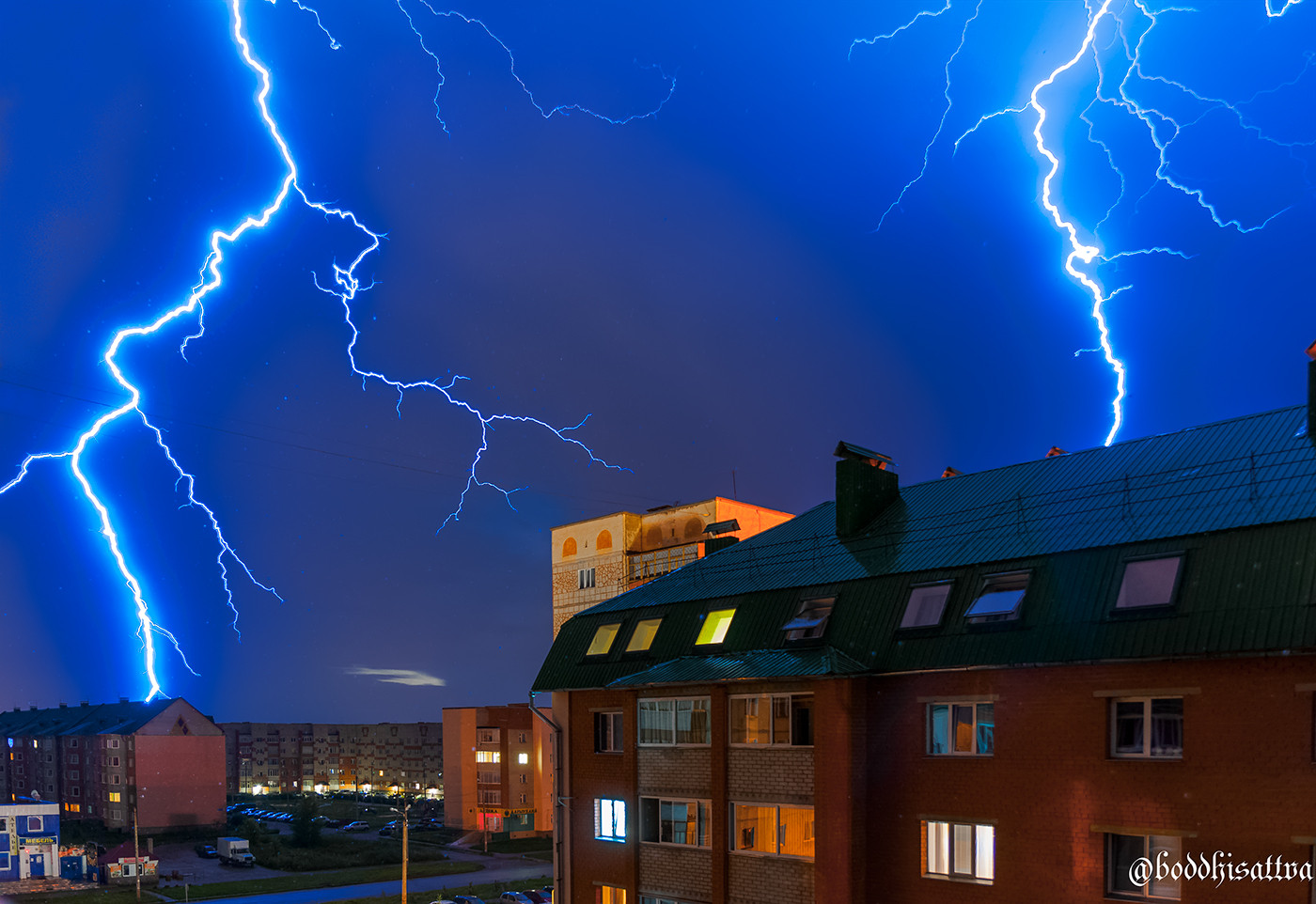 ---
Nikon D5000+ Sigma AF 17-50mm
---
Do you like this post? You can see more of my works in my blog @boddhisattva