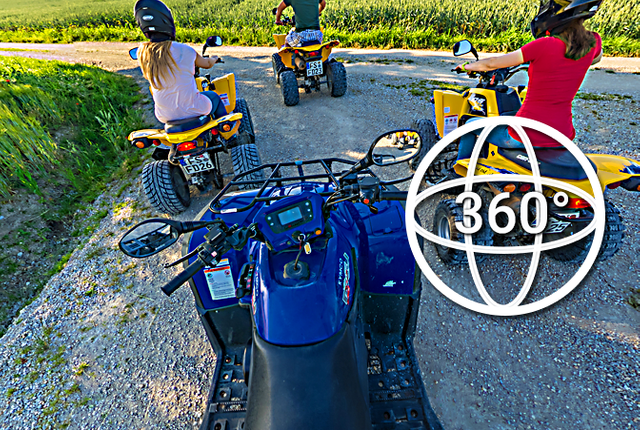 Quad driving in Bavaria (Pampa :-) ).

These little agile machines, known also as ATVS (stands for "All Terrain Vehicles") can pretty much go anywhere. It is really very easy to drive them. Quad biking is not expensive... why not just going for a quad-ride with your friends for the weekend.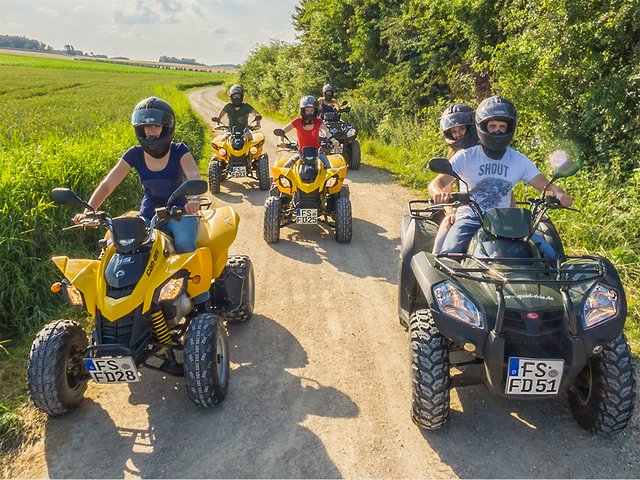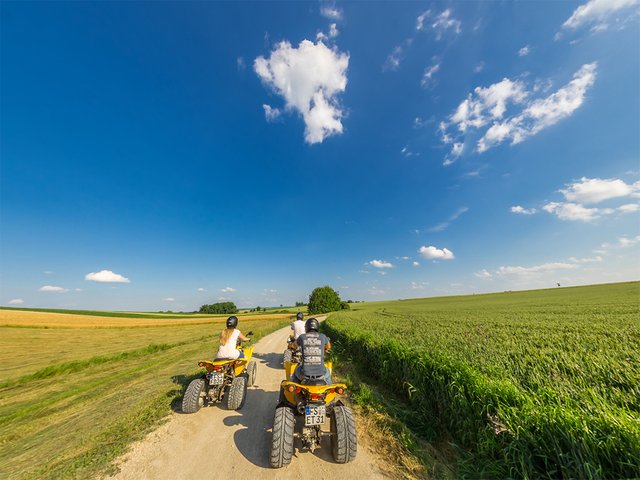 Die Teile sind wirklich erstaunlich einfach zu fahren und Querfeldein Fahrten sind damit natürlich auch kein Problem. Man könnte zunächst annehmen diese Fahrzeuge seien hochspezialisiert und für ganz besondere Aufgabenstellungen konzipiert... das sehe ich aber eher nicht. Stattdessen eignen sie sich bestens dafür einfach nur mit Freunden rumzugurken, Spass zu haben und dabei nicht zu viel Geld auszugeben. Meiner Ansicht nach kann man Ausflüge auch getrost mit unerfahrenen Fahrern bzw. Fahrerinnen planen ohne Gefahr zu laufen grosse Probleme erwarten zu müssen.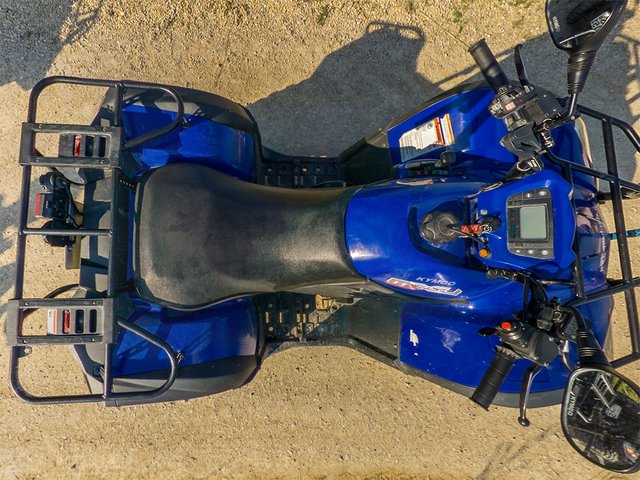 In diesem speziellen Fall geht es um eine Quadfahrt, angeboten von der Firma
Quad Adventure Tours in Sixthaselbach
.
Der Ort mit dem komischen Namen (sorry liebe Sixthaselbacher) liegt ca. auf halber Strecke zwischen Freising und Landshut, also eine Stunde Autofahrt von München entfernt. Webseite:
www.quad-ride.de
Der Inhaber Frank Daimer ist sehr freundlich und ich kann ein solche Quadfahrt, vor allem in einer Gruppe mit Freunden wirklich wärmstens empfehlen. Natürlich habt ihr beim nachfolgenden 360°Panorama, wie üblich bei meinen "Abenteuer-Panos", wieder die Möglichkeit die Welt aus Sicht eines Quadfahrers anzutesten.
Einfach unten auf das Foto klicken! Viel Spaß dabei!
---
Click on the image to enlarge interactive 360°!
Thank You for following my story!

I will upvote your friendly comment!

If you resteem my post I will:

give a look at your posts
upvote those of your posts that I like