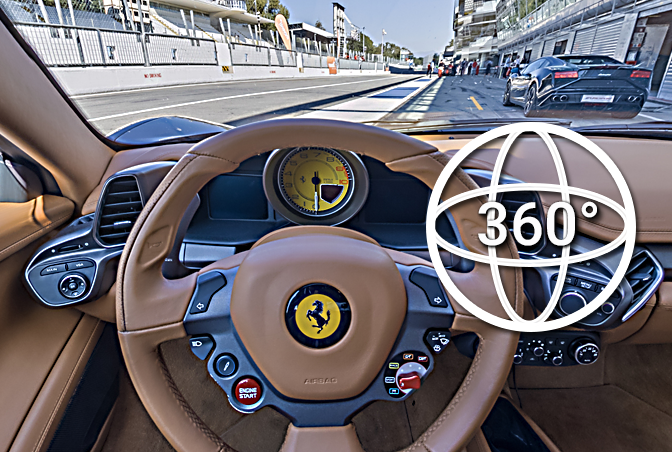 Ferrari 458 Italia in Monza.

This 360°-panorama as most of my action panoramas was shot from an "insight-outsight-perspective". The intention is to enable to dive into a realistic driving experience, sitting pressed hard into the sport seat and feel your heart beat faster full while daring a very short glance on the speedometer in front of you.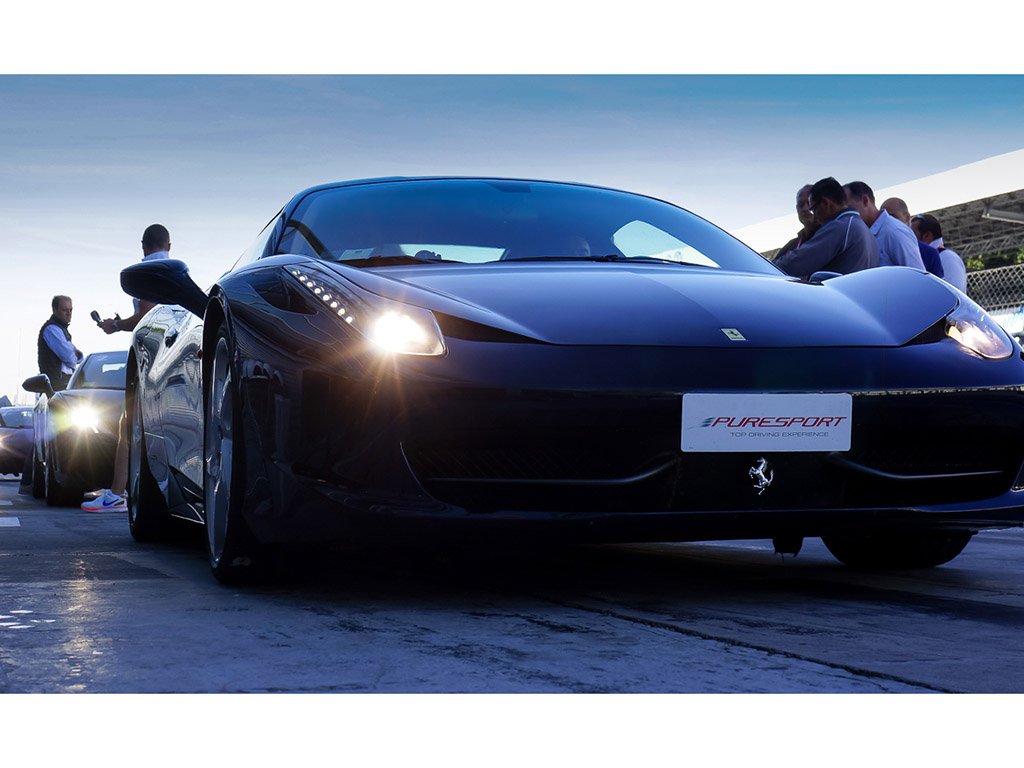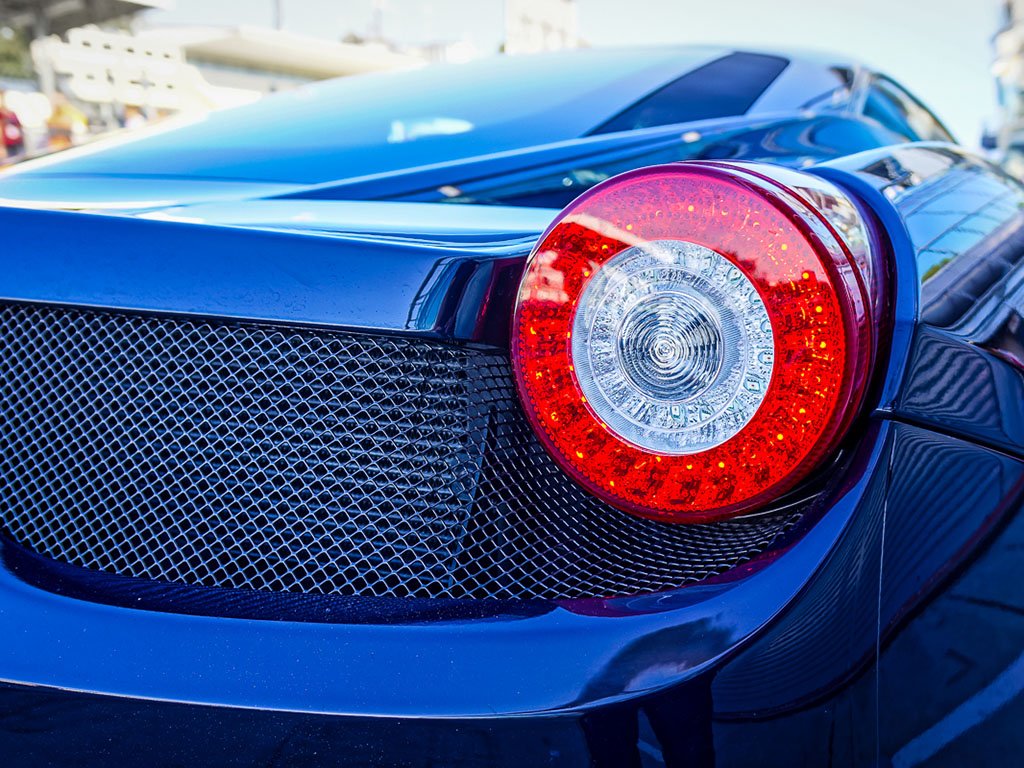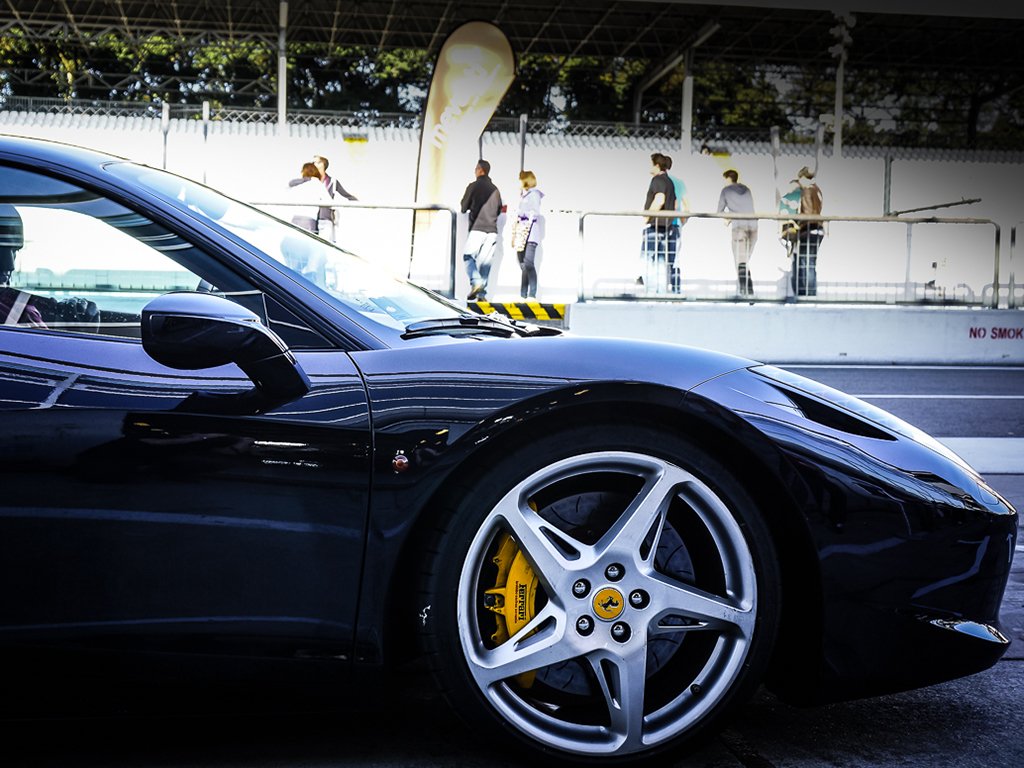 Not only this car is very beautiful, driving a Ferrari is a very special sensation! You hear V8 snarling at its best. Behind the front seats you can find the 4.5-litre powerhouse producing 570 horsepower.
This is enough to accelerate the car up to a top speed of 199 mph / 320 Kmh. A seven-speed Formula 1-style gearbox can be operated in fully automatic mode, or changed manually with the paddles next to the steering wheel. I can recommend the company "puresport" enabling a first class event.
---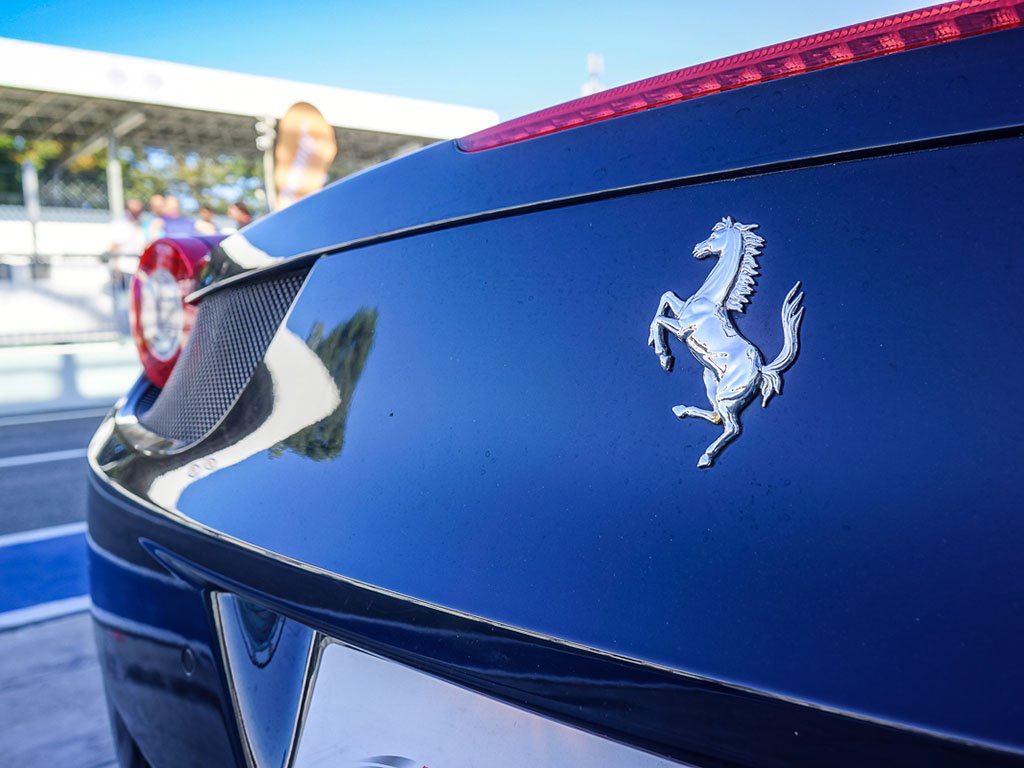 Ther Ferrari 458 Italia is a later creation by Maranello and able to relase a power greater than other Ferraris going from 0 to 100 km/h in less than 3.4 seconds.
Some technical details: ----------------

Engine: V8 cylinders direct injection
Engine size: 4.499 cm3
Weight: 1380 Kg net dry weight
Chassis: aluminium
Maximum power: 570 Hp at 9,000 revolutions (min Maximum torque: 540 Nm at 6,000 revolutions/min)
Specific power: 127 Hp/l
Maximum speed: > 325 Km/h
Acceleration 0-100 Km/h: < 3,4 sec
Braking: from 100 Km/h to zero in 32,5 metres
Drive: rear
Differential: with electronic control E-Diff
Gearbox: F1 with double clutch 7 gears
---
Click on the image to enlarge interactive 360°!
Thank You for following my story!

I will upvote your friendly comment!

If you resteem my post I will:

give a look at your posts
upvote those of your posts that I like