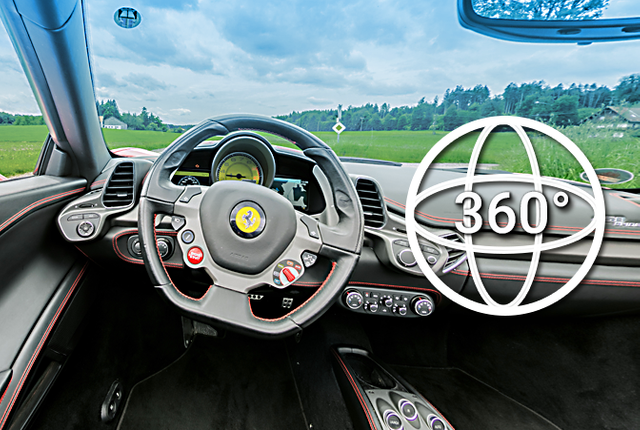 Ferrari 458 Spider from Flatout Sportscars in München.

As usual, the 360°Panorama of my action panoramas was shot from an "insight-outsight-perspective". This to say, you should be able to dive into a realistic driving experience, sitting pressed hard into sport seats and feeling your body full of adrenaline while daring a very short glance on the speedometer in front of you.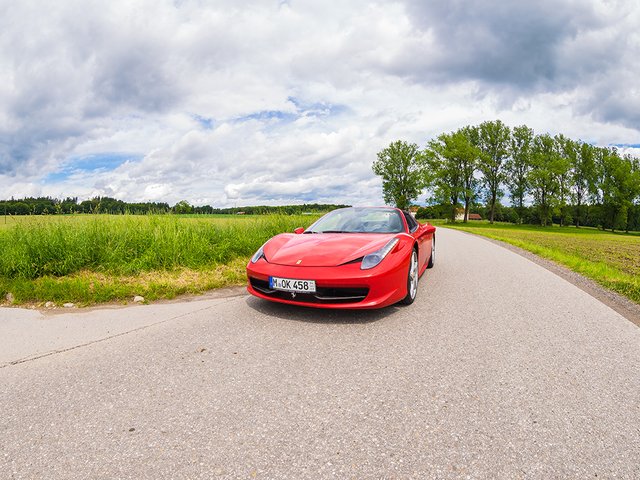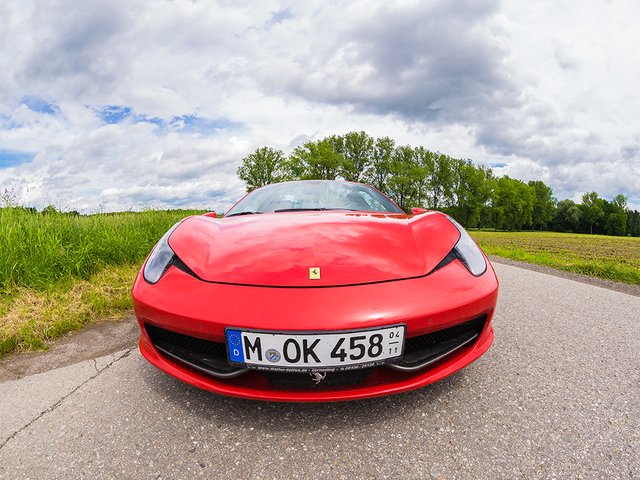 Driving this car was fun pure! You feel safe... but of course encouraged to drive faster than allowed :-)
Without roof you hear V8 snarling at its best. Behind the front seats you can find the 4.5-litre powerhouse producing 562 horsepower.
This is enough to accelerate the spider up to a top speed of 199 mph / 320 Kmh. A seven-speed Formula 1-style gearbox can be operated in fully automatic mode, or changed manually with the paddles next to the steering wheel.
---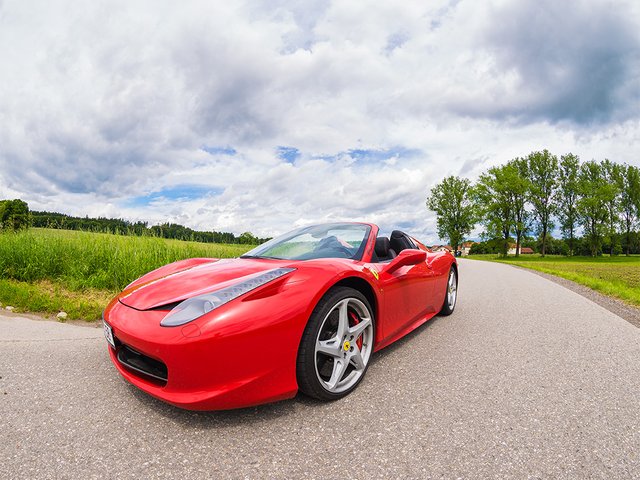 Now I want to tell you some little detail about the photographic-production, the little secrets you are used to get to know in my posts. As my high-resolution-panoramas show a quality that is still unattained by one-shot-solutions... I had to shoot 5 directions one after another. So obviously this cannot be done while driving. On the other hand, thanks to high resolution of the panorama, you can zoom into the rev counter showing the correct value (manipulated in post production :-). I can highly recommend to rent this car... as buying will probably eat up all your steems and more :-)
Click on the image to enlarge interactive 360°!
Thank You for following my story!

I will upvote your friendly comment!

If you resteem my post I will:

give a look at your posts
upvote those of your posts that I like