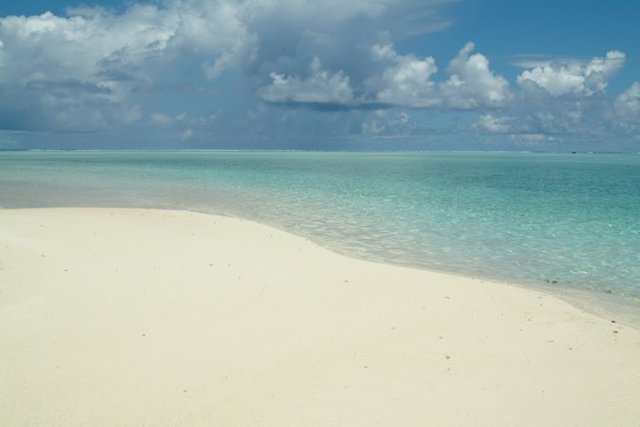 Alone on a Tropical Island
There was a time when I was travelling with a catamaran in the South Seas close to the Yasawa Islands belonging to Fiji.
Did you ever think about how it could be to be alone on an island, surrounded by ocean...nothing but ocean as far as your eyes can see?
Well, I had often done... and this one day it would become true... but to tell you in advance...the big difference to Robinson Crusoe or the protagonists of the blue lagoon... I knew I was going to stay there for a short period of some hours only... till that guy from the catamaran came back to pick me up.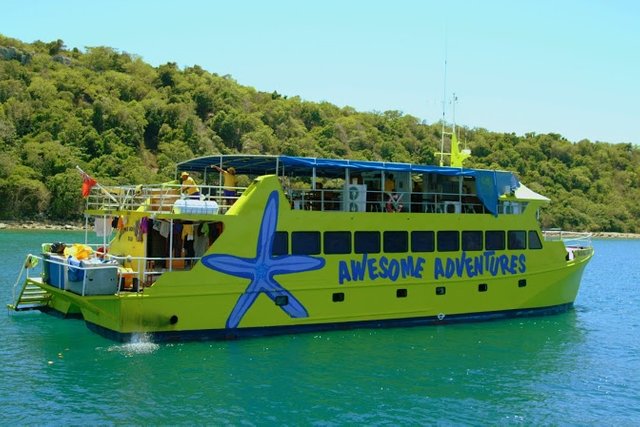 I was brought to that island in a small rubber dinghy.
On the Island ... So... how has it been?
Actually, as this island was not inhabited... no one had made any ways or paths to walk... also the beach was not only white but full of pieces of driftwood...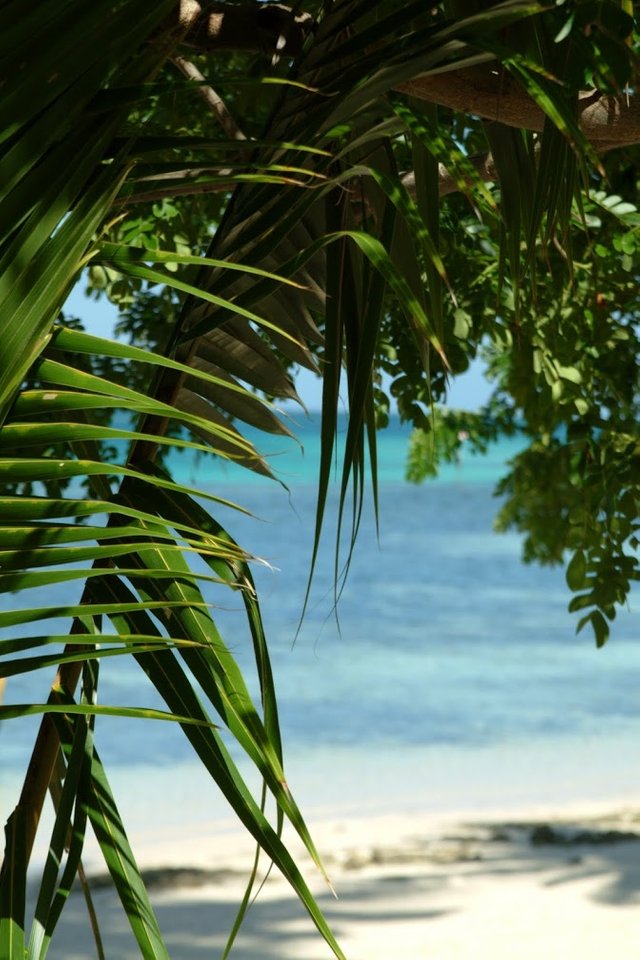 I walked around a bit... not easy... this nature was not prepared to make distances by walking.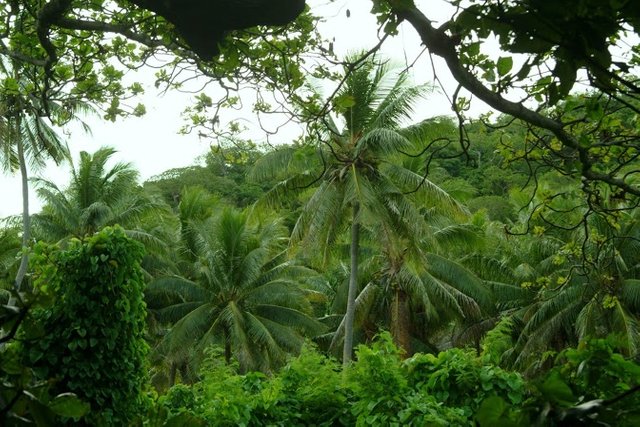 Many many landcrabs had digged even more holes in the ground... beside  coconuts, this could be a rich source to eat for any human trying to survive a longer forced stay on this island I thought.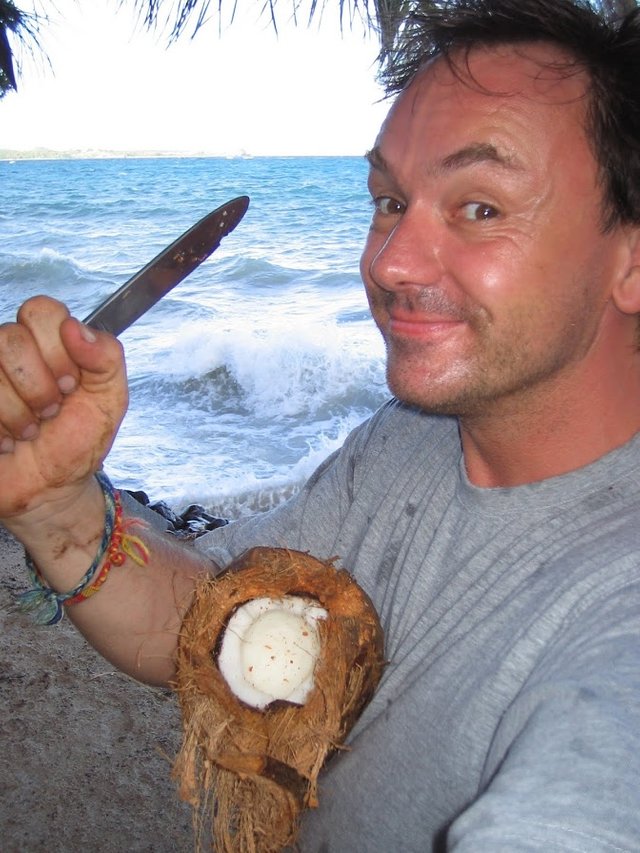 Coconuts can be quite challenging, especially when they are not lying around on the floor. But even if you find one.. it will take some time and effort and certainly some experience to open them. As you can see on my sweaty face... this can also be quite exhausting. A good knife by the way is also very helpful. I was happy having had this special opportunity to have my little adventure... I had always been curious about how it could feel like to be alone at a place where no humans altered the landscape ... surrounded by ocean only... but I was also happy to have that guy from the boat who I was sure would pick me up again after my littl day trip. 
---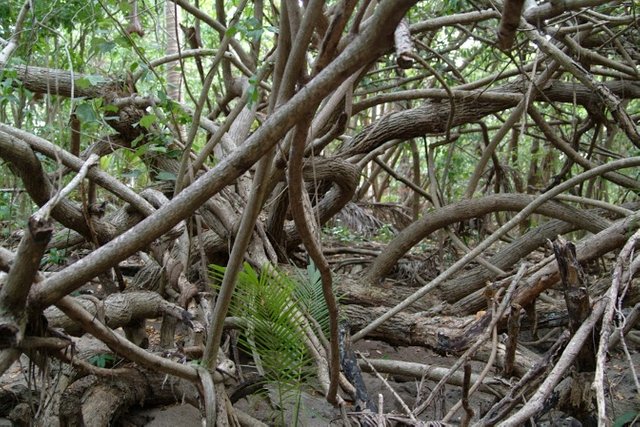 Vegetation on that Island was very "dominant" and I noticed, that usually one tends to imagine such an island more "tidy up" that it actually is...
It is much less romantic than you might have thought... not being able to walk where ever you want to and all these woles from crabs everywhere. What you cannot see on the pictures is the temperature. It is really hot! I made some photos of vegetation to give you some impression. I noticed that although I really like to look for special outlying and isolated places... some inner voice was always asking "maybe around that tree there will be a little path... or maybe a trail?" there wasn't none of them.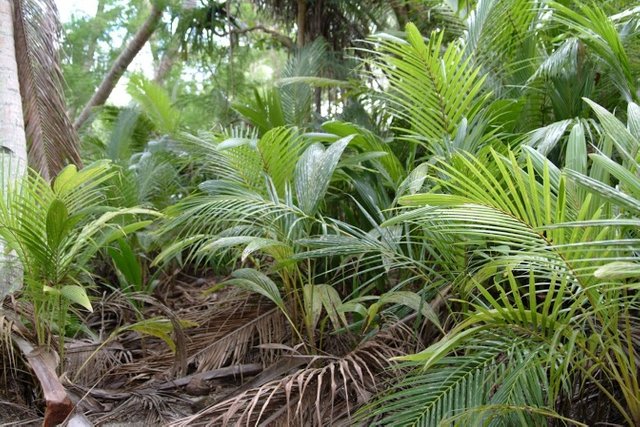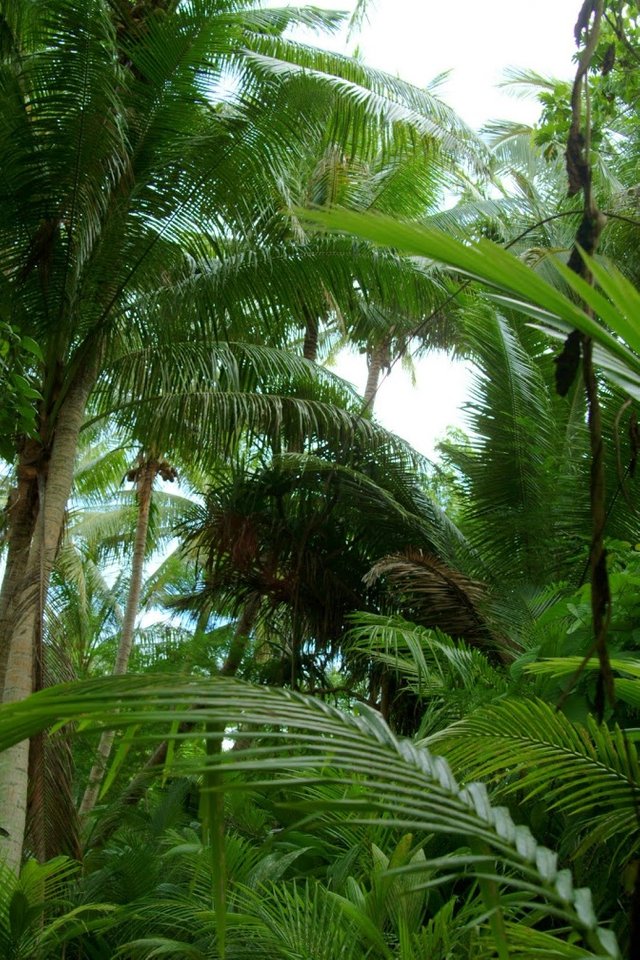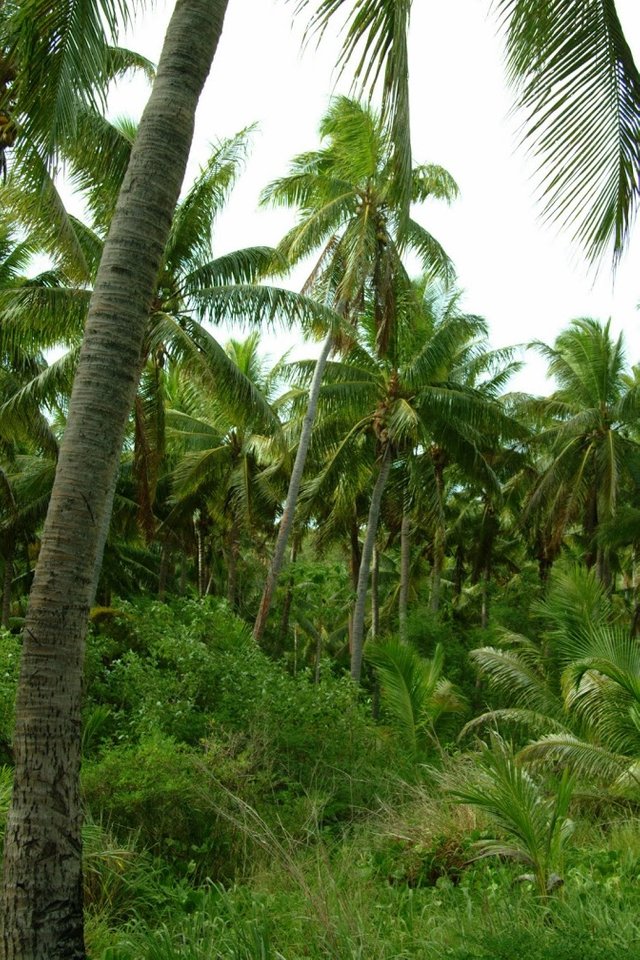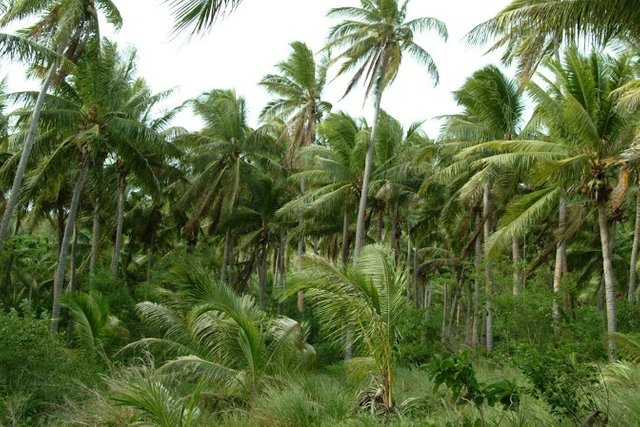 In the evening I was back on the catamaran, looking on lonely tropical islands from where we anchored for the night. The feeling of knowing where to have your bed to sleep that night made it much more easy to realize and recognize the romantic beauty of this place.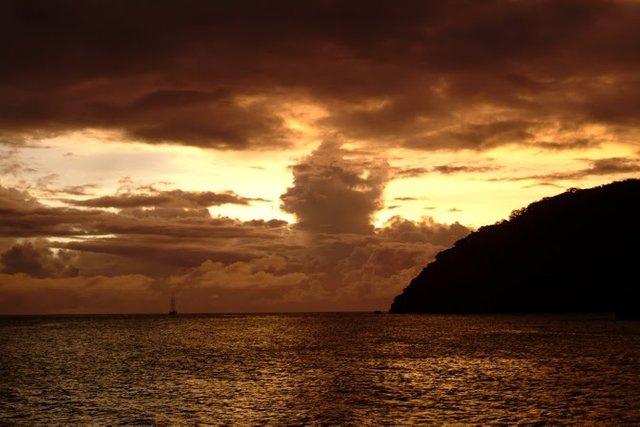 ---
Thank You for following my story!

 

 

I will upvote your friendly comment!

 
 

If you resteem my post I will:

give a look at your posts
upvote those of your posts that I like