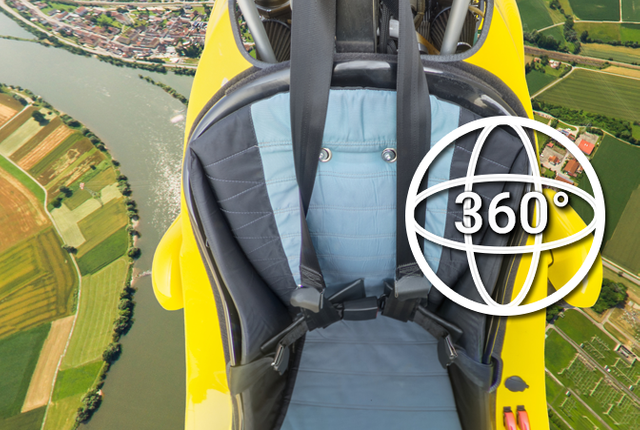 Cavalon flight in 360°
If you always wanted to know how it looks like,
inside a gyrocopter (aircraft)
then this one is for you!
This 360°-shooting was realized flying over the Donau.
This aircraft is similar to a cavalon, but 2 people are sitting behind each other while in a cavolon (previous post) people are sitting side by side.
Flying with a gyrocopter feels like flying with a scooter... 
Click on the image to enlarge interactive 360°!
Thank You for following my story!

 

 

I will upvote your friendly comment!

 
 

If you resteem my post I will:

follow you
give a look at your posts
upvote those of your posts that I like