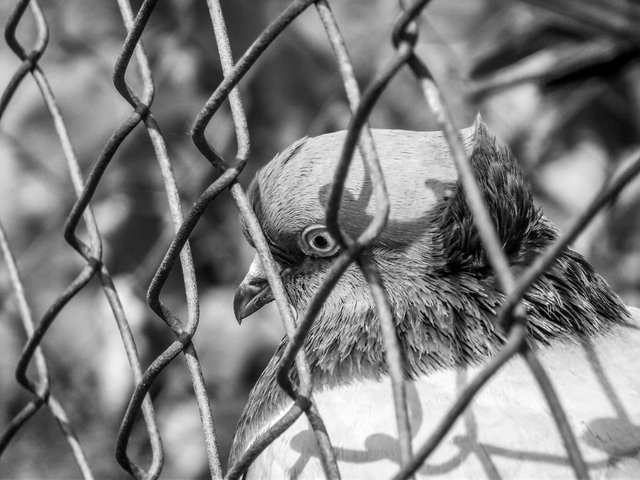 ---
Life in captivity, just one look at pigeon sad eyes is more than enough for anyone to realize heaviness and torment of this situation.
I personally don't support any kind of animals captivity, I even consider every zoo as places of animals suffering. They are built not because of too much care for animal, yet for human entertainment and owners profit.
Pigeon always been symbol of freedom, but now freedom is captured and put into wire cage...
---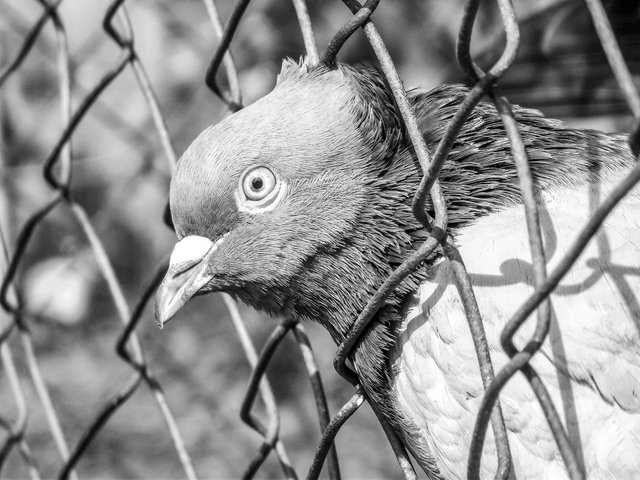 ---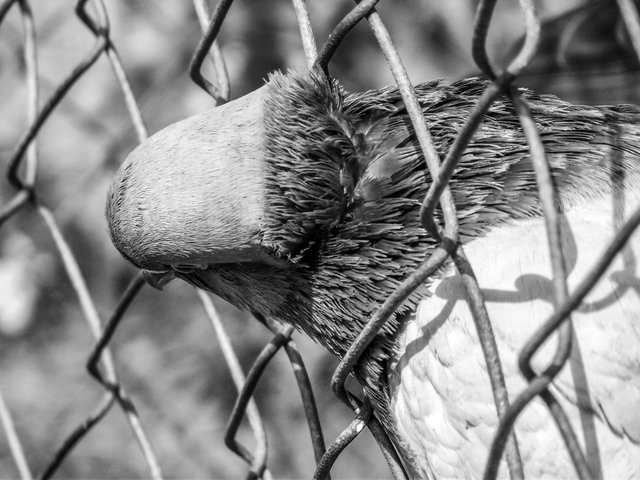 ---
24.05.2019. Thanks for visiting my photo blog
Created by :
©2019 @biti biTi
---
"One Picture is Worth a Thousand Words"
---