---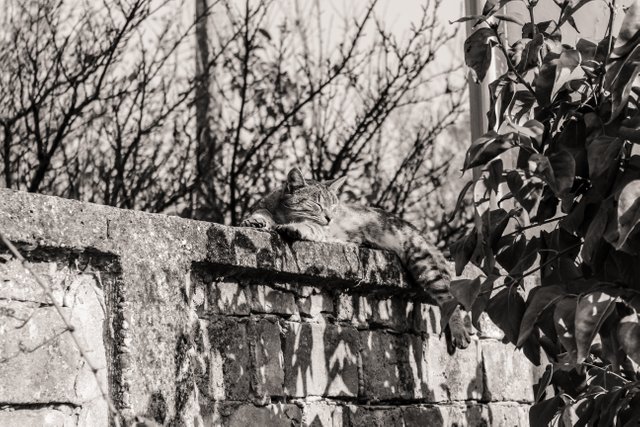 ---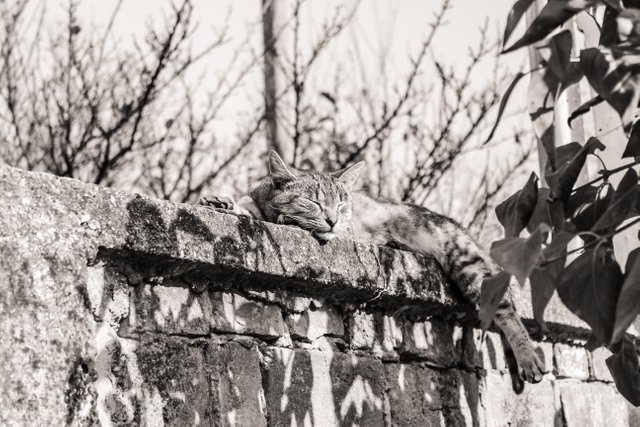 ---
During the last week, whenever I had the opportunity, I took pictures of my cat, mostly he was lying on a wall, sunbathing and enjoying the warm weather.
I hadn't seen him linger too much on that wall before, but he seemed to realize that he had excellent visibility from the wall surrounding the space. Maybe he's just trying to get away from a still young and small kitten that is very boring. Who could know that?!
There is absolutely no problem for any adult cat to climb anywhere, they can often be seen in tall trees, rooftops and many other unusual places, you know cats are very curious creatures.
My cat spends a lot of time in one day sleeping, the cat can sleep anytime, anywhere. Very often I see him sleeping on that wall, when I try to approach him silently, I notice he turning his ear in the direction where even the smallest sound of my footsteps comes from. Yes, the cat is always on guard, but when he recognizes that it's just me, he simply continue to lying down, as if nothing has happened, ignoring me!
I made all these photos as black and white for a reason, I hope you like these photos?!
---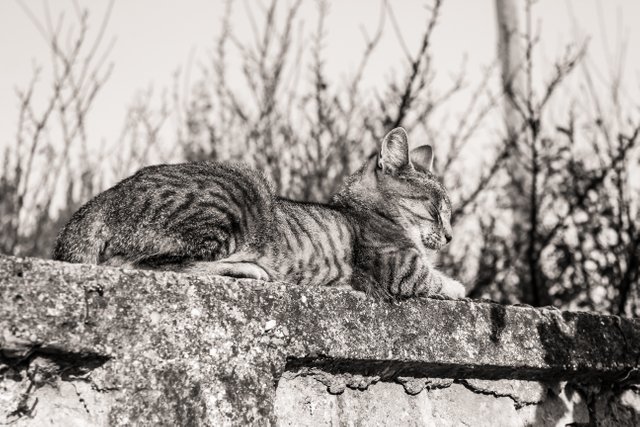 ---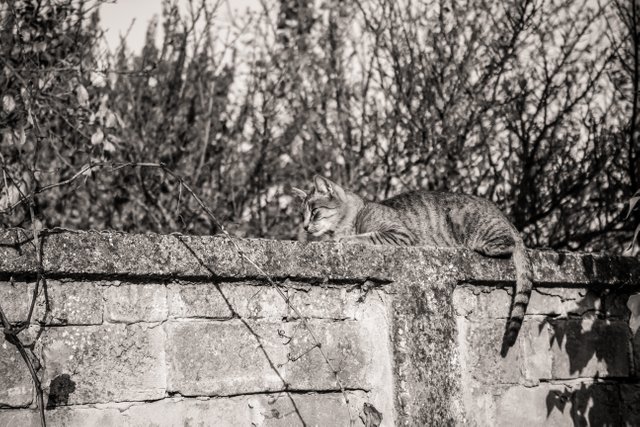 ---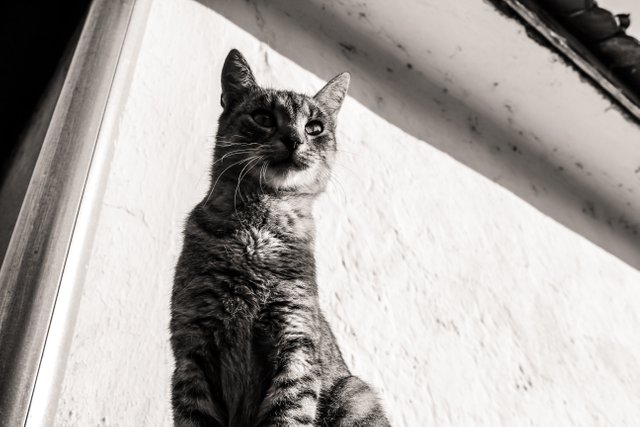 ---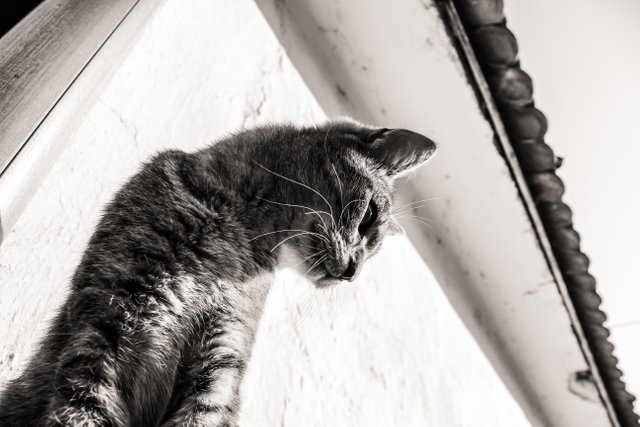 ---
30.10.2019. Thanks for visiting my photo blog
Created by :
©2019 @biti biTi
---
"One Picture is Worth a Thousand Words"
---