Fly like an eagle
I was out and about with @ccocopopp and our dollar store kite, I never flown one so it was a neat experience and was pretty cheap,
Only issue was that the wind was rather strong and it broke the cheap kite,but luckily we had a fair bit of fun before that and even got some cool pictures as well as a slow motion video I turned into a Gif for uploading.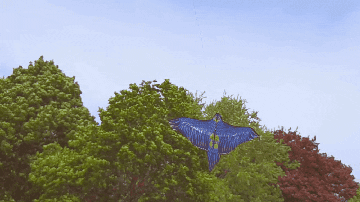 ---
Hope you got some value from my post,
Thanks for stopping by, your upvote, comments and reblogs are truly appreciated.
.