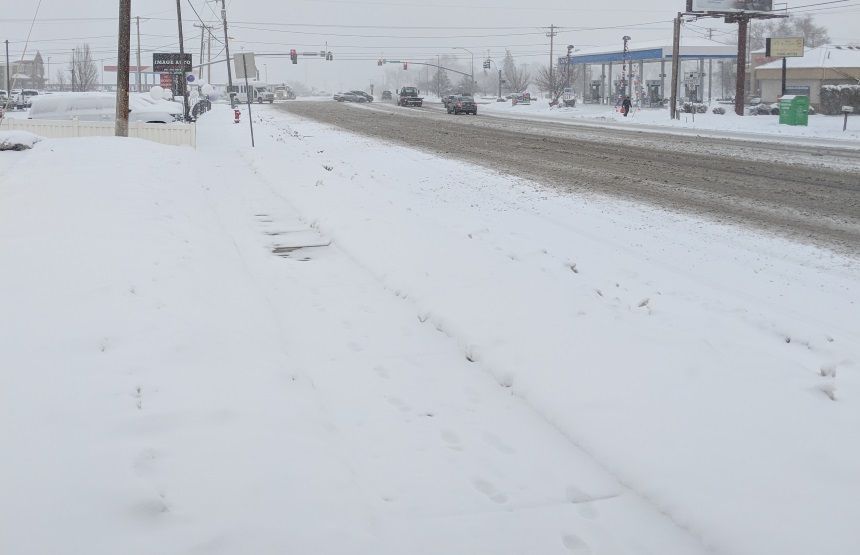 I live in the Western US.
In my state, we get an average of 62 inches of snow a year. In the nearby mountains they get 340 inches of snow a year. The people around here are used to snow. They live in it for nearly four months. They drive in it for 1/3 of the year.
So I only have one question?
Why does a normal commute of 15 minutes suddenly take 1 1/2 hours?
Rant over.

Have a beautiful day--and I hope you are somewhere warm.
**The picture was taken by me, outside my place of work.
Resteems much appreciated.
Follow @bigpanda for more flash fiction, book reviews, and a bit of crypto.