Twilight Over Santa Barbara - and the Beauty All Around Us!
Recently I had the great pleasure of helping out the caretakers of the Santa Barbara Courthouse building. If you're not familiar with the building it is a working courthouse in Santa Barbara, California. But it's so much more than that. It's been called the most beautiful public building in the country, and for good reason.
I always love to wander with my camera and try to find the little details that most people would normally miss. The scale of the building, taking up an entire square city block, makes most people step back and look at the large scale features like the clock tower.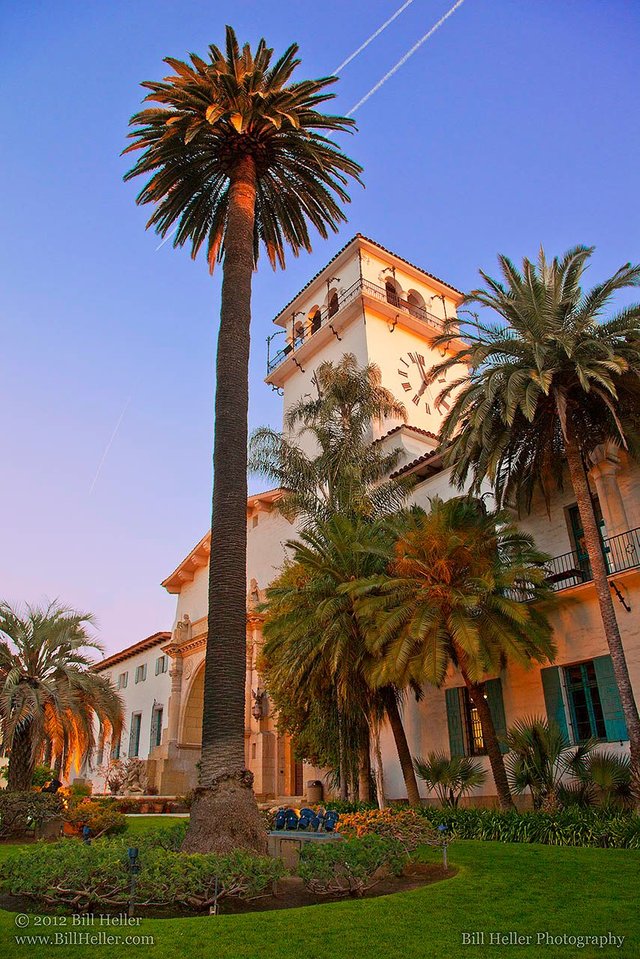 But there are no end of beautiful details that people, even those who have lived in Santa Barbara all their lives, walk right by every day and never even notice. One of my favorite details is the bell on the corner of the building at Anacapa and Figureoa, the south corner.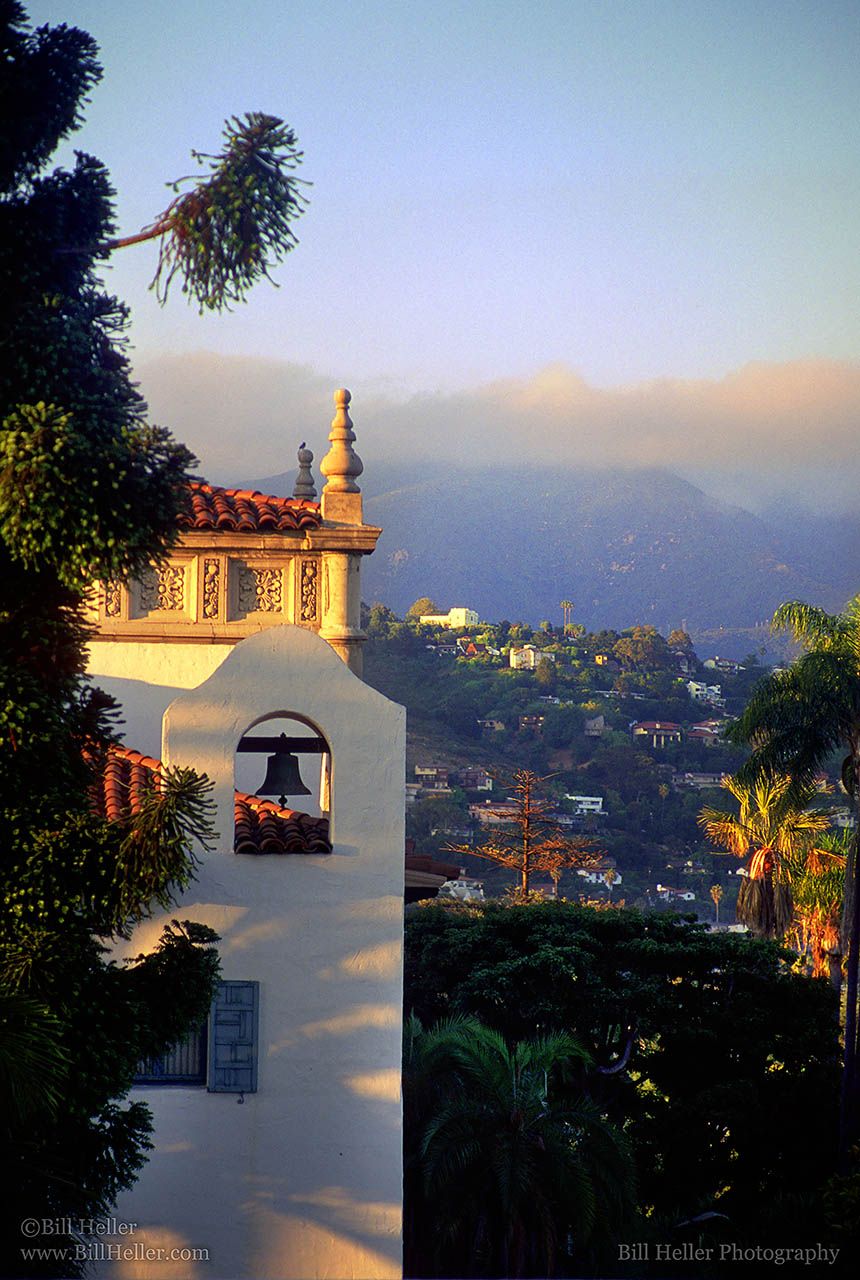 After spending a lot of time exploring this building I always think of it when I'm approaching a new subject. Especially one that leaves me in awe, but even every day street scenes. After I get THE shot, I try to slow down and look again for those little details that might be overshadowed. And I find I'm continually rewarded by amazing little surprises in the beauty all around us every day.