Carmel Mission Wandering
One of my favorite photography subjects is beautiful old architecture. And, while there are some amazing images to be uncovered in almost any town if you look for them, there are few spots I love to visit over and over again as much as the missons of California. You can find a wide range of historic structures in various states of restoration. On this particular day I found myself near the Carmel Mission (Officially Mission San Carlos Borroméo del río Carmelo,) one of the more well cared for missions which is actually a working church and school.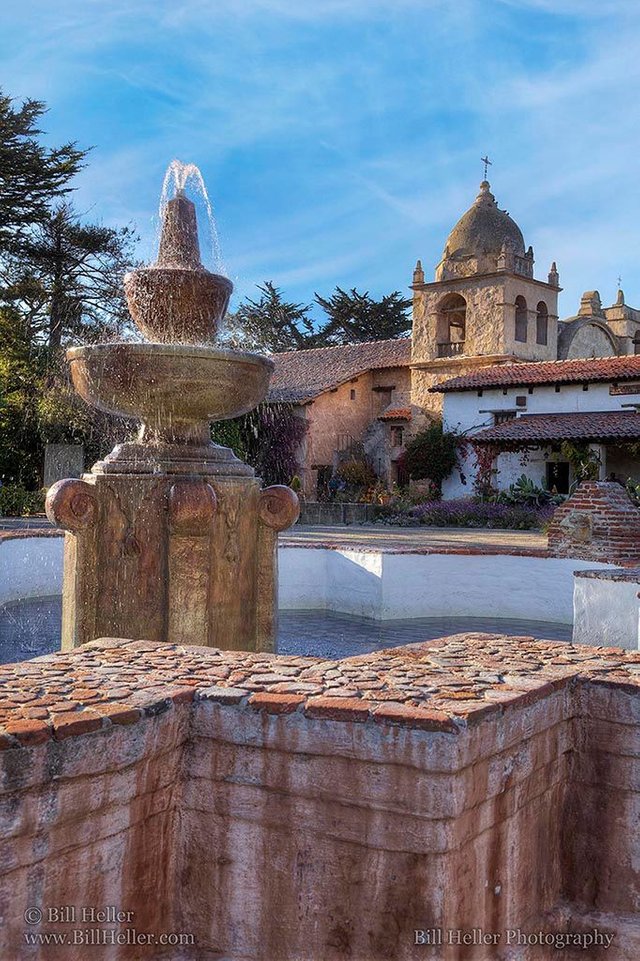 The centerpiece of the Mission is a large courtyard with a beautiful fountain surrounded by both historic scenes of day to day life as well as active school rooms alive with the sounds of children many days making for a much more lively environment than the average historic building.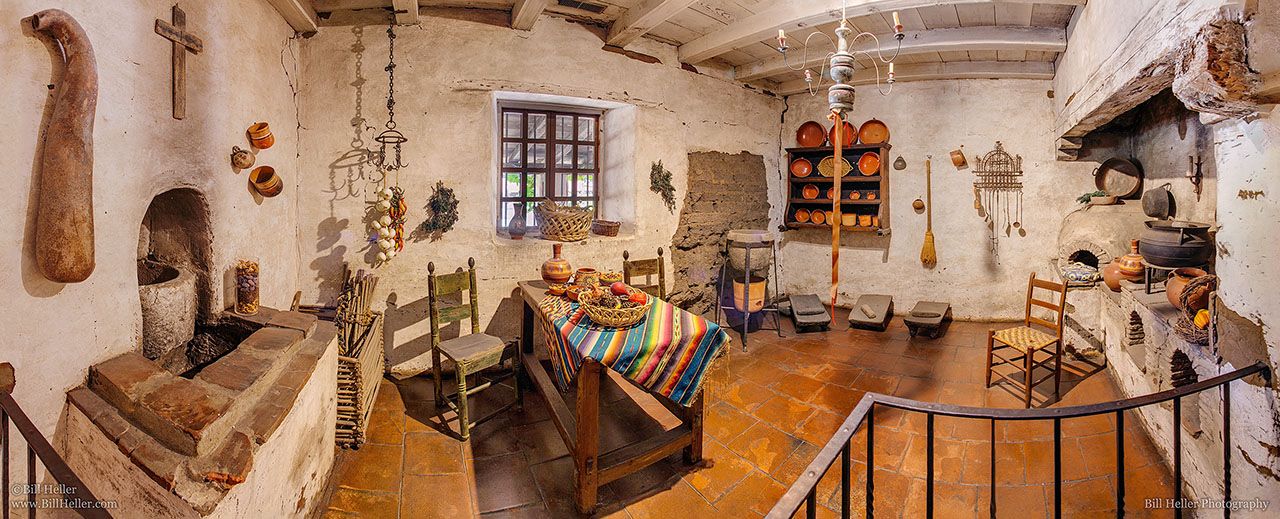 I'm always fascinated by the kitchens in the missions. (On rare occasions some of the missions even have actors reenact their closest approximation of what they think life would have been like)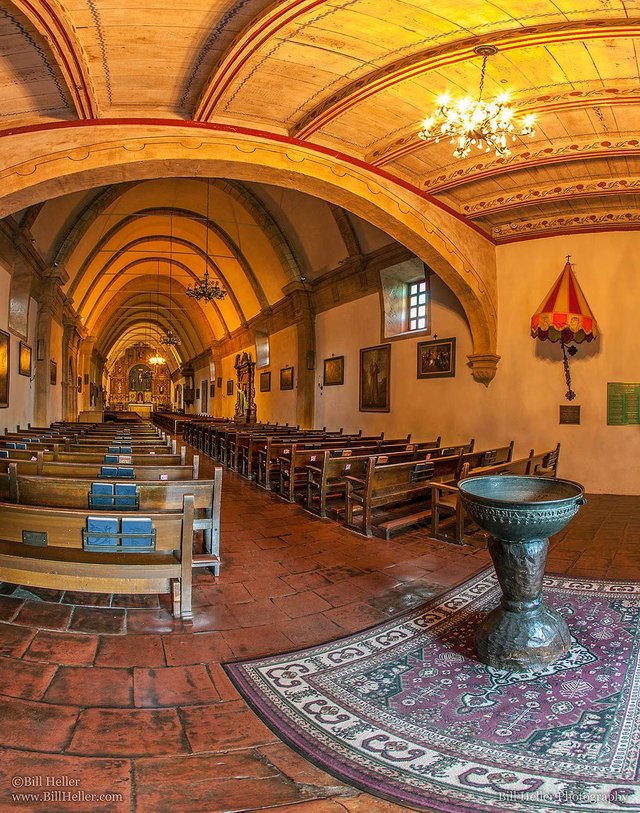 Even the ceilings are beautiful, from the graceful arches to the fine details of the trim painted on the ceiling beams. Every time I stop here, I find some new detail that I think must be new, but looking back closely at old photographs I see that I just couldn't take it all in at one time. It's amazing what you find when you really slow down and look closely.
I hope you enjoy joining me on my travels! please let me know if there is anything you'd like to hear more about, any favorite spots you have on the US West Coast that you'd like to see, or if you would like to see more technical details or photography "how to"s. I appreciate the warm welcome so far, and look forward to sharing more!