LOCOS OF THE VELA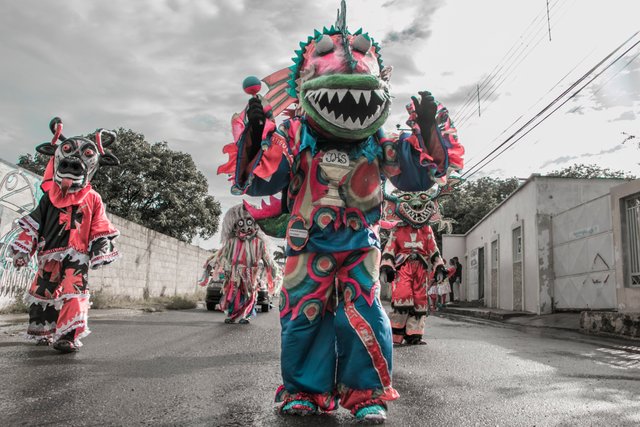 These pictures are taken during the party of LOS LOCOS, it is a magical day where you spend a very pleasant time with friends and people you know in the place, that day is full of music, dancing, smiles and a lot of Ron and a local drink called Cocuy ..... here are some photos I made that day and a brief review of this traditional festival .....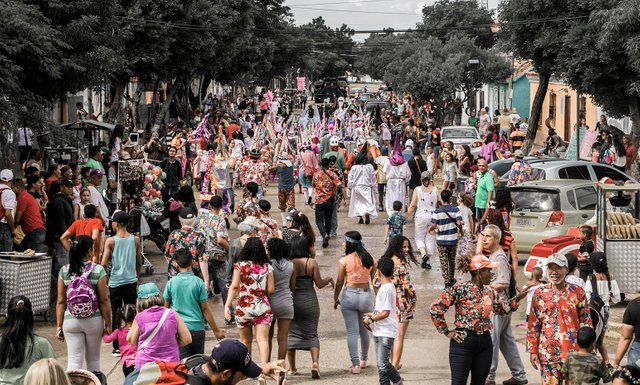 This tradition is celebrated in different ways in several Venezuelan localities; in the western region, in Falconian lands, especially in the Vela de Coro, is the city where this festival has gained greater importance and has remained one of the main traditions of this extraordinary region located at the northern end of the geography chaquetía.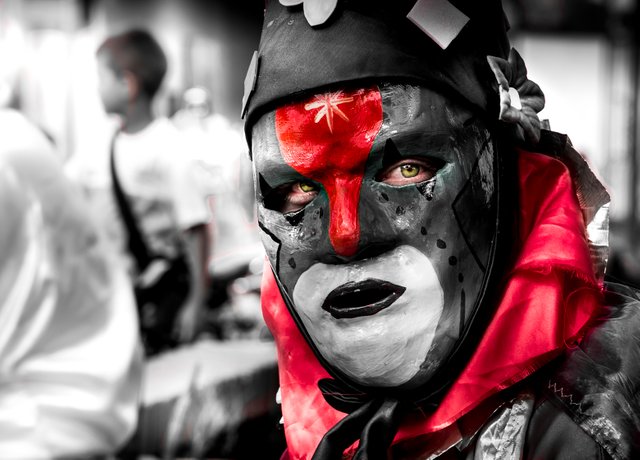 Despite having expanded this tradition in various coastal towns, it was in this area where the celebration has had great cultural and historical relevance, reflected in both national and international press.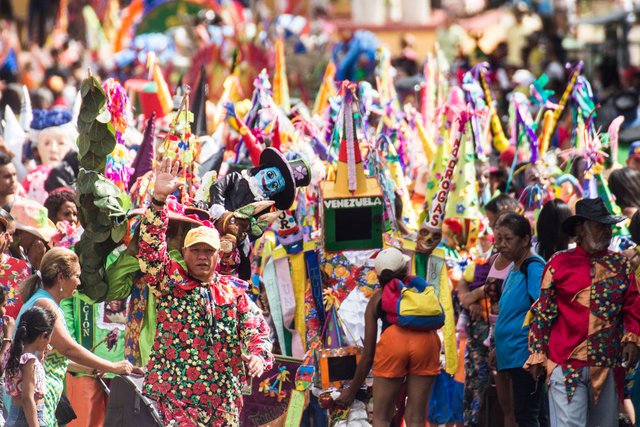 Los Locos de La Vela vibrate the streets every December 28; This tradition is made up of different characters, the most striking of them is cataloged as La Mojiganga, who is responsible for spreading the arrival of Los Locos de La Vela on December 27 at seven o'clock in the night in all corners of the town. He wears a dress with a black frock coat and a hat, he wobbles awkwardly on a donkey, among the fabrics of his attire he takes the invitations to the houses that will later be visited by Los Locos the next day.
In the early hours of the 28th the first rocket burst is heard, and a not very well dressed character, a beggar, called El Correo, is in charge of knocking on the doors where the invitations were distributed. While with the second rocket, the owners of the commercial premises close the doors of their businesses, because they fear that the crazy people can take their merchandise. And finally, the third rocket announces the presence of Los Locos in the streets.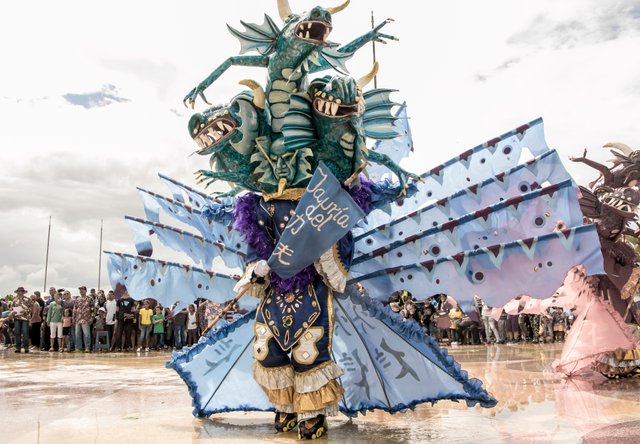 The outfits have been modified over time, it is common to see motifs of beasts, animals, characters of all kinds, created by the same villagers who work on these designs throughout the year.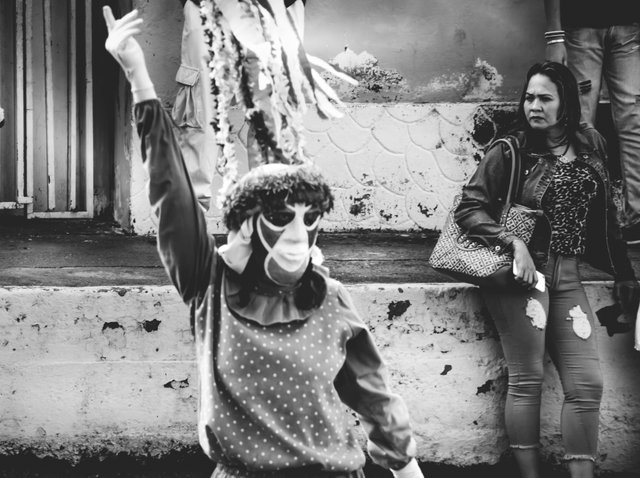 The celebration has changed, because these particular characters have stopped sowing fear in the locals; Families usually gather in the streets and prepare delicious meals for all these participants of the celebration.