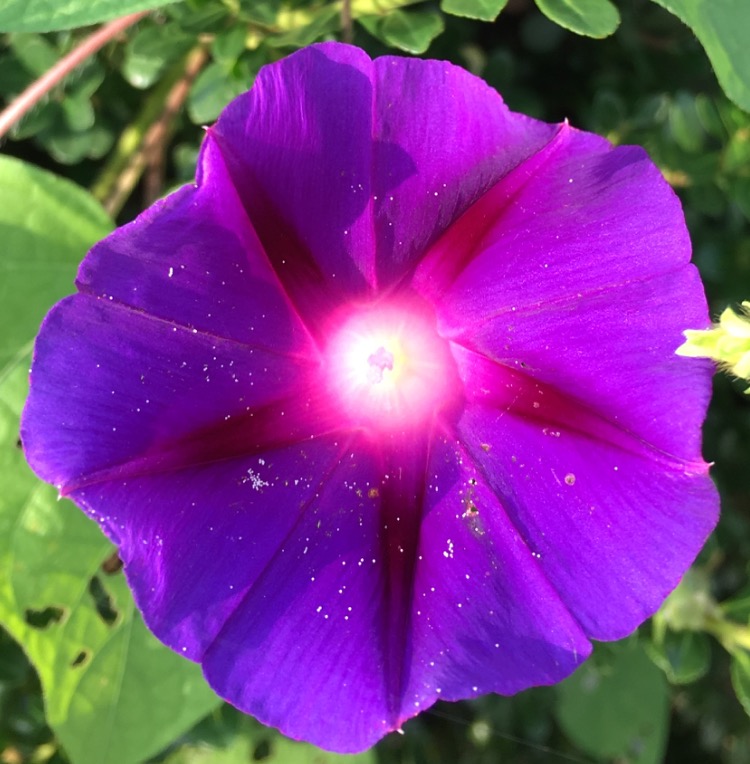 ---
The gorgeous morning glories that line my front hedges continue to be a source of inspiration and joy as they open every morning to greet the sun and celebrate each new day.
---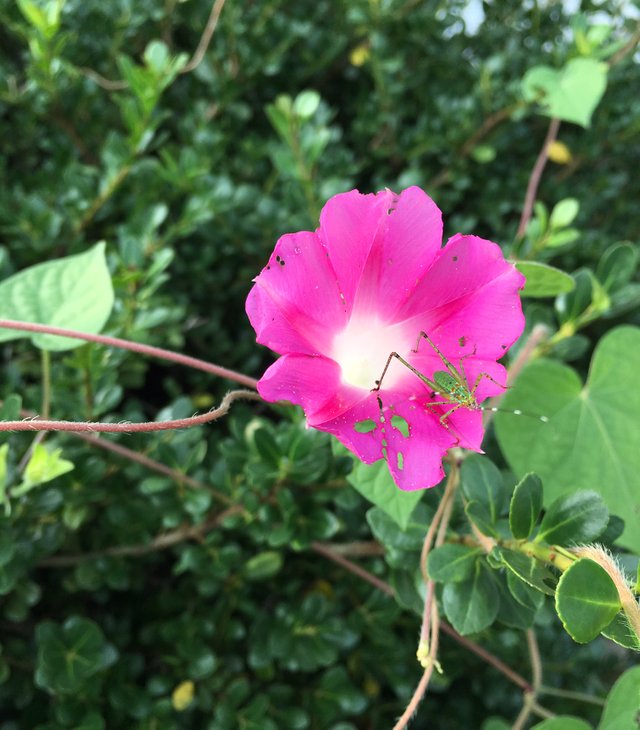 ---
I have been fascinated to find that I am not the only one that appreciates them as I find new critters enjoying them everytime I take time to observe.
---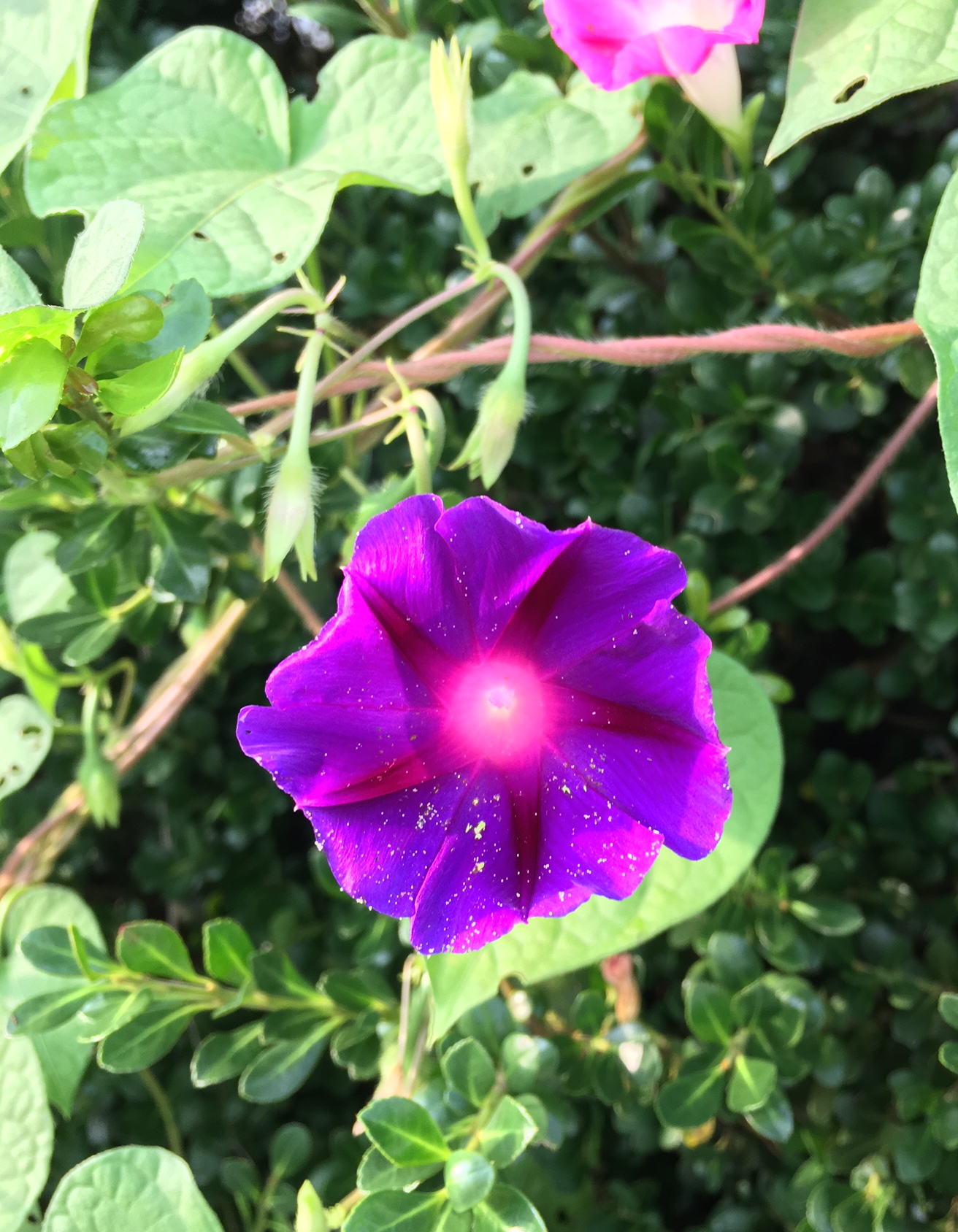 ---
The glowing blooms are hard to resist, but this morning as I was leaving bright and early for an estate sale (haul video coming soon) I captured a moment of nature's beauty so lovely I was compelled to share.
---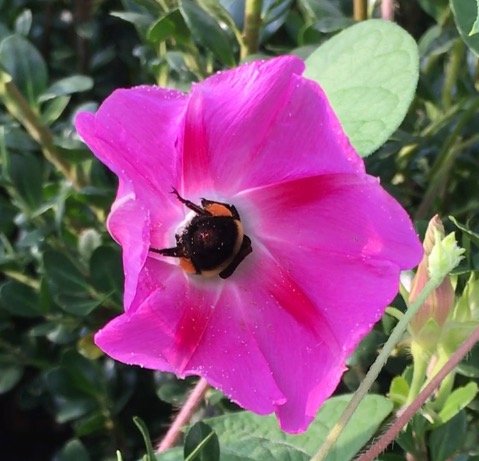 ---
As I walked past admiring the morning glories I notice one of them shaking... I looked closer and saw something protruding from the glowing center of the bloom. I realized it was a bee bottom!
---
---
Luckily as always my iPhone was close at hand and I was able to capture this video of the little bumbler at work.
---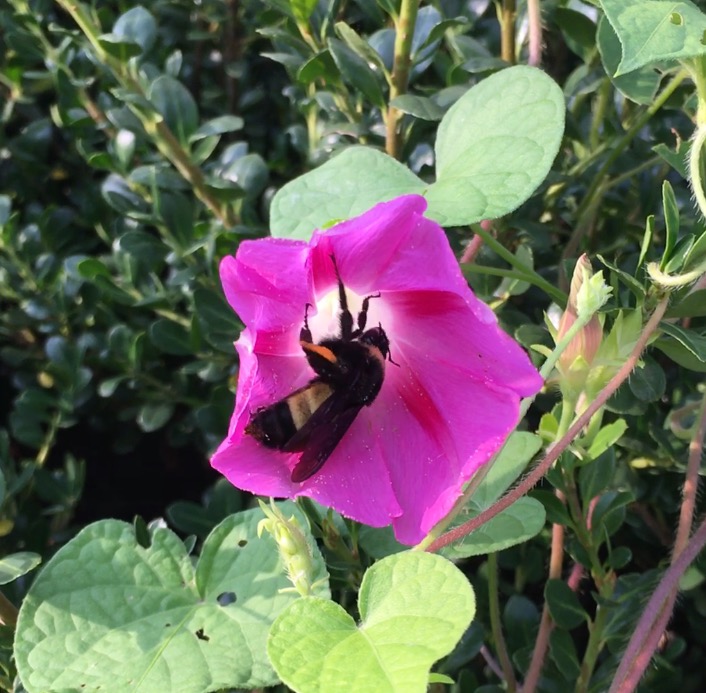 ---
Once viewing his move still by still I became aware of just how athletic his bee exit was.
---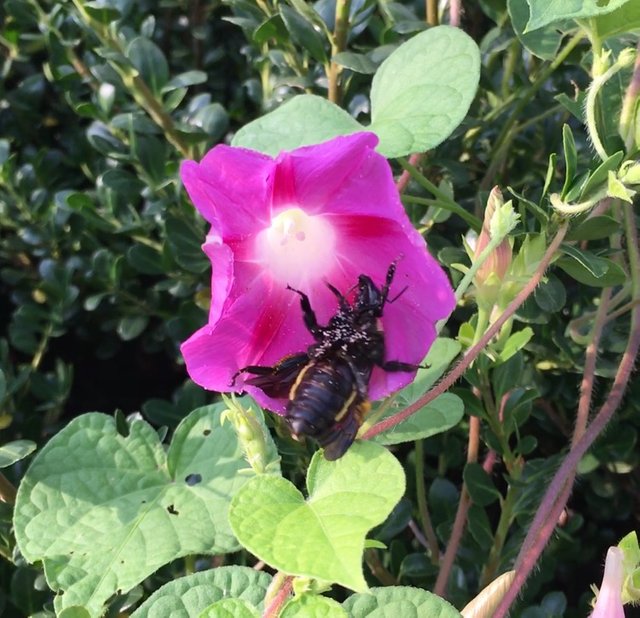 ---
He was not simply just backing out of the flower, he was flinging himself backwards in an epic barrel roll move to achieve a position and distance from the flower to once again use his wings for flight.
---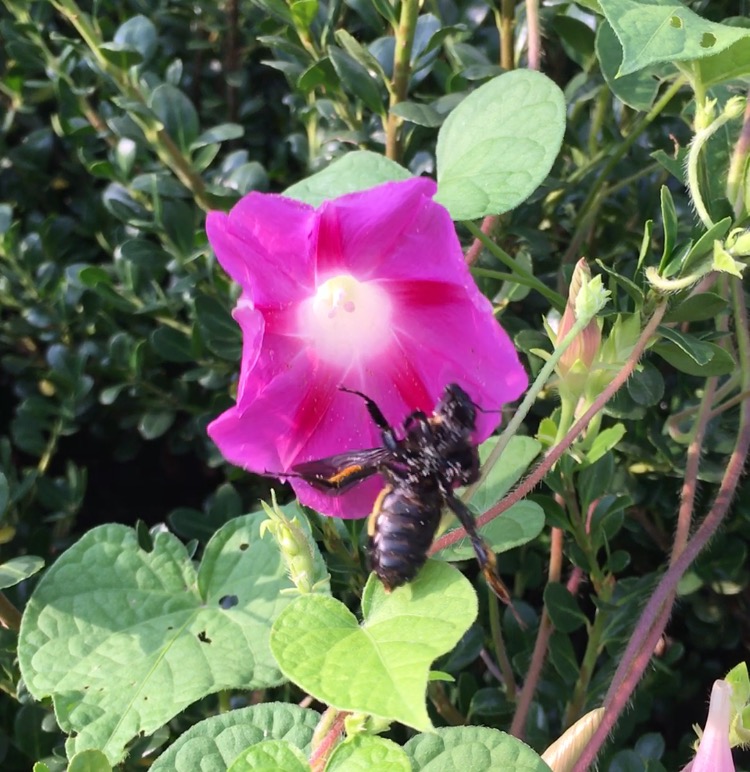 ---
Now that is trusting yourself! Go little bumbler!
---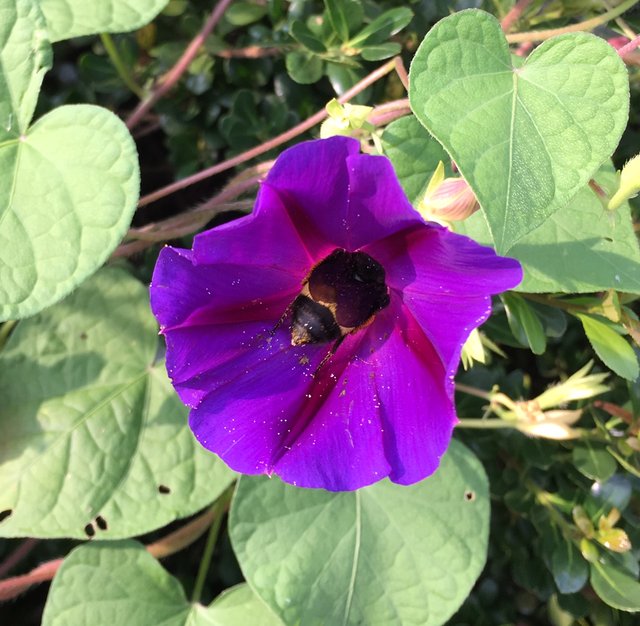 ---
Another bee bum shot cause who could get enough of that little bumbler tush!
---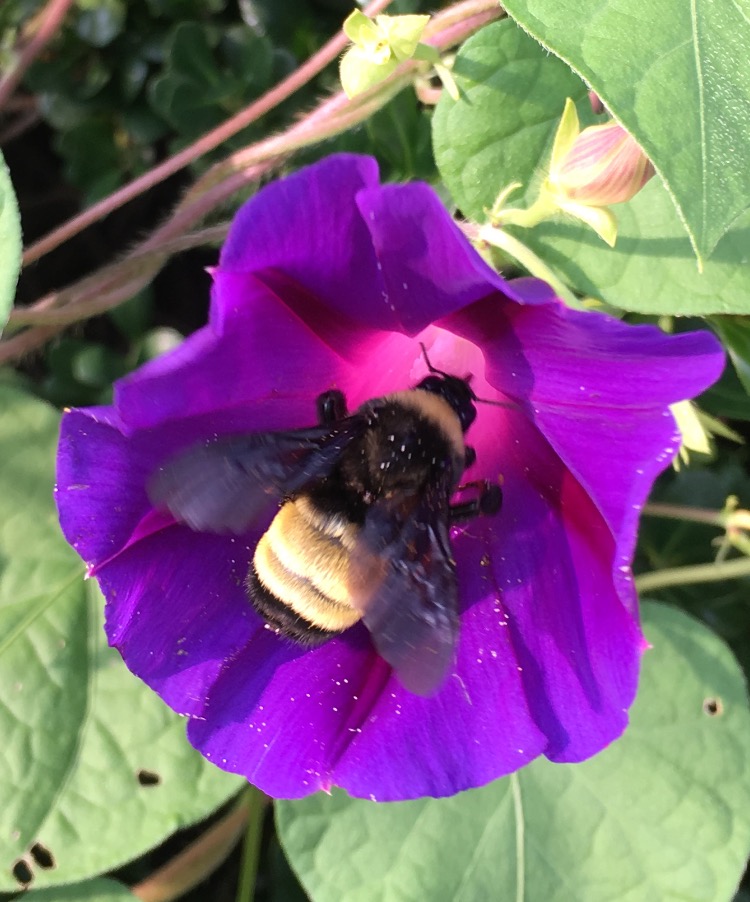 ---
Bumble,
Bumble, how I adore
Your bumble
Rumble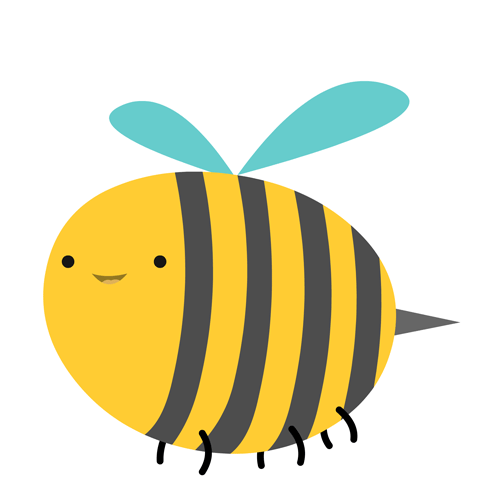 ---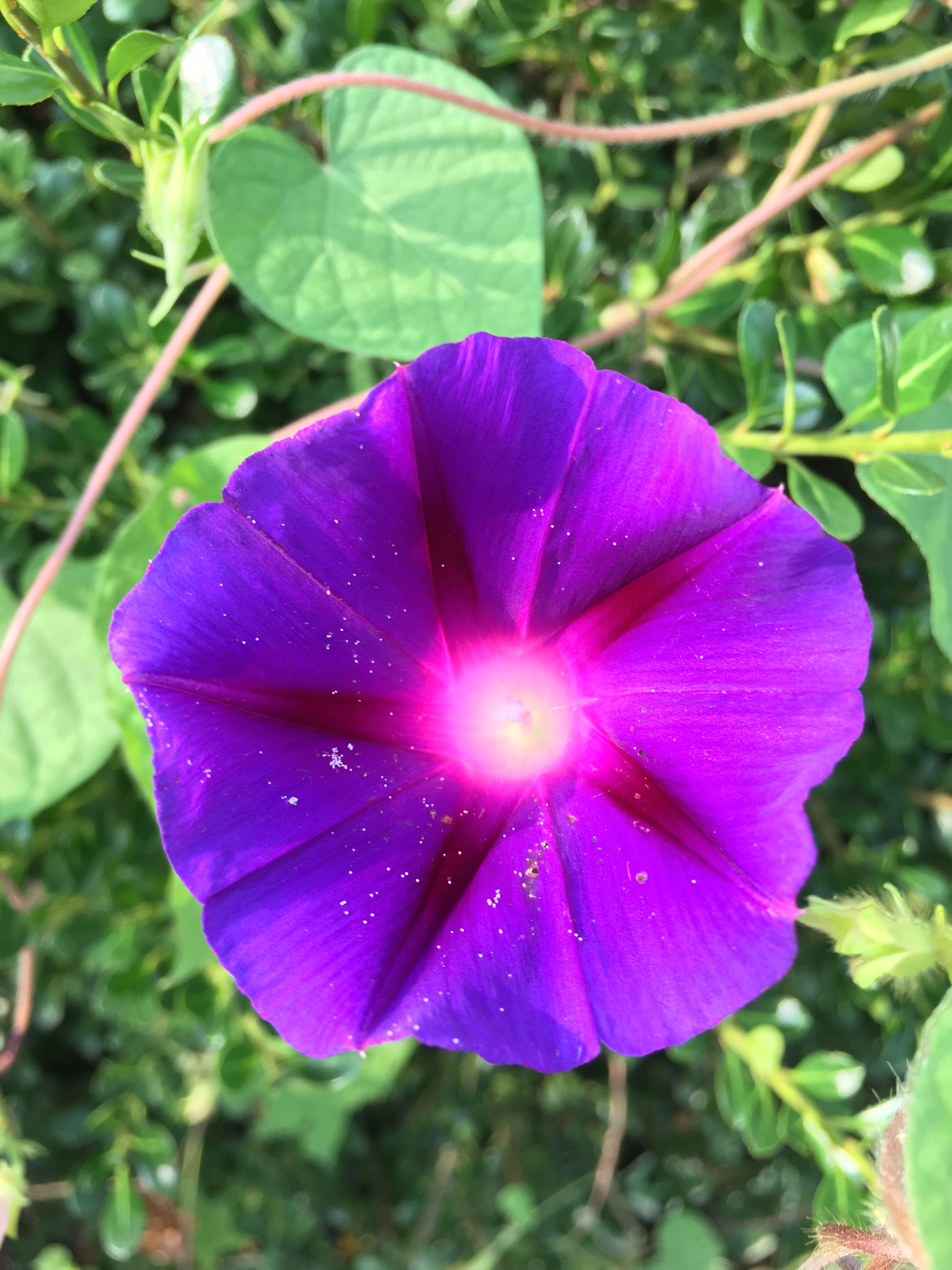 ---
Until we meet again may your day be bright and beautiful, bloom on!
---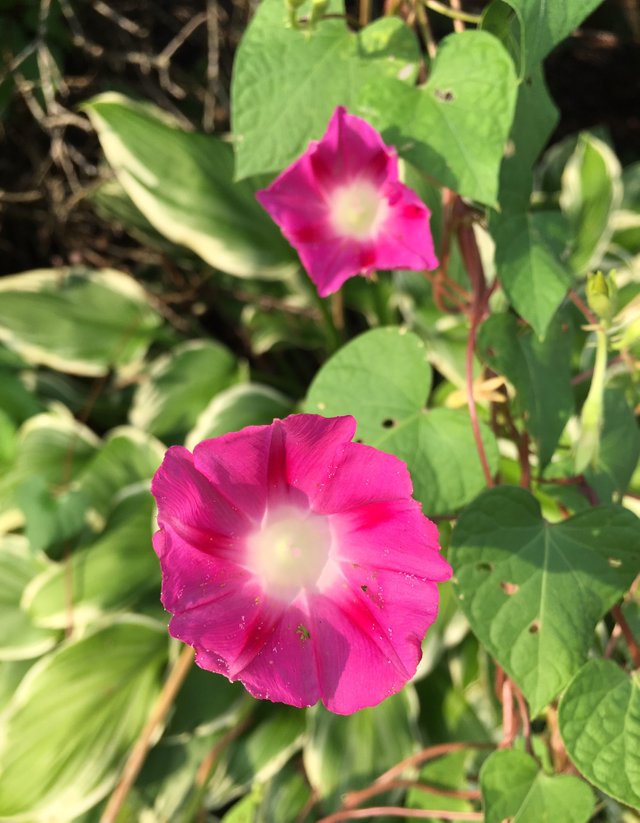 ---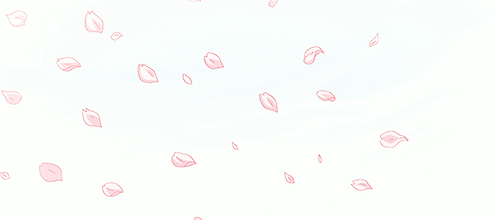 Thank you for beary much for Following, Upvoting & Resteeming !