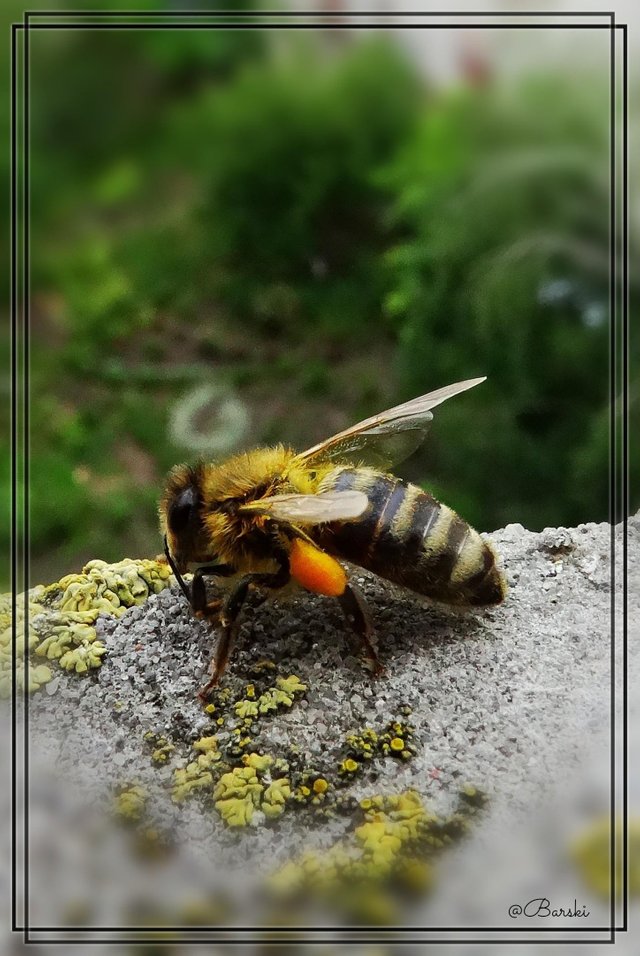 A few days ago, heavy rain poured. It was sunny, but, unexpectedly, dark clouds fell. It rained with hail.
I saw a bee that was fleeing from the rain on my balcony. She did not have time to return to the hive with her prey.
You see that her legs, very heavily covered with pollen, are a very valuable cargo for bees and beekeepers. The bee did a good job, but she needed to dry well.
I was able to take some photographs from close range. The bee was calm, she did not see danger in me.
When the rain stopped, the bee flew away.
Photos taken with a Samsung Galaxy S4 phone-camera.
Author @barski
Ukraine