At a time when everyone is already sleeping peacefully, someone continues to keep an alert watch on the night, guarding our sleep.
Night and silence, sunflowers await the coming of tomorrow, only the faded light of the moon illuminates the dirt road, which cuts the field into two parts and leads us beyond the horizon.
The black shadow, noiselessly, hovers above our head. She sees everything, hears everything, knows everything.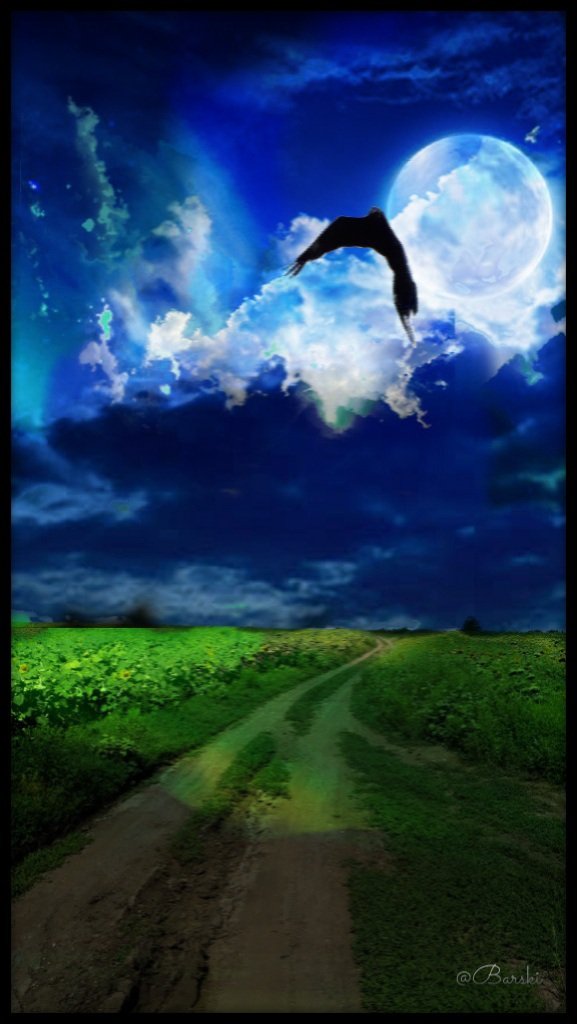 Such an action-packed motive came from a photograph of a field with sunflowers, and an unpromising photograph that I took from my balcony, on it, we see a flying raven.
I had to plunge it all into the atmosphere of the night.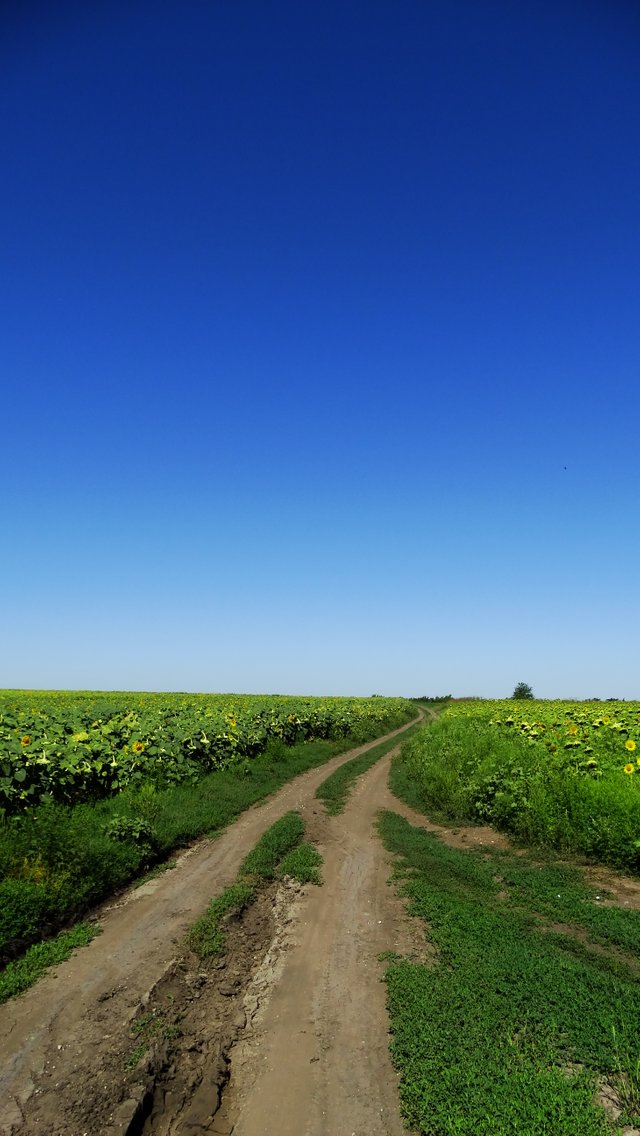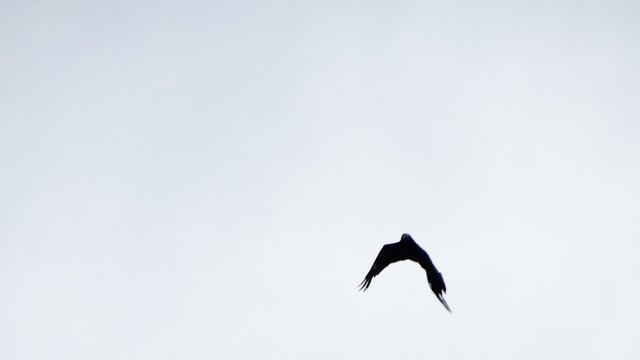 Photos taken with a Sony Cyber-shot DSC-HX300 camera
I edited a photo in the program Photo-Director, which I also installed on my smartphone.
Author @barski
Ukraine