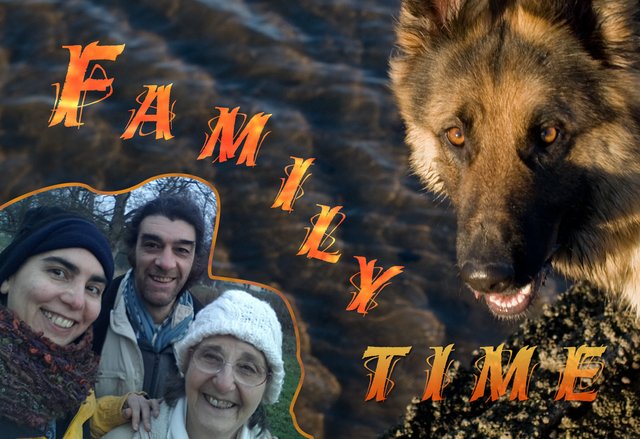 My sister came to Edinburgh from Rome for the third year in succession, each visit coming in the final quarter of the year.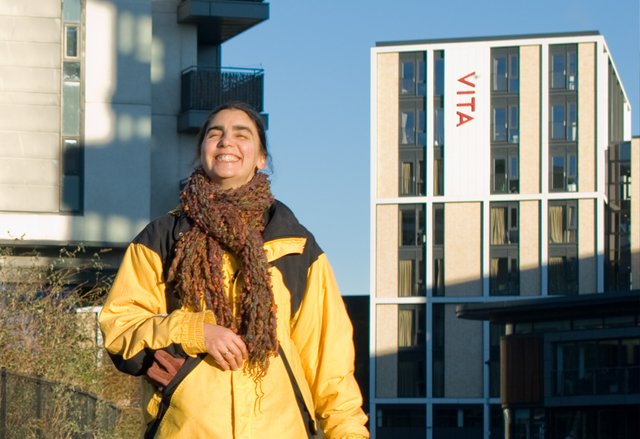 Mum lives here too and this year the sun shone in golden droplets.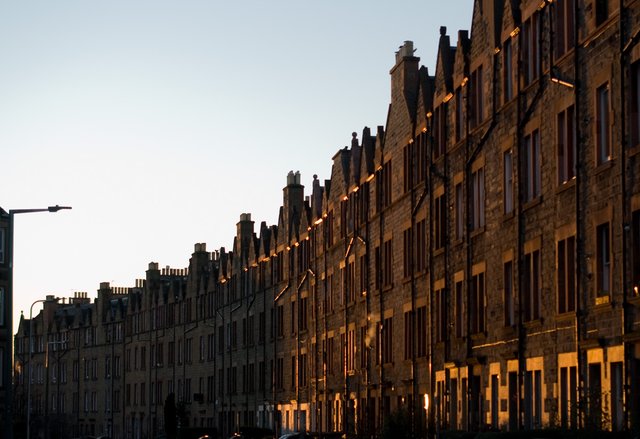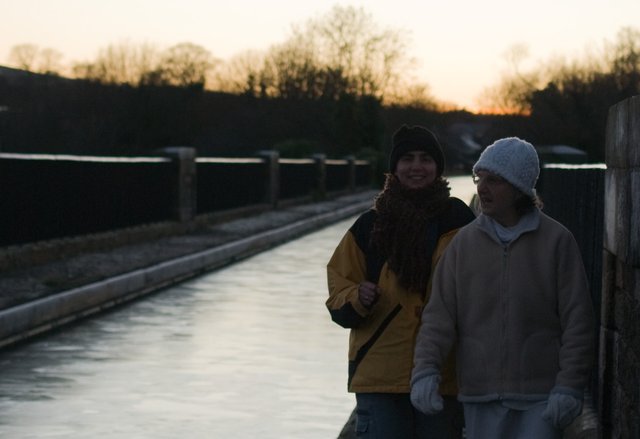 In previous years we went away to stay in rural Scotland for a few days. This time we went on a day-trip to see Aunt B, mum's sister. Aunt B lives and works in a place with old walled gardens, and lives in a cottage which is more than 400 years old. It is a 2 hour drive North of Edinburgh.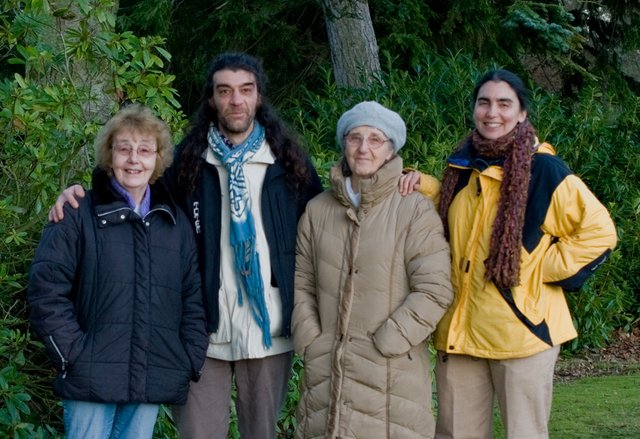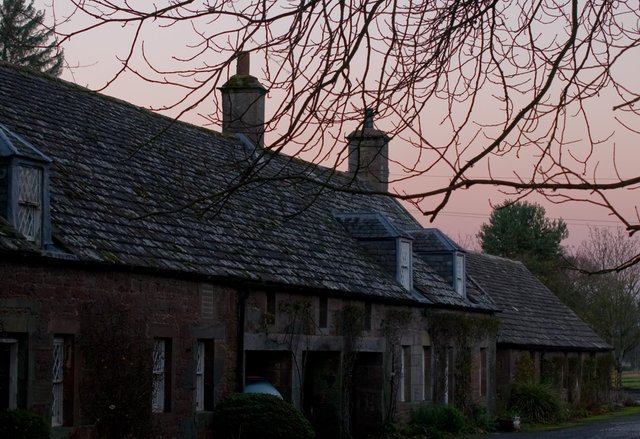 Cassy the cat posed rather charmingly in Aunt B's garden; under the hedge - her hunting spot.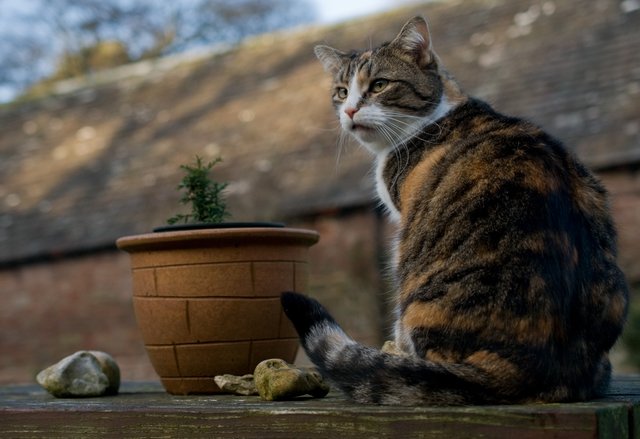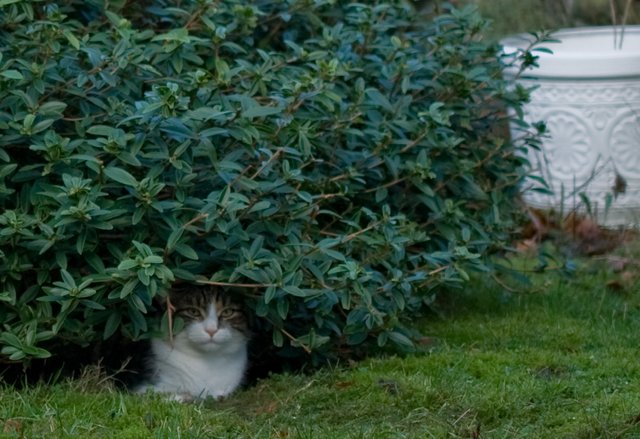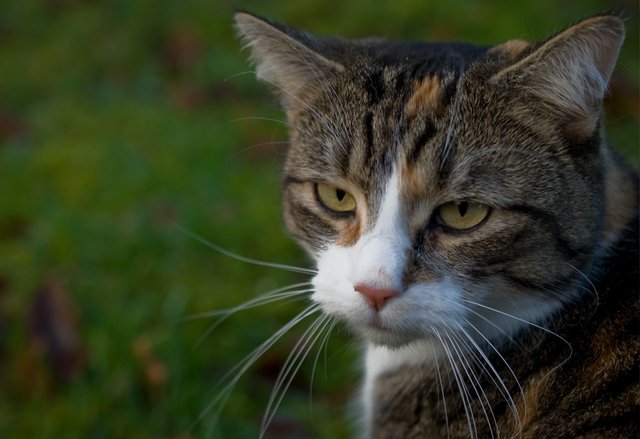 We said hello to a tree which is even older than the cottage! Then the mists rolled in across the meadows and over the little loch. We returned to Edinburgh.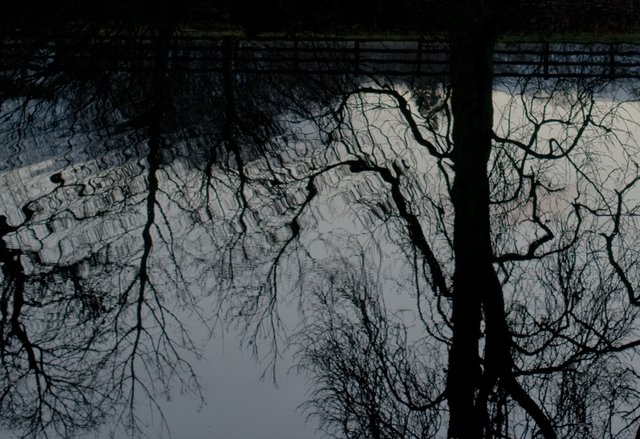 My sister, who is @tigerrkg, had seen Crammond Island from the plane on the way in.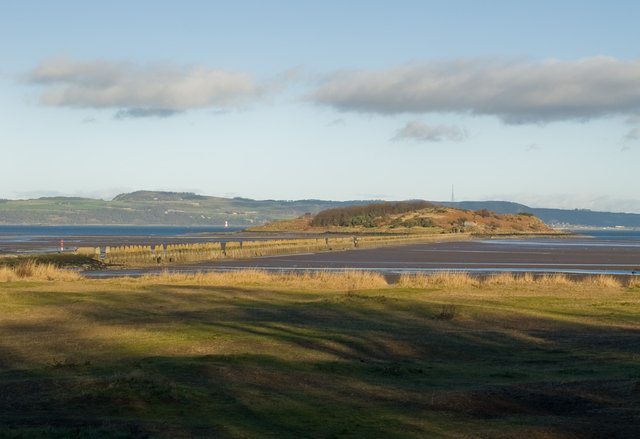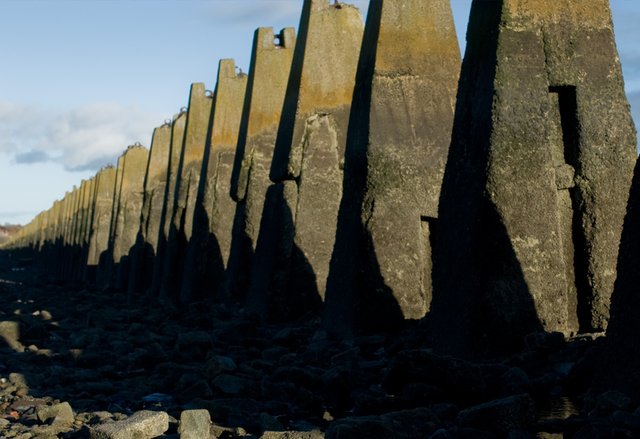 She, Mum and I walked over the causeway, approximately 1km long.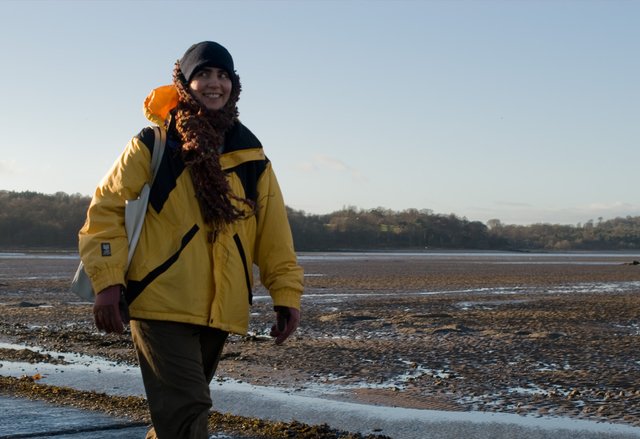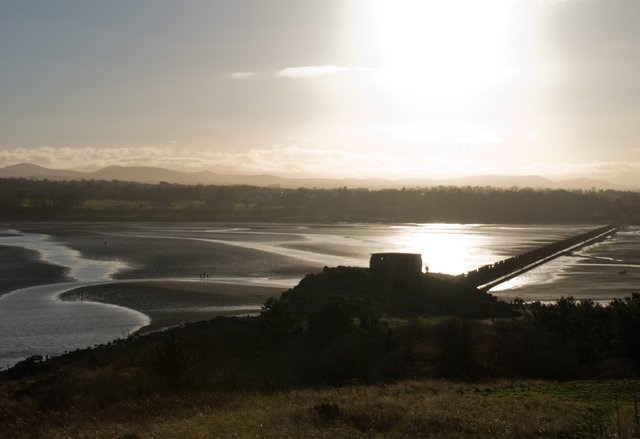 We had arranged to meet up with Shanti and the DJ (her Human). Mum kept a look out for them with the Forth Bridges in the background.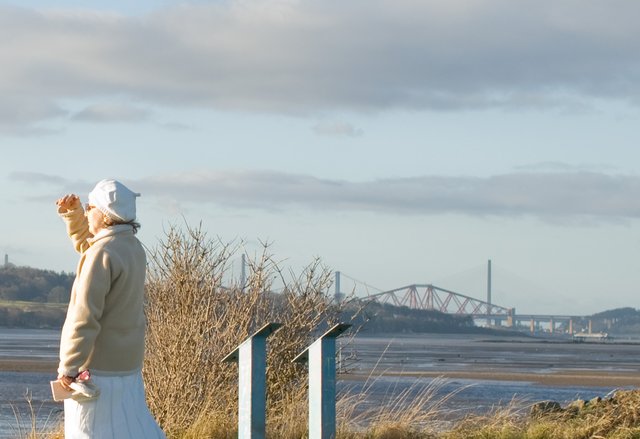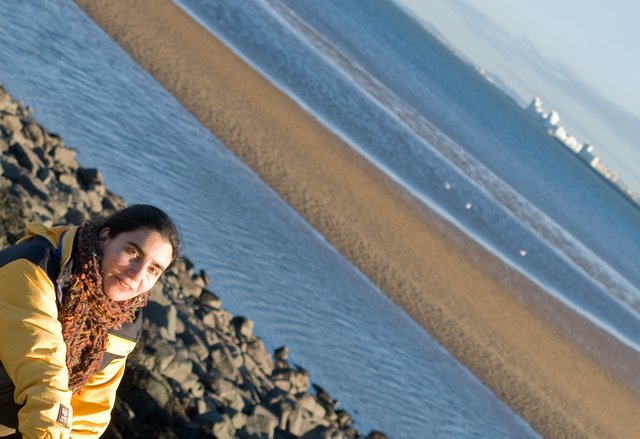 The DJ is a dogwalker by trade and when he appeared, he had Shanti, Ben the Nut and bouncy wee curly tailed Tango with him. Because of his nutty tendencies to go a-wandering, Ben was on the lead most of the time and kept a rather long face.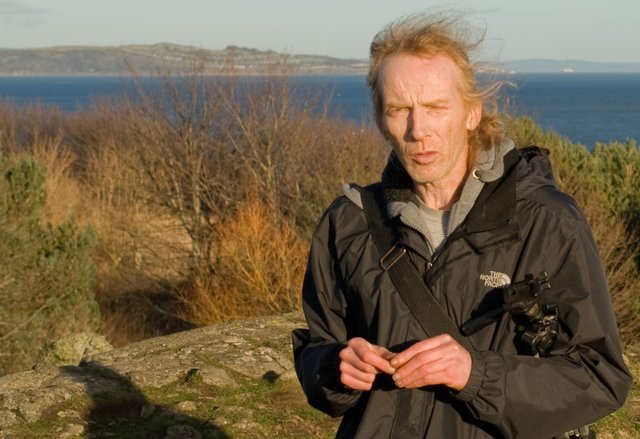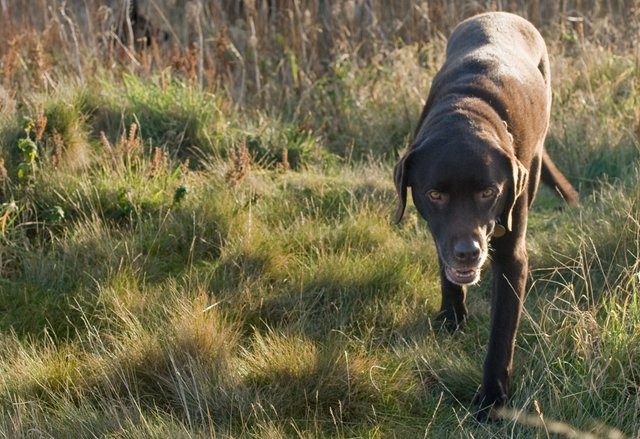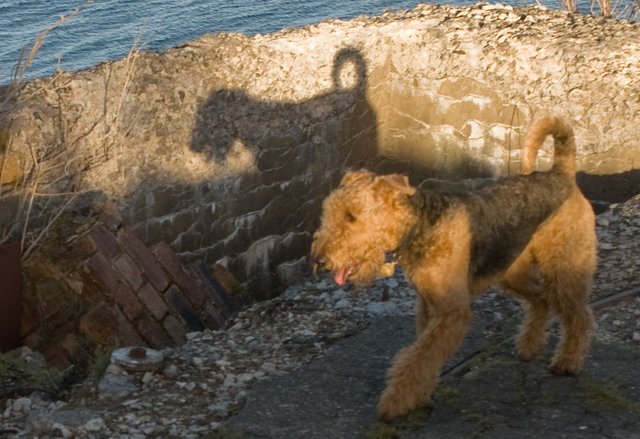 The tide comes in over the causeway, rising over 2 meters and making it impossible to walk back if stranded. Made me think of coming over in the summer and camping with bonfire.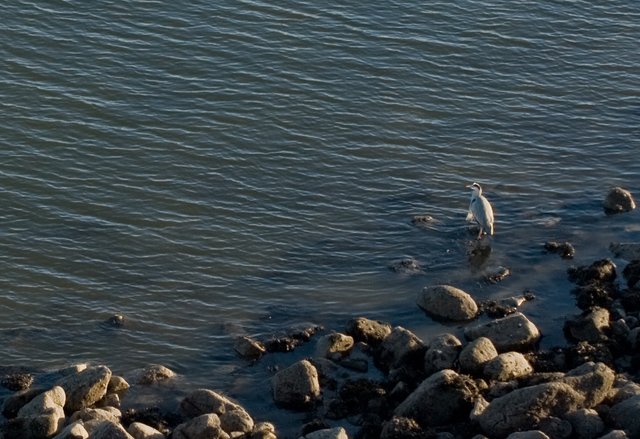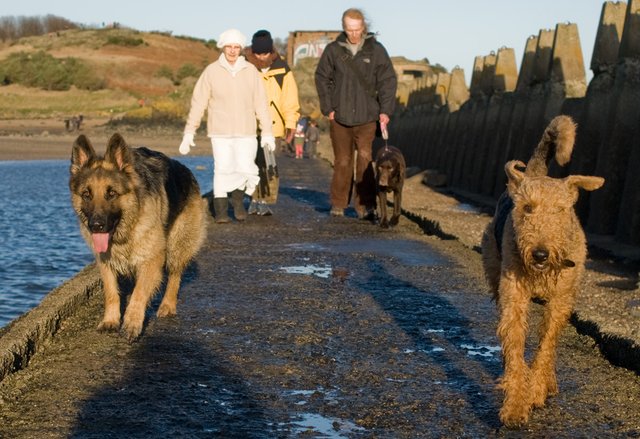 On the way back Shanti and Tango chased a remote-controlled car across the sands. I couldn't distance focus for laughing, especially when Shanti had a collision with it and came galloping back to us in delighted mock alarm. Tango bounced around on all fours and then streaked across the ribbed sand.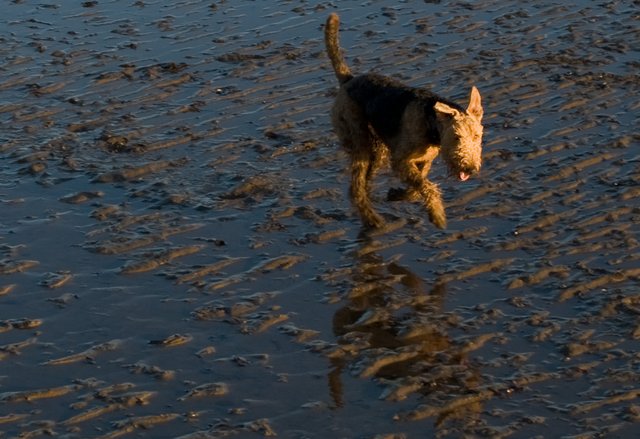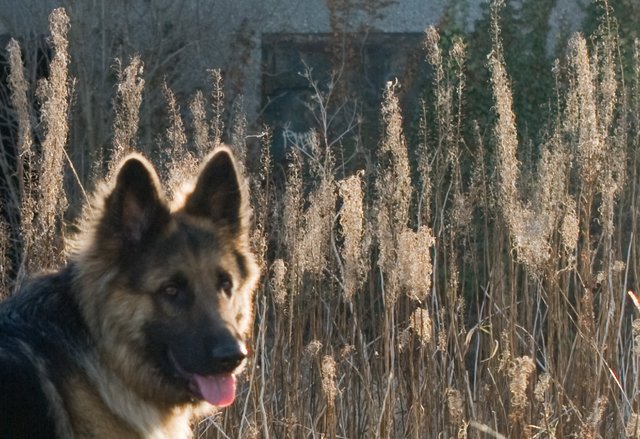 @tigerrkg stayed from 22-29 Dec. I was working on the 25th and 26th and she was with mum. The three of us managed to spend some excellent quality time together, discussing and broaching subjects that have long lain dormant and humming in the background. Past and Present came together in a conceptual and energetic union of sorts and there were deep, satisfying sounds of individual and anscenstral machinery and programming starting to shift and upgrade itself. @tigerrkg also had a little get-to-know-you swim around the Steemniverse and published her first post, Morning Creations.
It was great to see you behn, and a very beneficial visit all round. Welcome to the blockchain 🔆!