Dear friends stemians...
how is it supposed to be tonight, may be in good health and continue to work in steemit ...
tonight I would like to share a little story about embarrassed daughter flower plants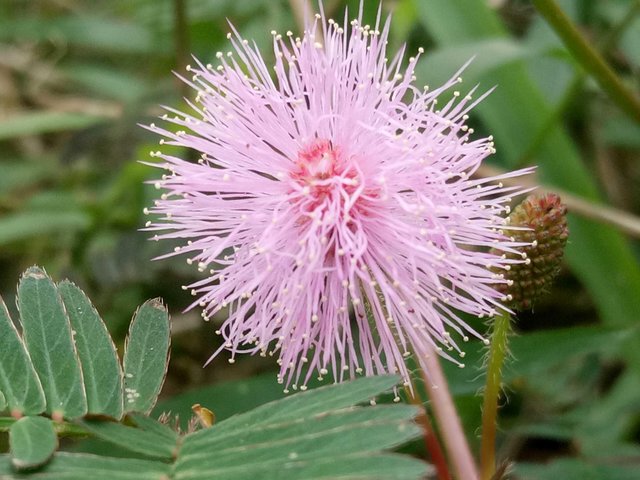 You must know this one plant, a plant whose leaves will be closed if we touch it.
Yaa ,,, this is a shame princess plant, where mixing us childrens, we really like to touch it by itself, it is very magical.
And this is the flower, pretty is not ,,,,,
This flower has its trademark stems that stand and leaves are small toothed small.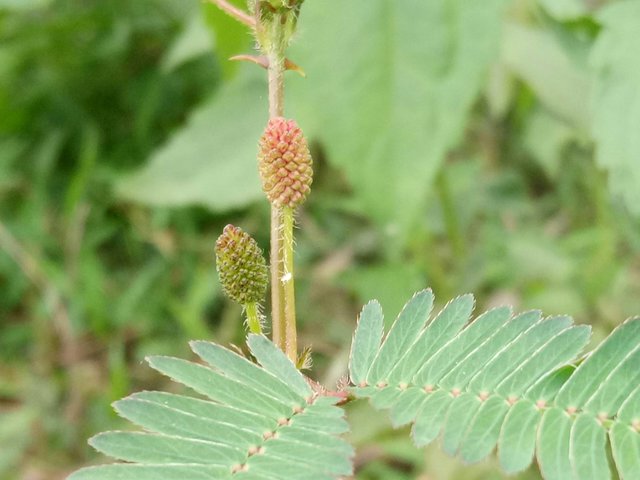 This plant is called the daughter of shame because she is very sensitive to stimulation, and this is considered as shy.
This plant will also close its leaves if the sun sets and will reopen it at sunrise.
This plant originated from Brazil, South America, because the climate there with in Indonesia is not much different, therefore thrives in Indonesia.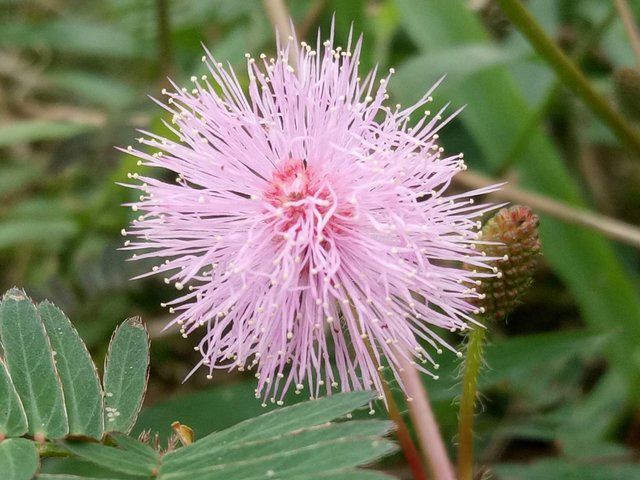 Why are the leaves in our compilation touch?
Because this plant wants to protect from the enemy's attack, because he will make his leaves will look and look like wilted, no one wants to eat can not because it is withered.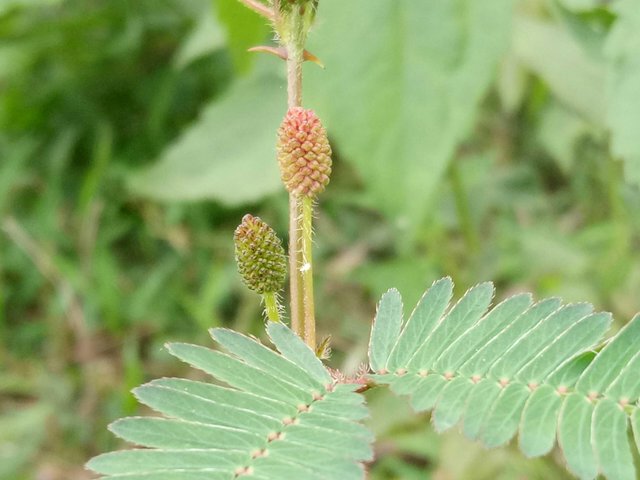 There is a story about this embarrassed daughter plant. It is said that the embarrassment of the embarrassed daughter's plant comes from a very beautiful princess, Princess Kaniawati her name. Princess Kaniawati's beauty spread all over the country. Because of this, many young men came to propose, including Prince Jaka Amparan, son of King Maheshari of the Pasirmaya Kingdom. But unfortunately, the princess has excessive shyness. Everyone wants to plant him, he immediately avoids it. The boys went home disappointed. Unlike Prince Jaka Amparan, he tried to strategize to be able to see the form of the princess. For the sake of Princess Kaniawatiadan makes the prince mesmerized. In the midst of ketpanaannya, without realizing he bersiling with the princess. Princess Kaniawati was startled and she screamed. A moment later, the flesh slumped and fell unconscious. So a little story of the life of the people The Origin of the Name of this Mecca Princess.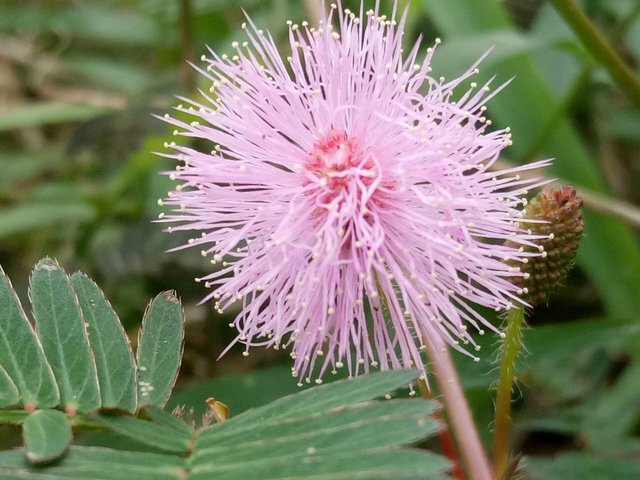 thank you for reading my blog. I hope you like. best regards @baniang89