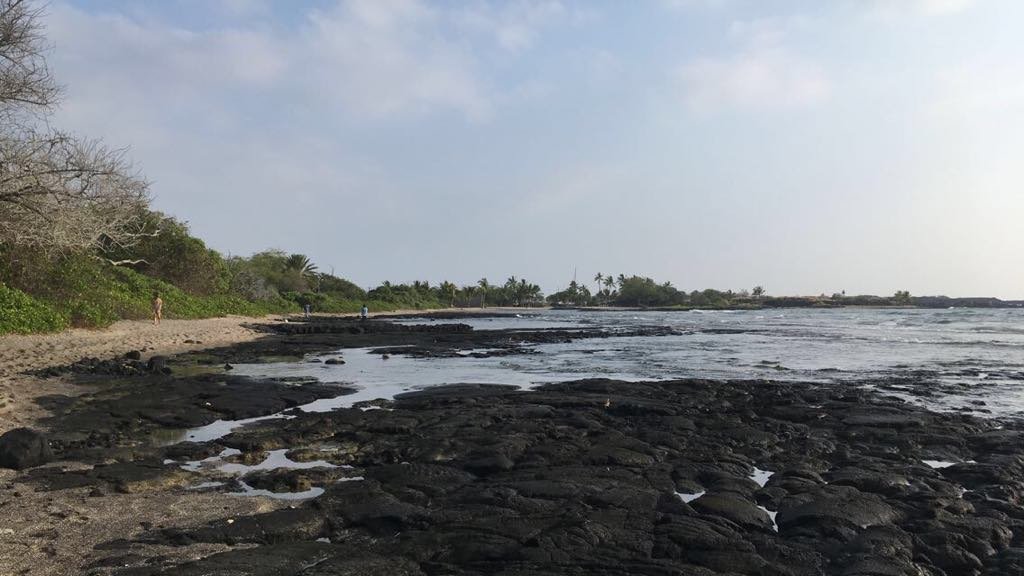 ---
Are you ready for round 2 of this sequel here w/ us this travelers journal as we walk to the edge of Hawaii's beautiful landscape!
Here we find ourselves on the total opposite side of the Harbor (this is a HUGEEEEE beach) well...coast I should say because the sand is as you can see not very abundant!
The Big Island has SO much to offer. Did you know it is the ONLY place in the world to have 4 out of 5 climate groups all within 4,o29 sq miles?! "From dry, coastal, desert strand to some of the wettest spots on earth, to hot humid tropical lushness to stark, barren, snow-capped mountains, our big island offers an astonishing array of climates." HAha. Such an amazing Island.
Too bad the VOG gets in the way of the mountains! What is Vog? Well is SMOG like in california but caused by the volcano, thus Volcanic SMOG. aka VOG!
Thank you for tuning in to this episode of Travelers Journal with @bambam808 and @brandybb !
Please give @steemitoutdoors a follow as there are big things coming soon! <3 take care!
---