The Onam Sadhya meal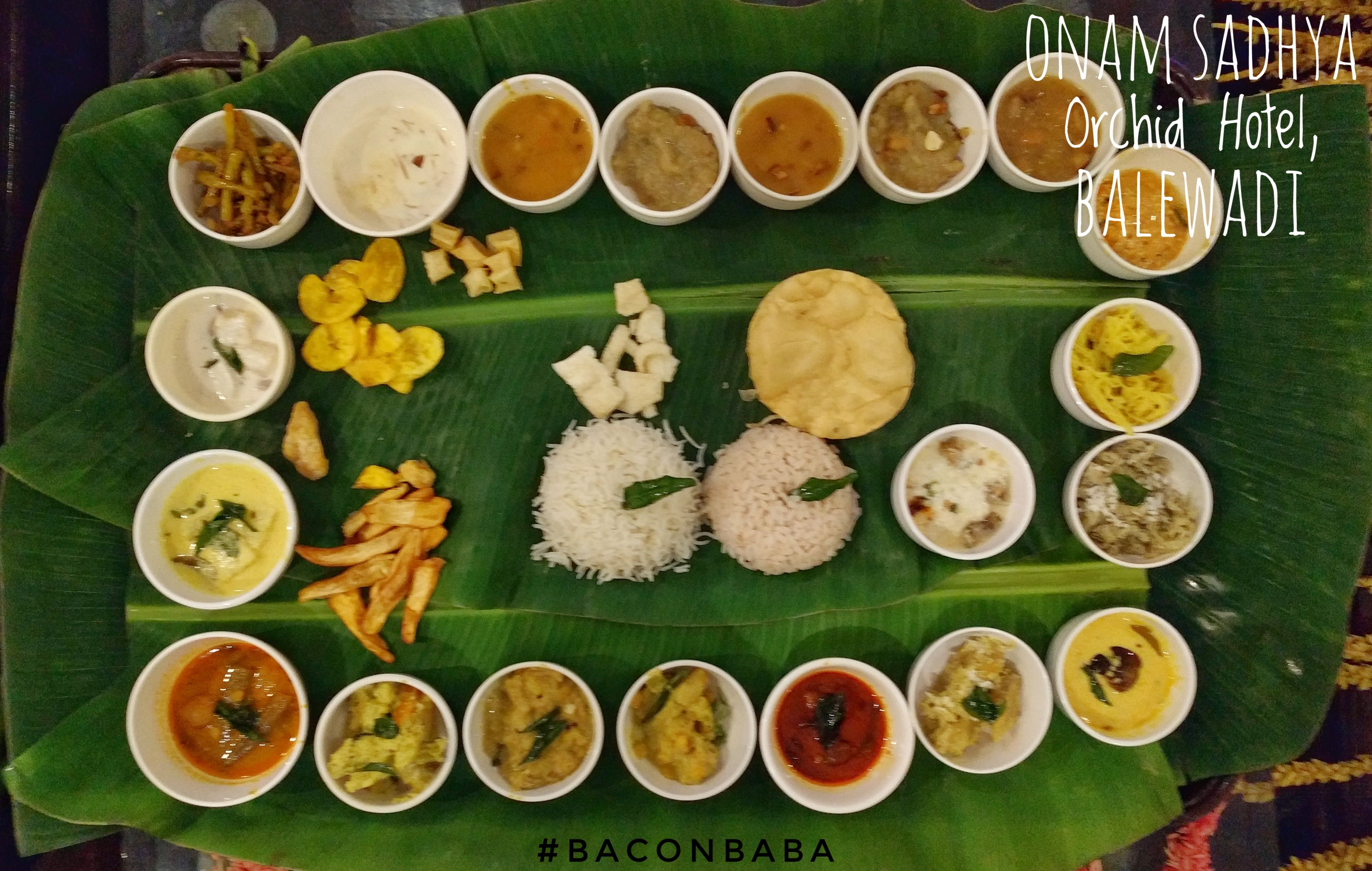 The Onam Sadhya meal at @orchidhotelpune
Sadhya is a variety of dishes traditionally served on a banana leaf in Kerala. Sadhya means banquet in Malayalam.
A traditional vegetarian banquet specially during the festival of Onam, Orchid hotel brings this lovely meal to Balewadi.
As the onam sadhya is meant to be a pure vegetarian meal, they do have a few non-veg dishes, but these are cooked in a separate kitchen, and served at the table on request.
I was invited as part of a bloggers table. The usual disclaimer applies.
--
@baconbaba
Foodie. Carnovire. Couch Potato.
Follow my food-ventures at @baconbaba!
--
Website: https://baconbaba.com
Instagram: https://instagram.com/baconbaba
Twitter: https://twitter.com/thebaconbaba
Facebook: https://facebook.com/thebaconbaba
Zomato: https://www.zomato.com/rahulthegreatest
--