A Beautiful Photograph Of Hyde Park
Still Very Chilly
I have been back out and about. I managed to take this beautiful picture with my camera. I love how vibrant the flowers are; they look astonishing, in my opinion. I hope you enjoy it!
This is a beautiful photograph of Hyde Park. Hopefully this photograph will warm up your day as it has been freezing in the UK as of recently.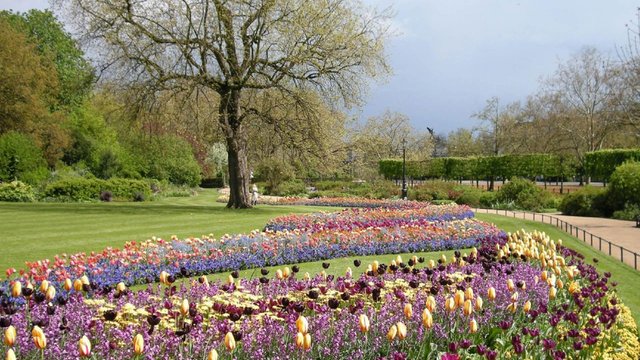 If you have any feedback, that would be greatly appreciated!
--~--
My name is Joel, and I'm 18 years old, and I live in London, England. I am interested in computer science, and like any other 18 year old, I'm glued to my computer. It brings me joy when you have a tool as great as the internet to use to connect with millions over the world. Learning about new cultures and traditions.