Chattanooga's Tennessee Aquarium: Part 3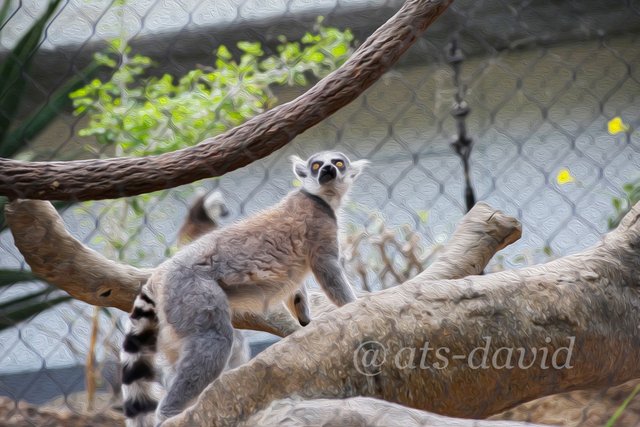 After my wife and I exited the excellent reptilian exhibits, we found ourselves in an unexpected exotic environment filled with excitement!
We had walked around the aquarium and met some seahorses and starfish in the first installment of the Tennessee Aquarium series. Then we watched giant river rats, swam with alligators, and found a turtle doing stand-up comedy in the second installment. Now it was time to check out the seasonal exhibits atop the Ocean Journey building. Only this time, our journey was going to take us into the world of some dry-land creatures.
This is what we saw...
---
We reached the top of the escalators and stepped into a warm and sunny world. I saw a small furry animal high on a ledge at the back of the first exhibit. It was some sort of small, dog-like thing.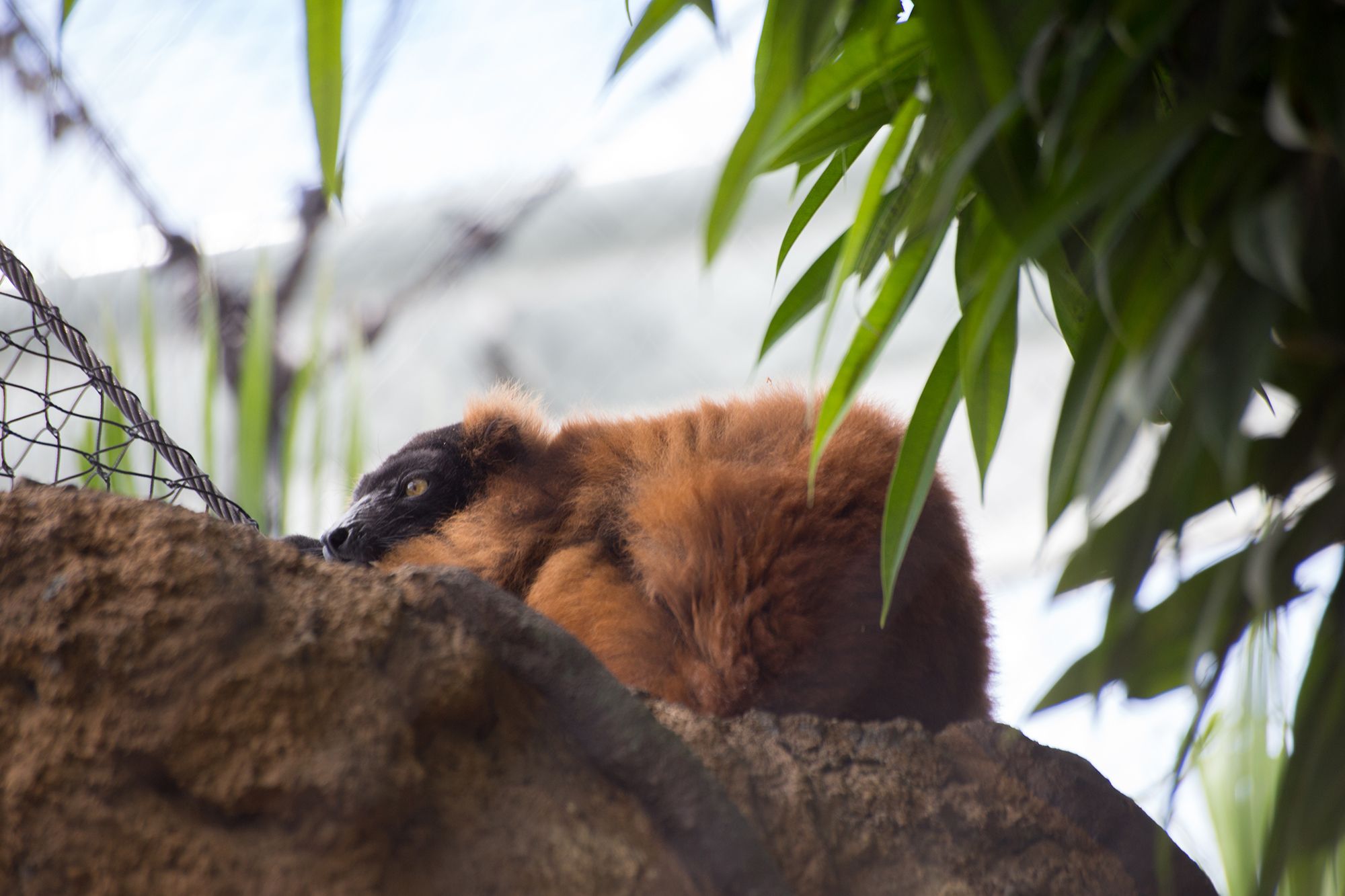 He spotted me and appeared to be saying something...
"Why don't you take a picture? It'll last longer."
It was a good suggestion. A little blurry, but it really captured the brief moment we had together.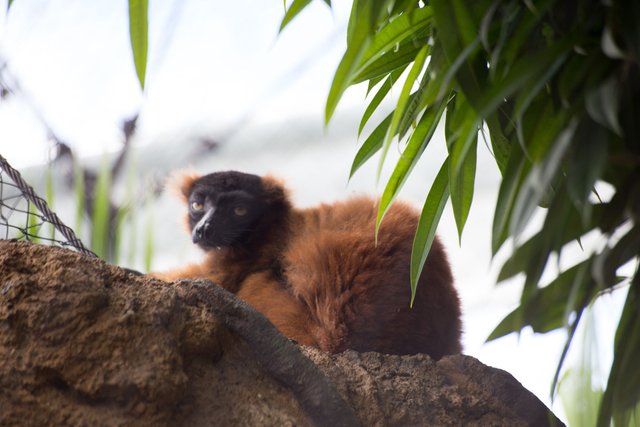 I already knew what these next animals were! They're stripe-tailed rock monkeys! I read an article about them in the National Geographic magazine back in the 80s. I retain knowledge very well.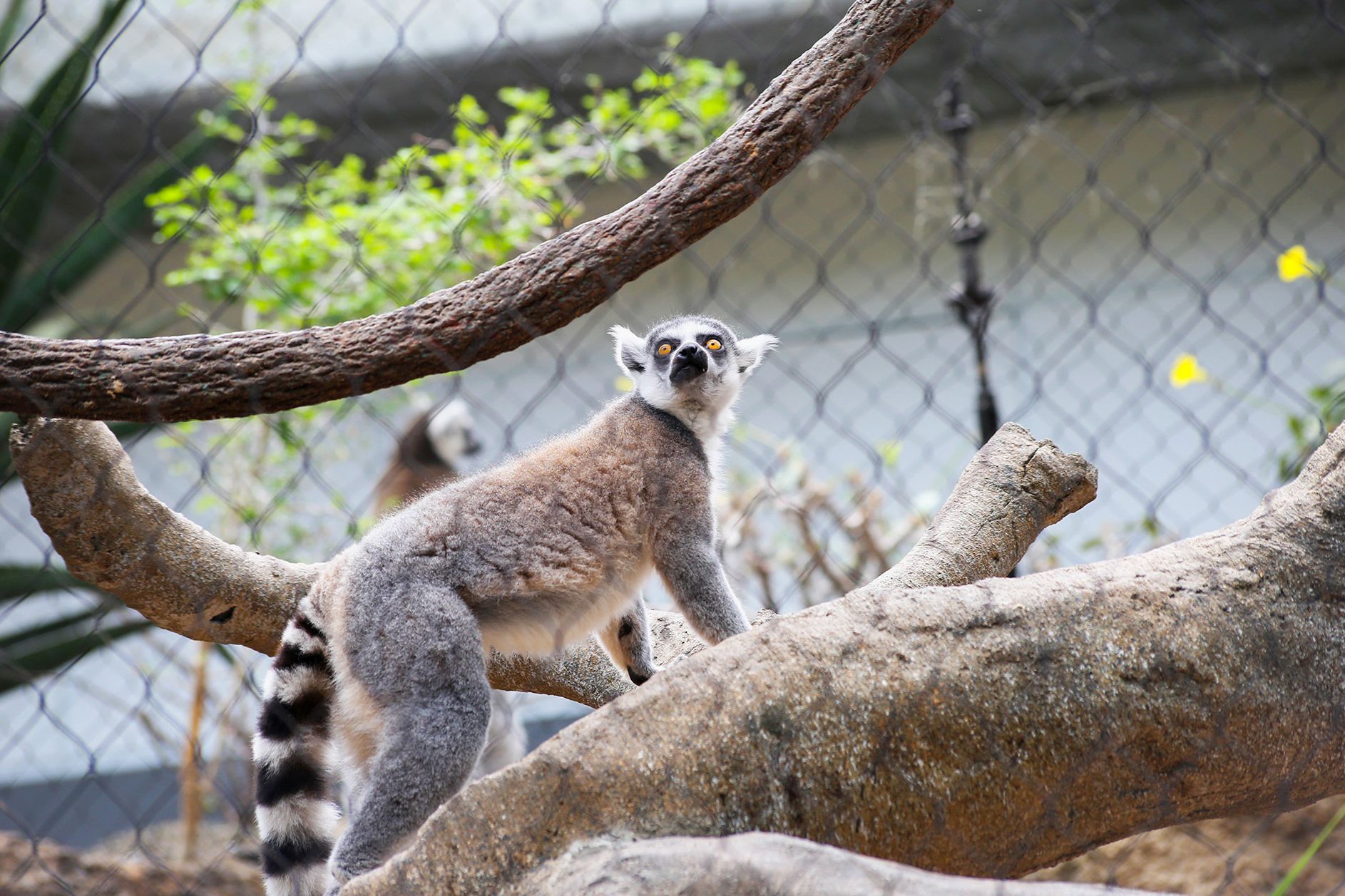 This one preferred sitting in a fake tree. He probably knew it wasn't real though.
"Hey, guys. Check out my tail!"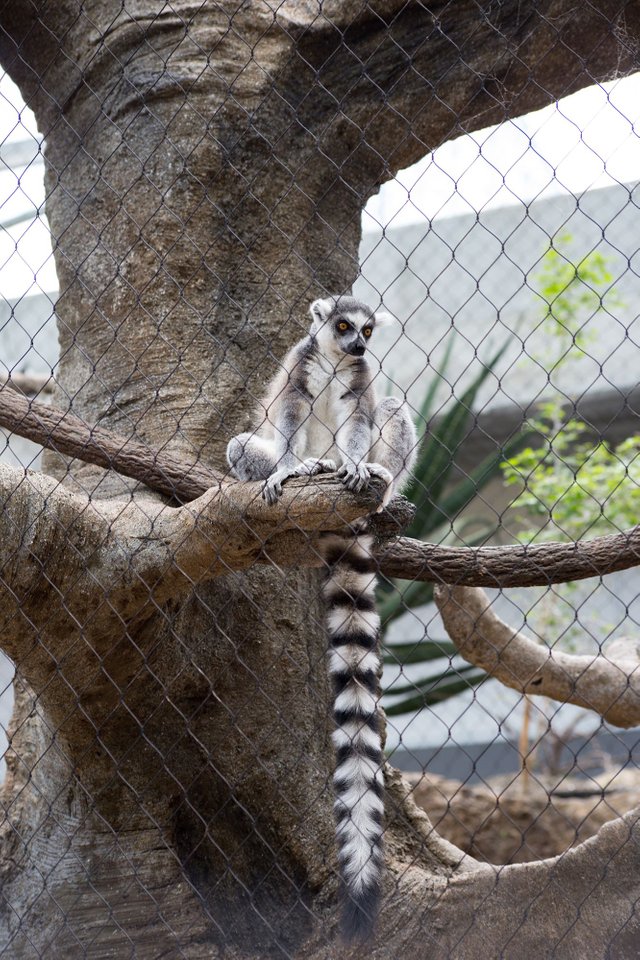 What do these guys see? Should I be worried?
Oh, great...now I'm worried.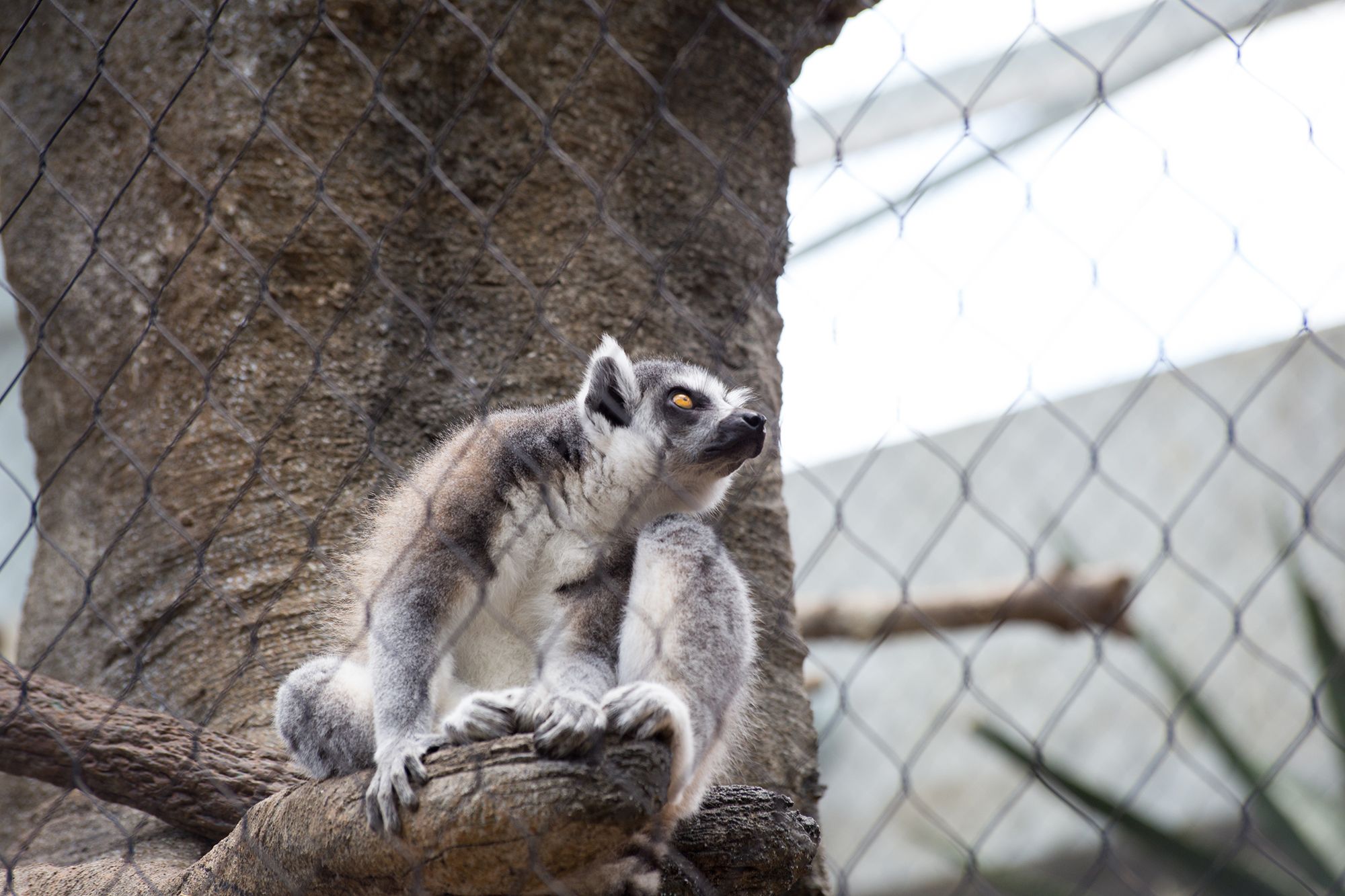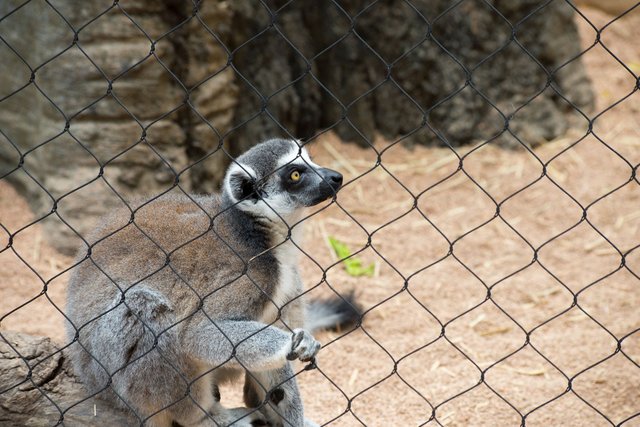 This guy really just wanted to eat. That's my kind of monkey right there.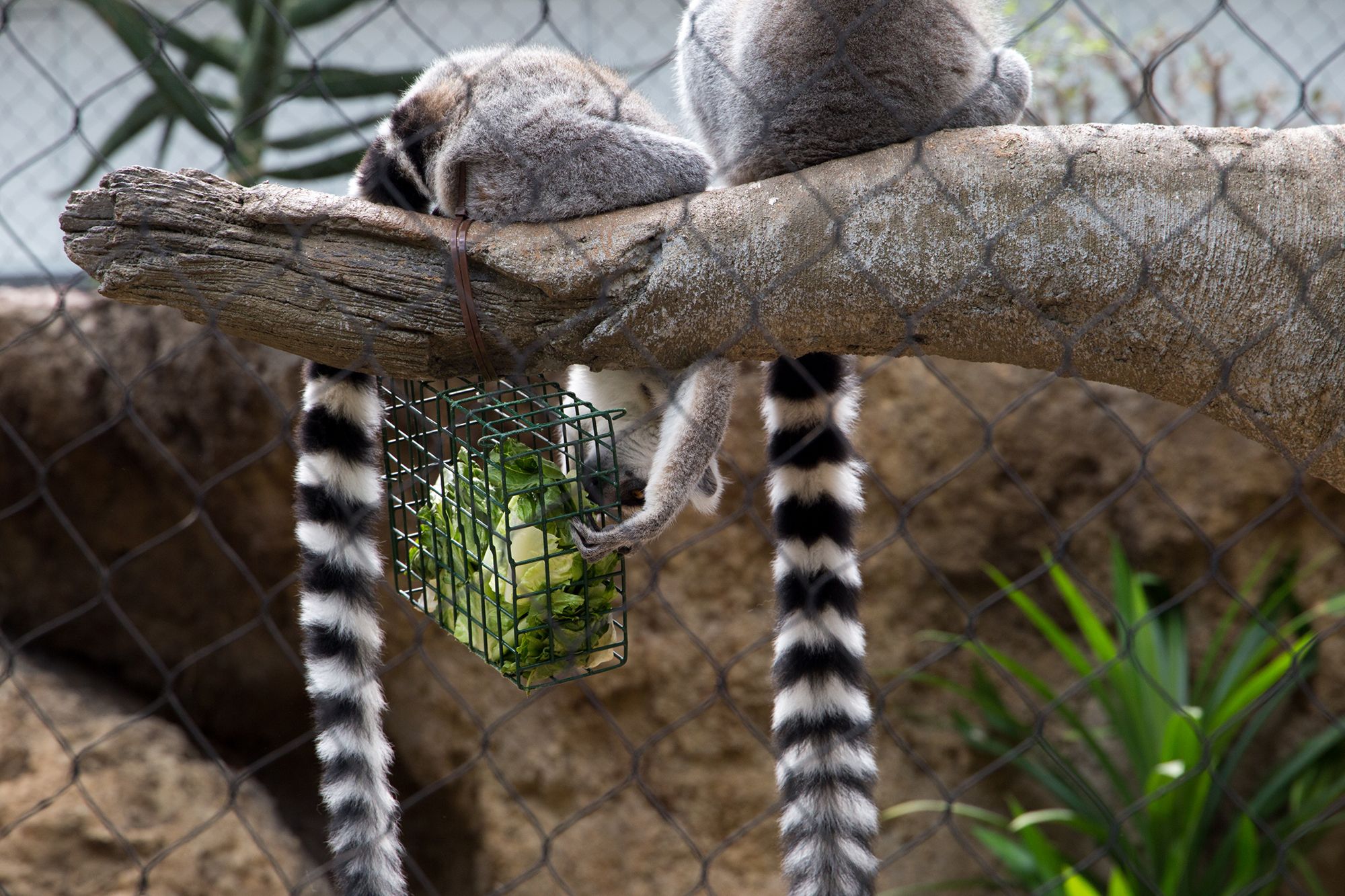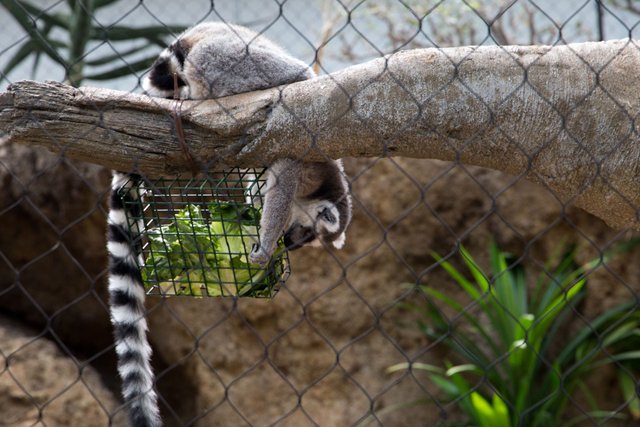 And this guy just wanted to play with the jugs. That's my kind of monkey right there.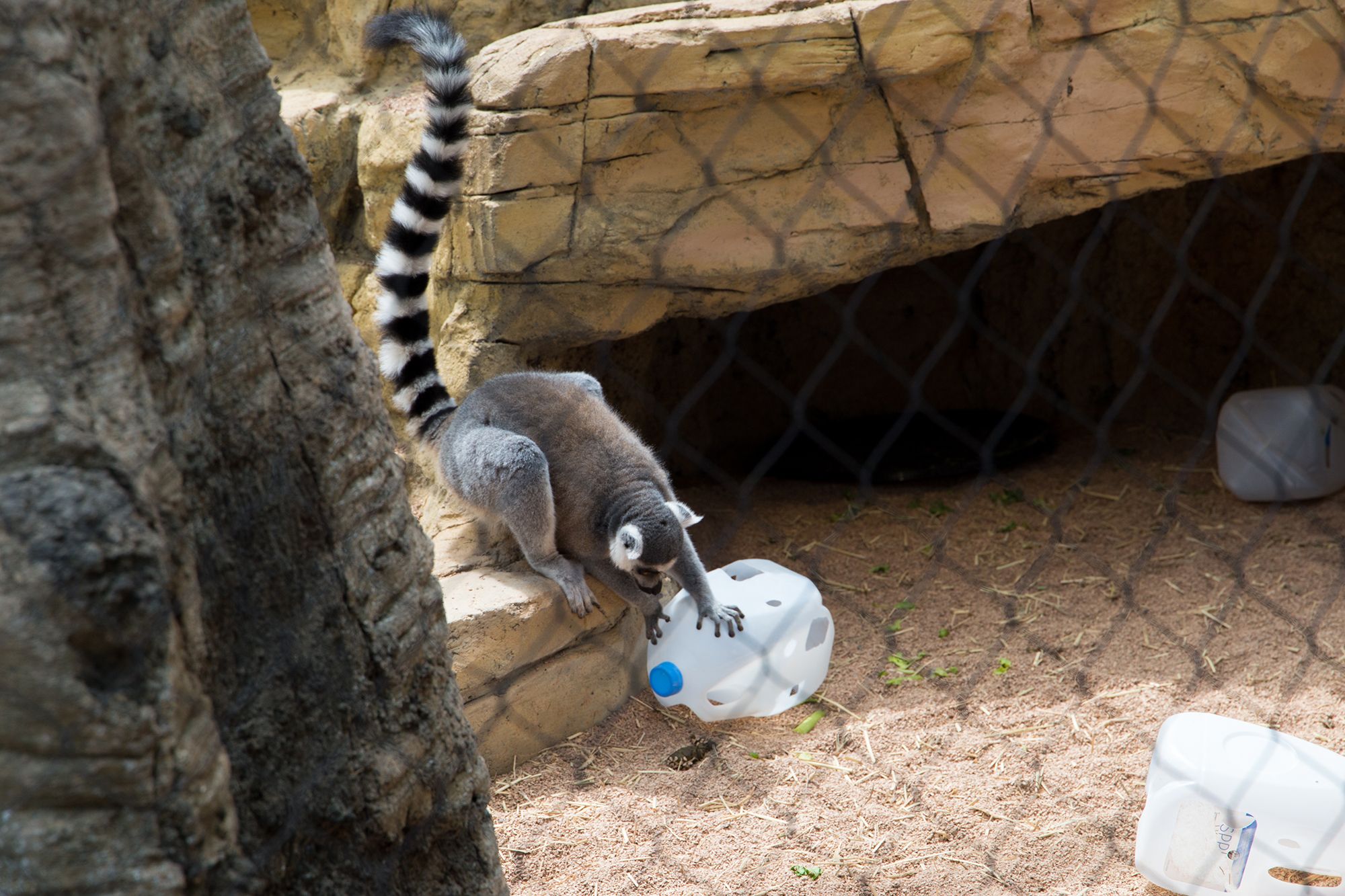 "Guys. For real. Check it out. My tail. Pretty cool, isn't it?... Right???... Guys???"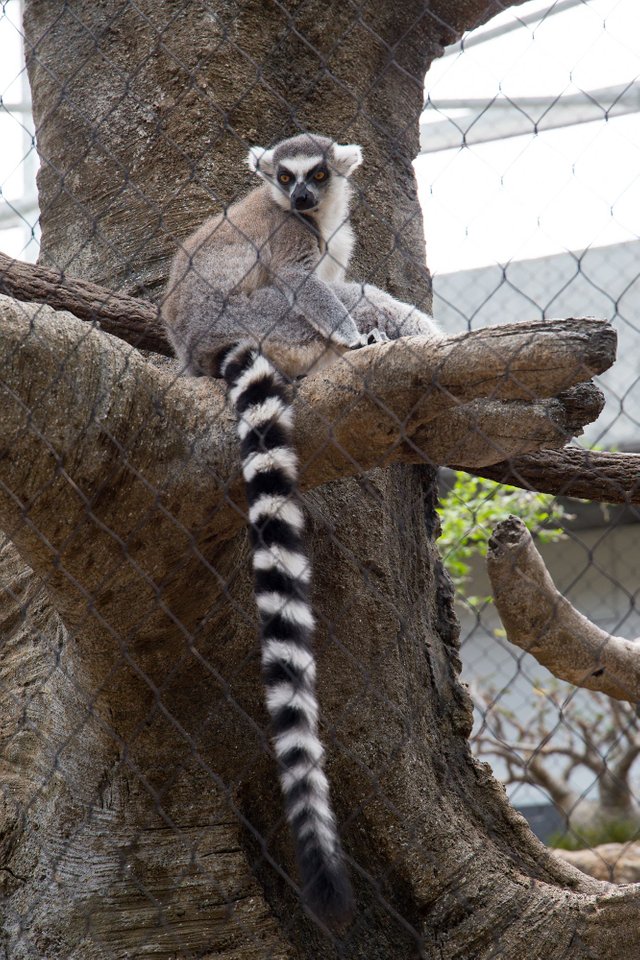 We moved on from the needy monkeys and entered an enchanted and quite humid forest of insects. But they were the good kind of insects...
Butterflies!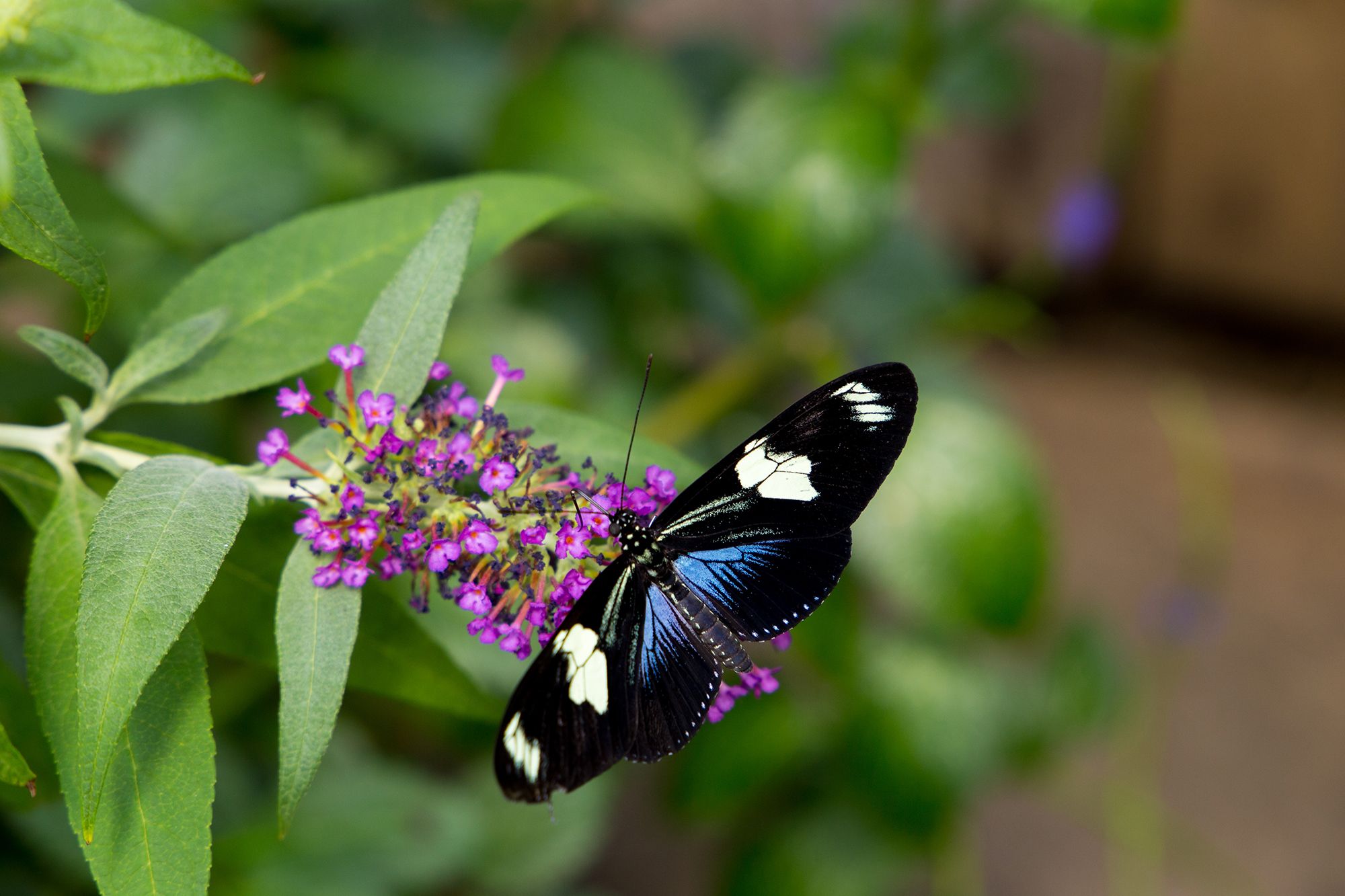 They were all shapes, colors and sizes, but the Indigos Giganticus were pretty hard to miss. And they also liked posing everywhere, which didn't hurt their chances of being photographed.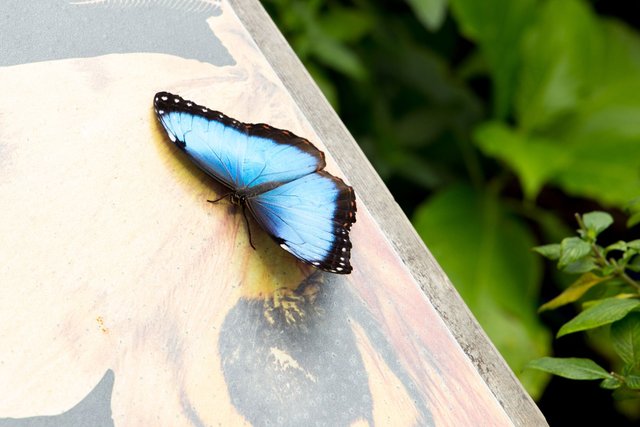 "Hey! Look! I'm on a sign! Take my picture!"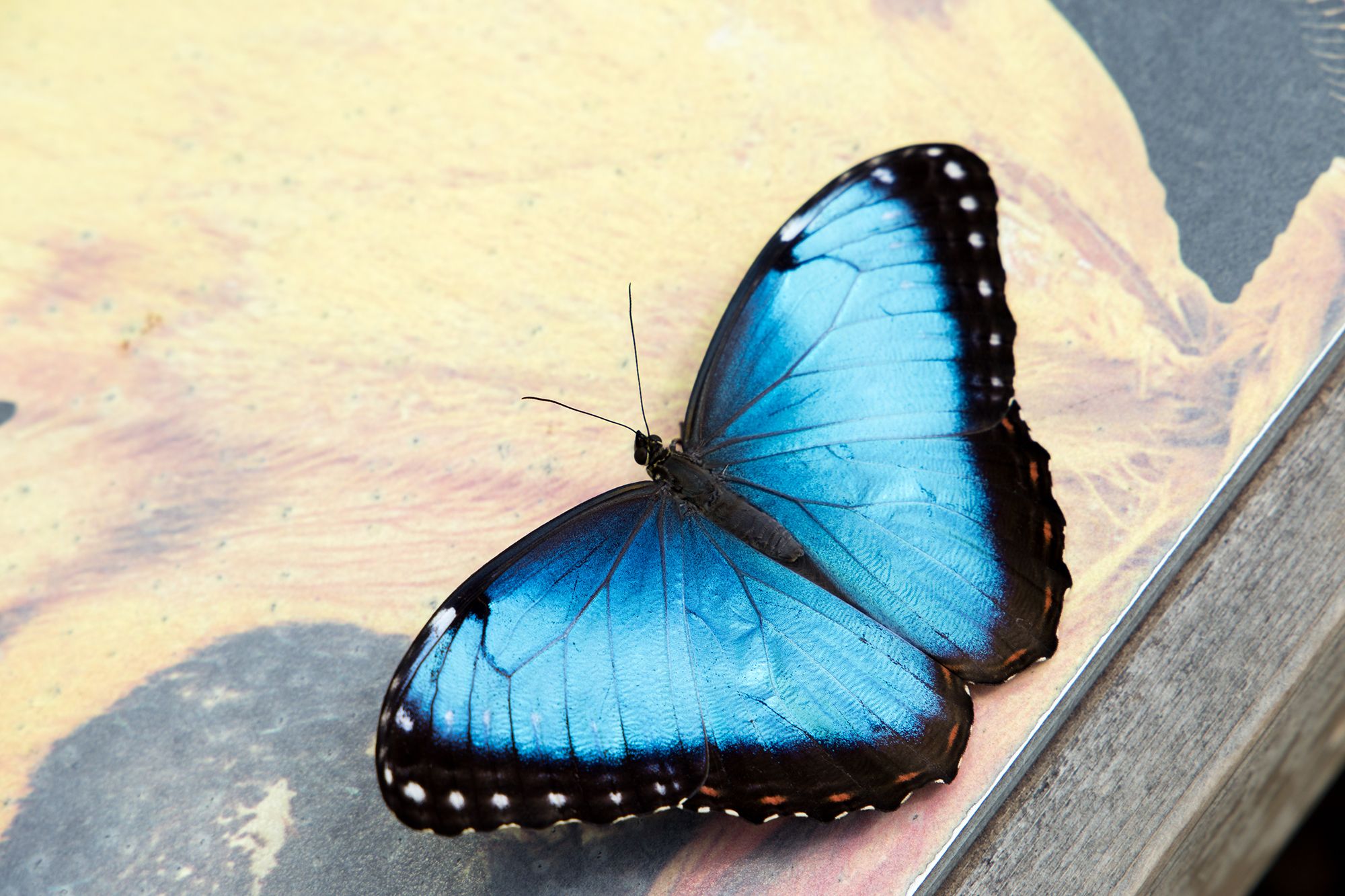 "Hey! Look! I'm on your camera bag! Take a picture!"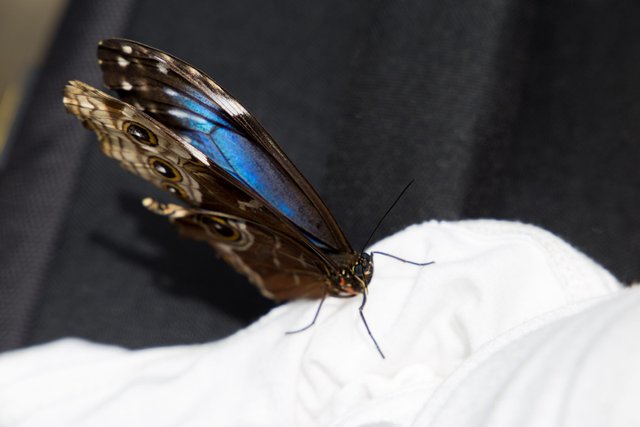 "Hey! Look! I'm on a picture of me! Look! It's me! Take a picture of me...ON ME!"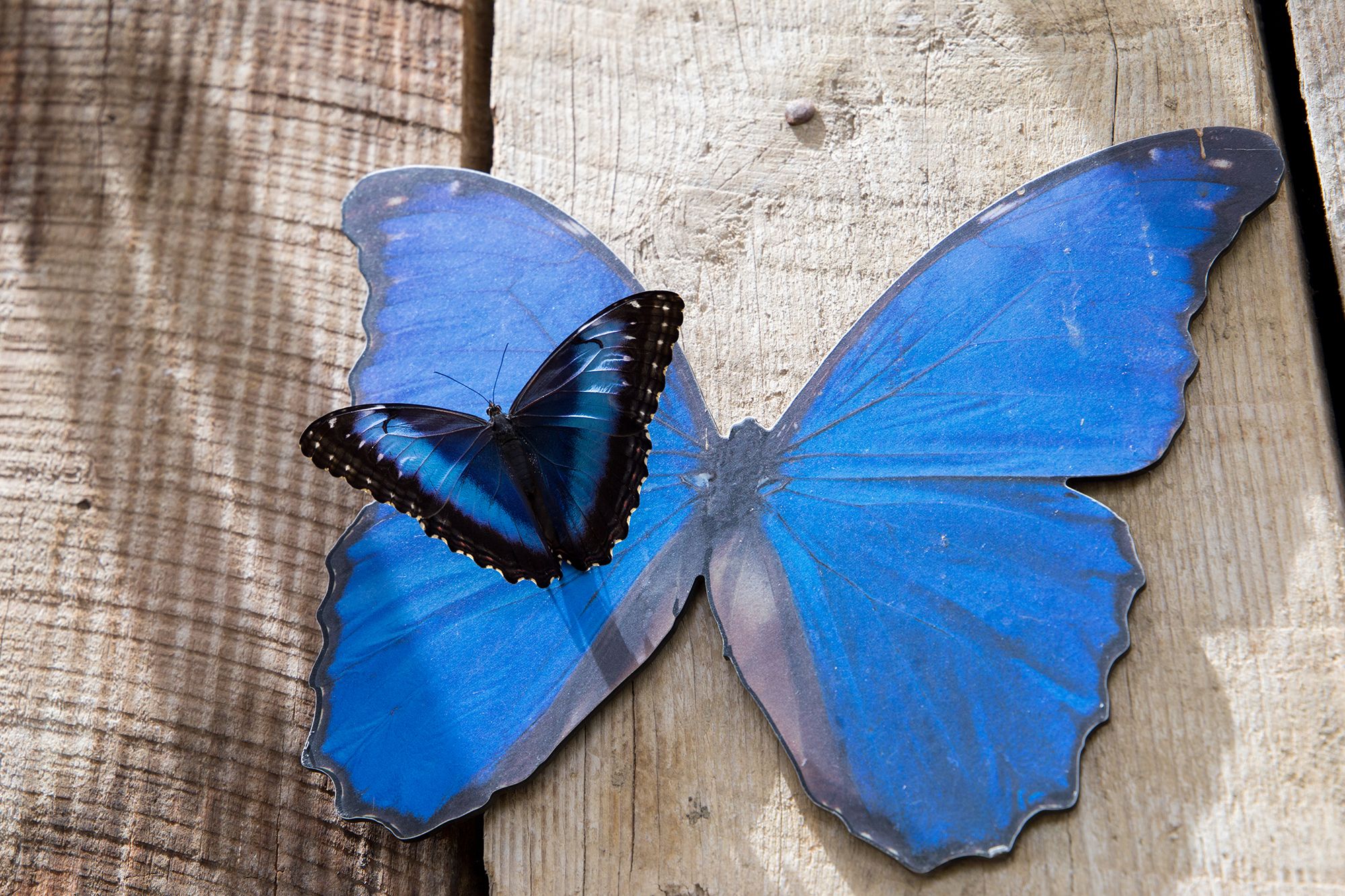 And here we have a butterfly on a wood hand rail.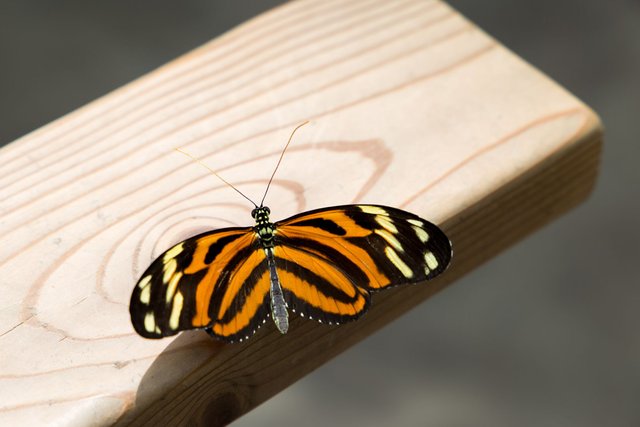 This butterfly is on a plant. It's an exotic plant. And an exotic butterfly. What a combo!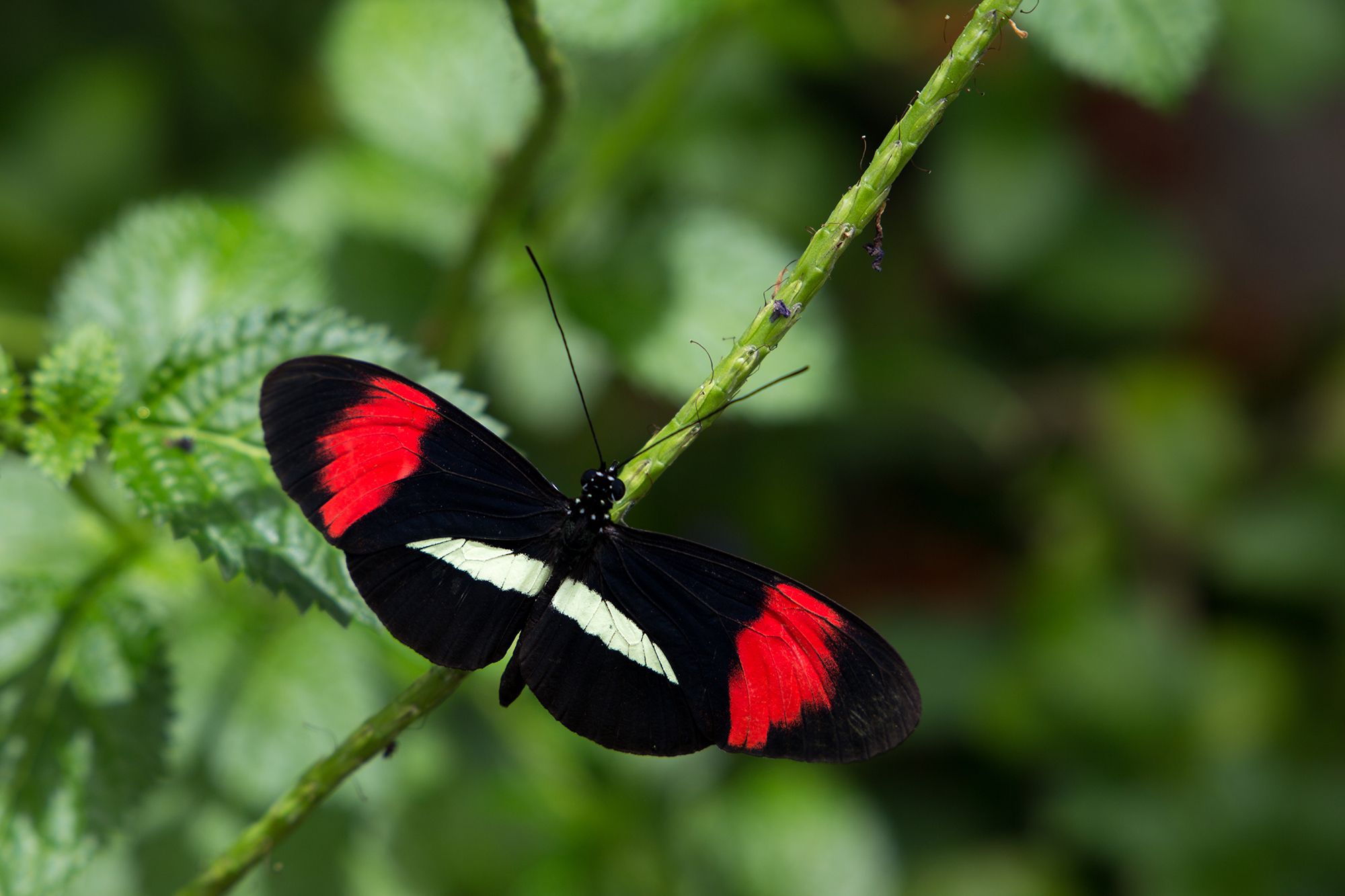 Here is an orange and black butterfly on green leaf.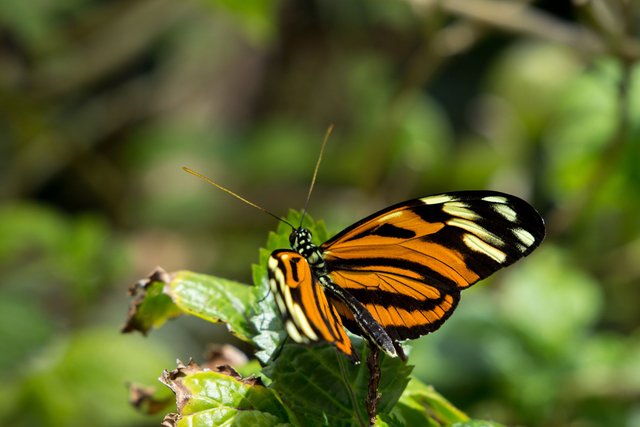 Orange and black butterfly on green leaf, Part Deux.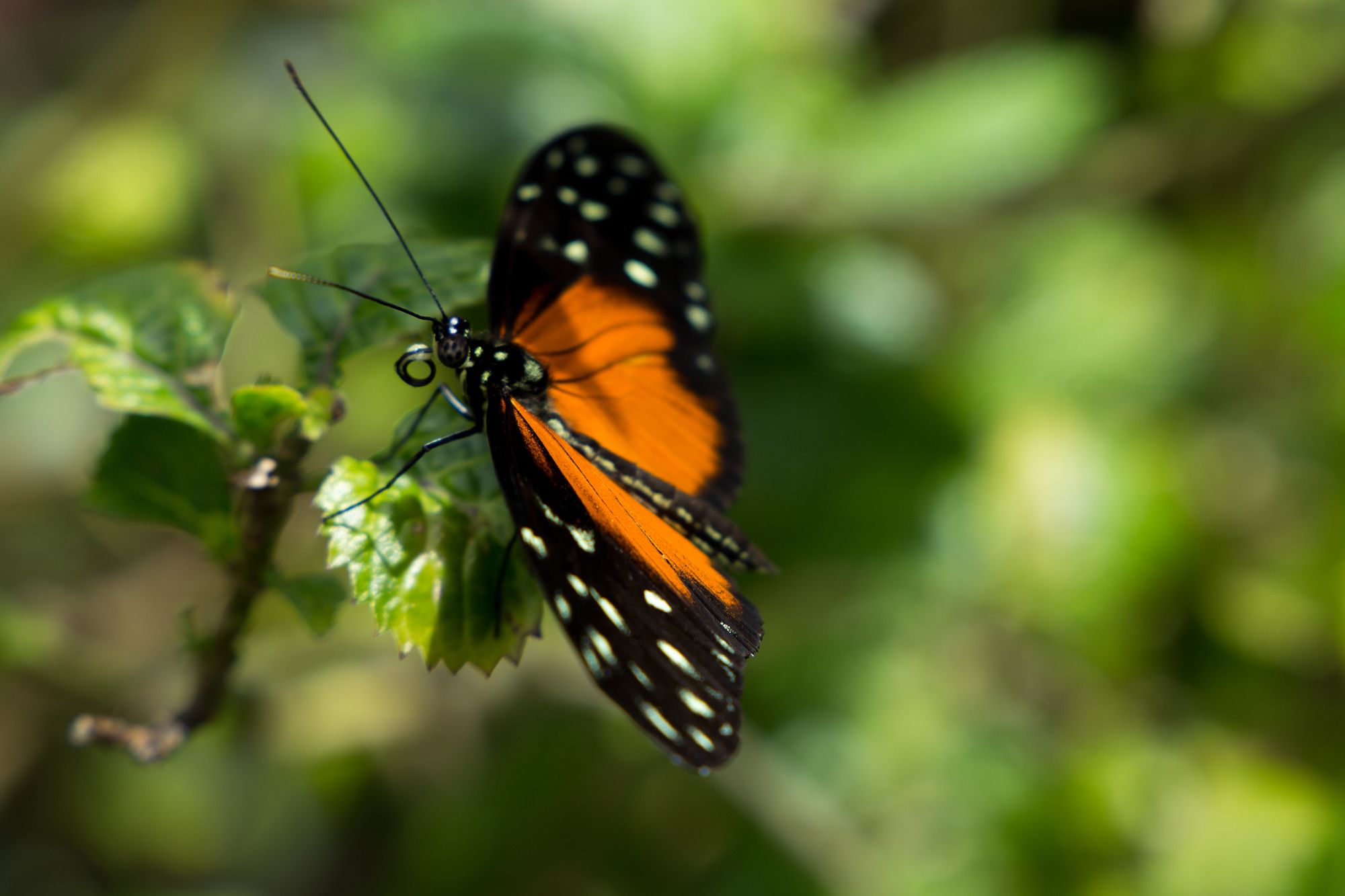 Butterfly on a stone bench. Maybe it was tired?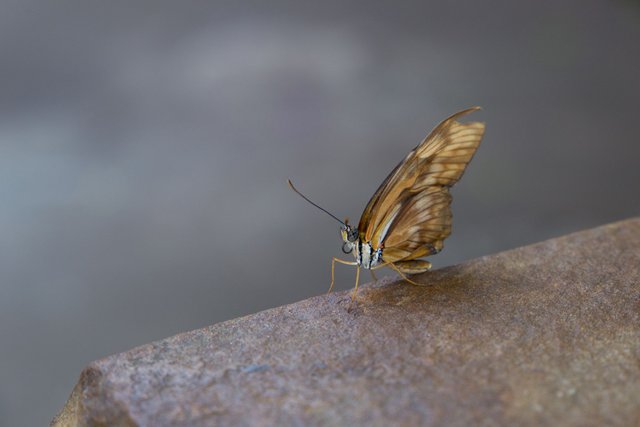 Two butterflies fighting for food. Things were pretty intense for a moment. Can you feel the hostility?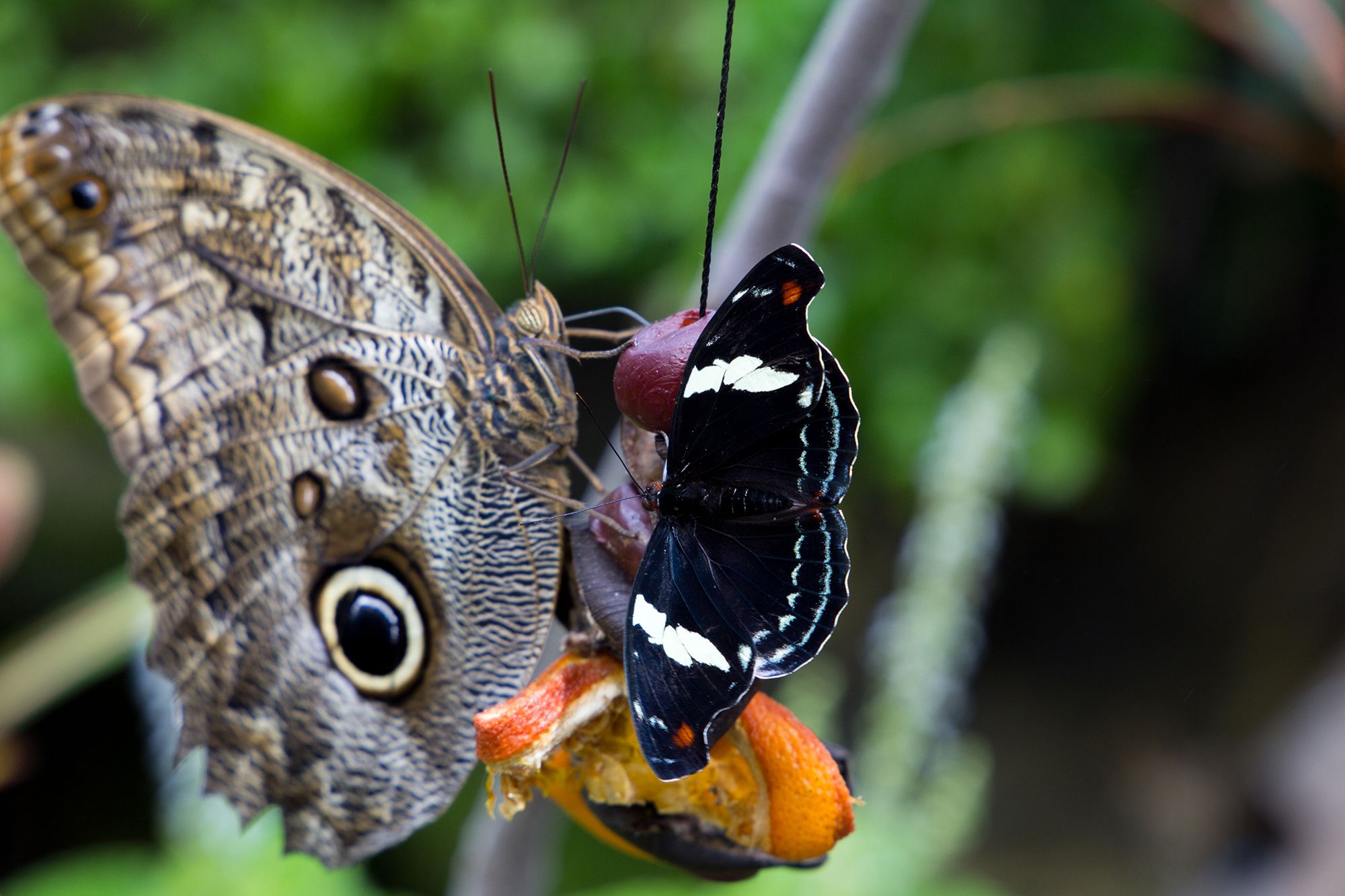 These friendly neighbors decided to share. As it turned out, there was plenty of food for everyone.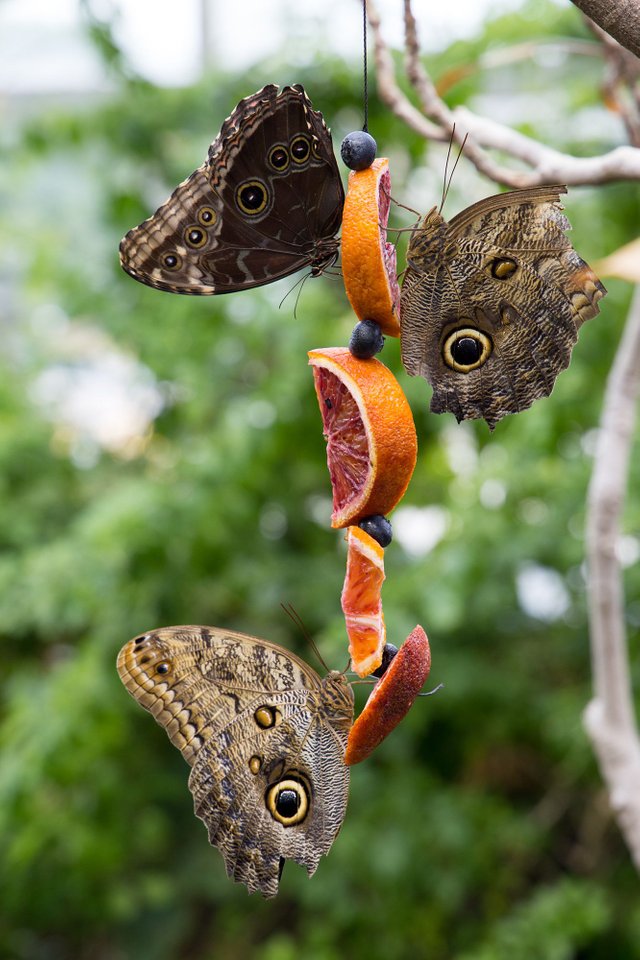 I couldn't tell if this one was a boy or a girl. Color schemes can be confusing.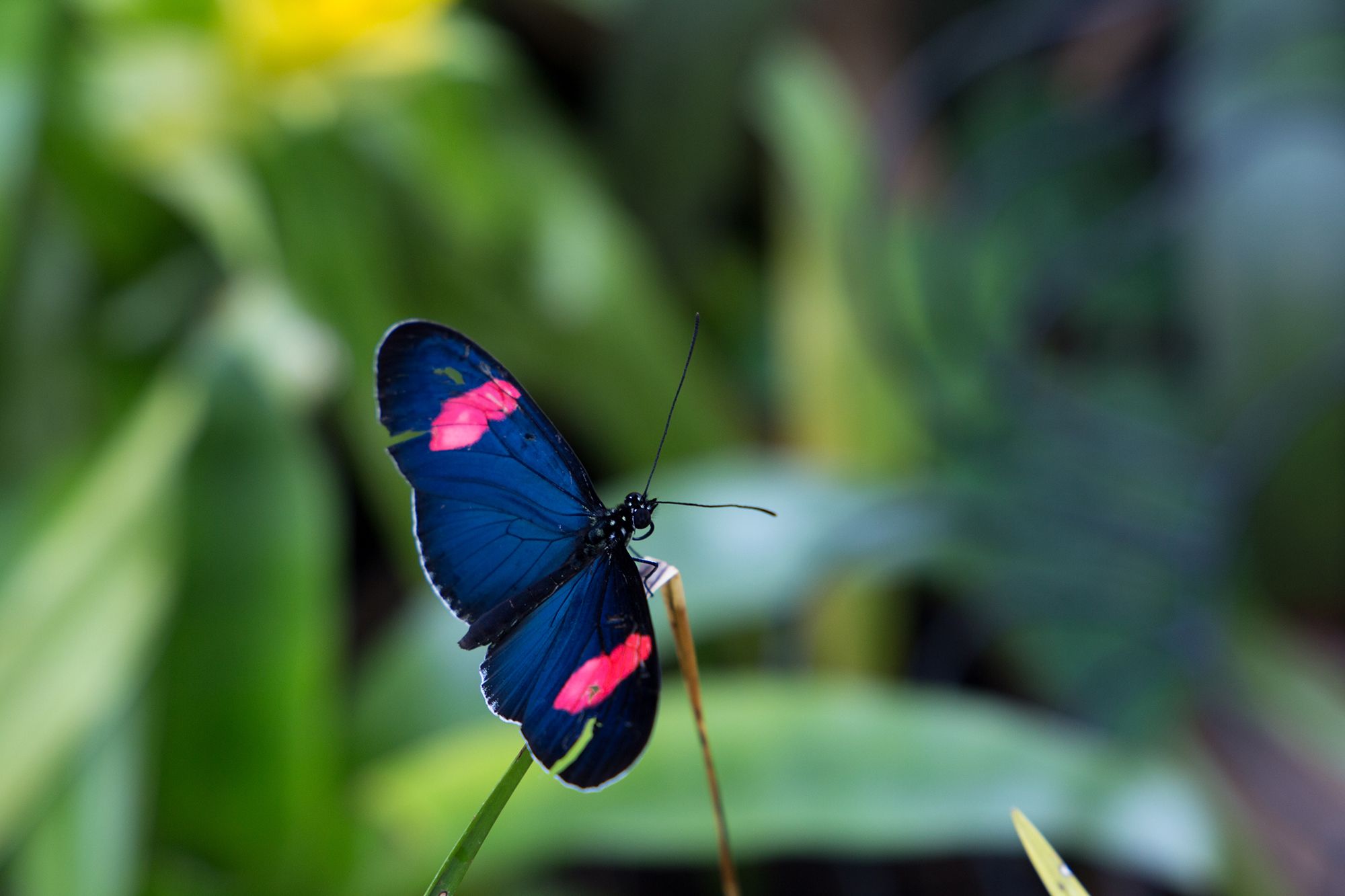 Black on white.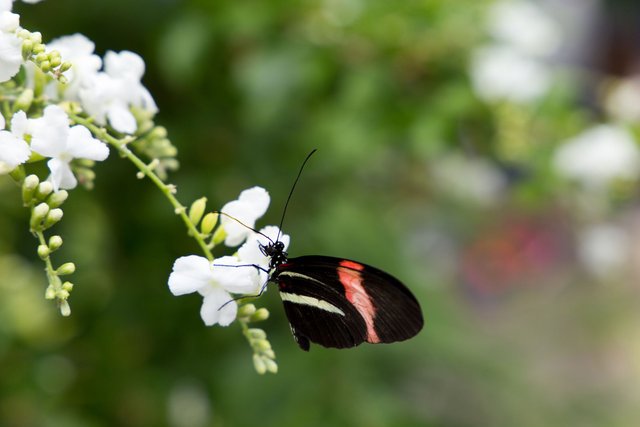 White on black. On white and green.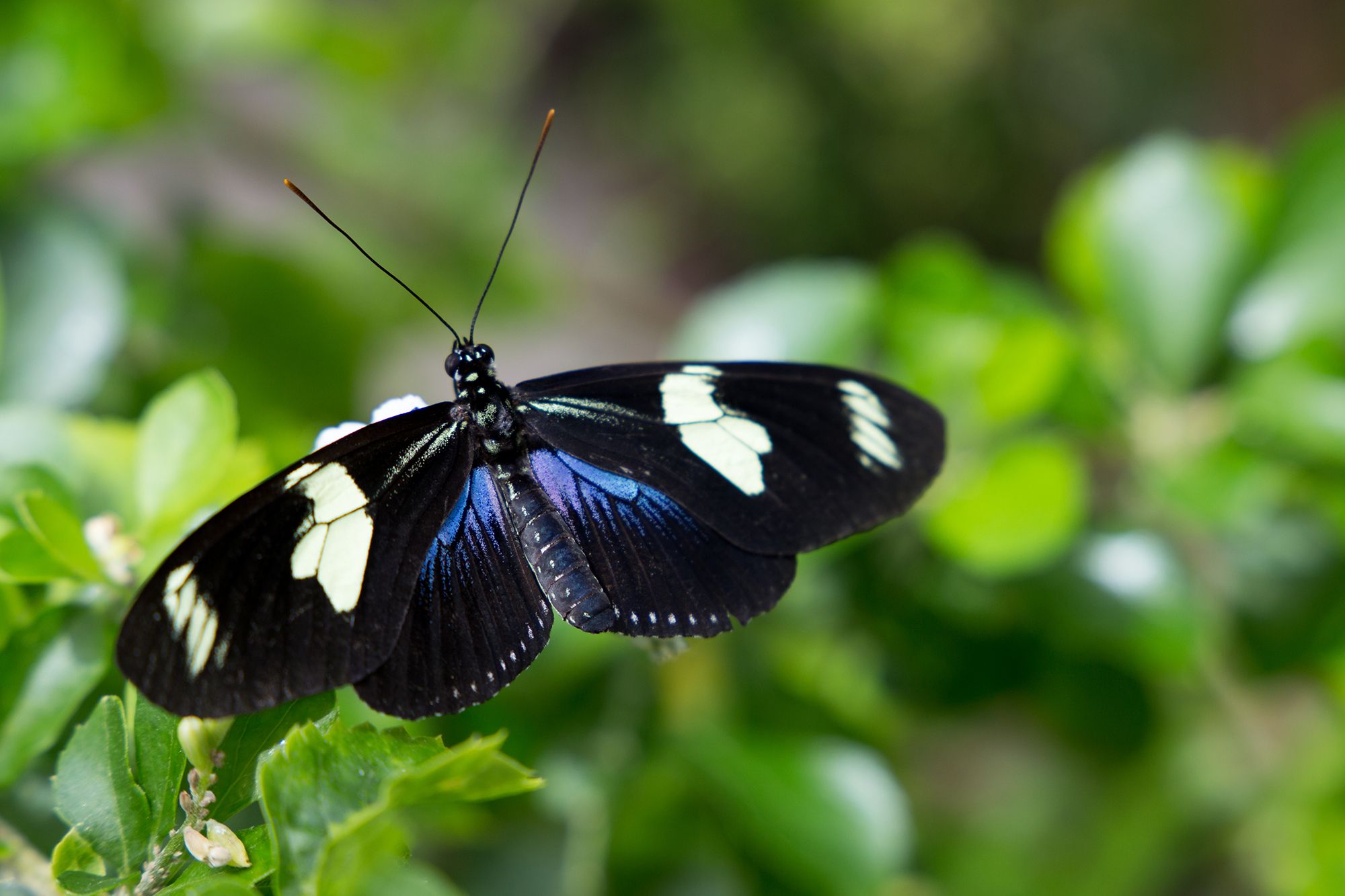 What's this?
It's a bird!
It's a plane!
No! It's...
Oh...nope. Sorry. It's just another butterfly.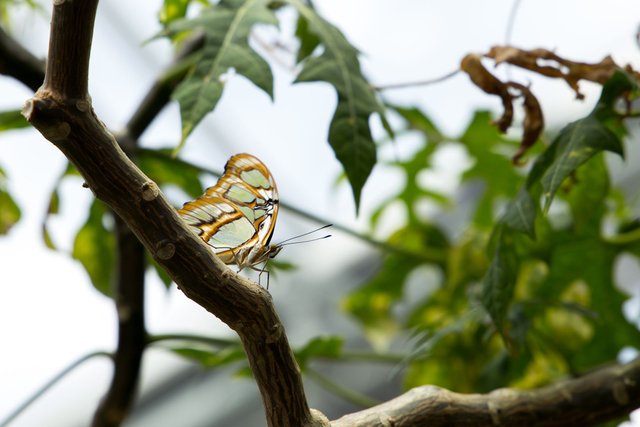 ---
That's all for episode three! We'll wrap things up in Part 4, coming soon!
Thanks for stopping by and I hope you enjoyed the photos. If you have any critiques or advice on photography, let us know in the comments. I don't have a true macro lens, so forgive the lack of fine details on the butterfly close-ups. Perhaps I'll get a good lens for those photos someday.
All photos were taken by me with my Canon 6D.
---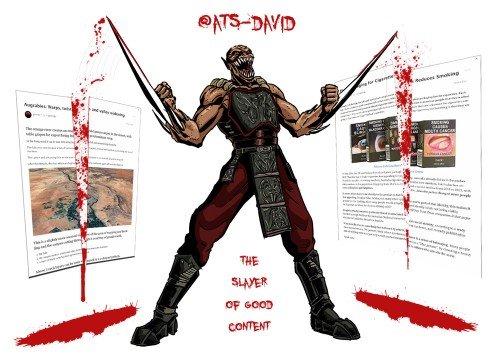 Image courtesy of @mynameisbrian