Learning To Love A New Place
'LEARNING TO LOVE A NEW PLACE'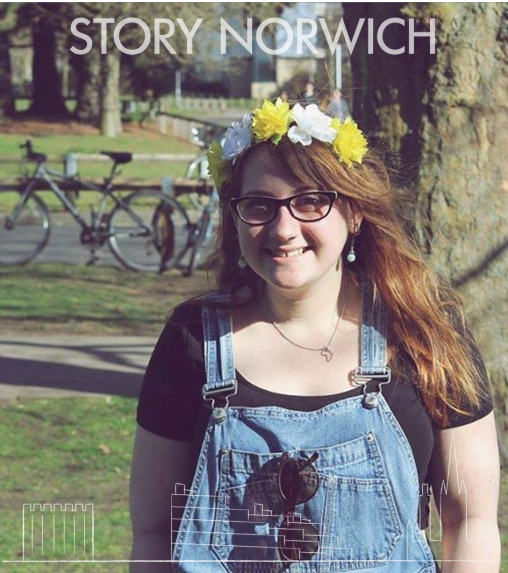 'Just before I turned 16, my family moved. We moved country, we moved continent, and we moved culture. I suddenly found myself facing the prospect of going into a school system I had no experience of, and of having to make new friends for myself in a way that I had never had to before. We moved from Cameroon to England. Although I am English, having parents who work as missionaries in Sub-Saharan Africa meant I had grown up mixing my parents' home culture with a little bit of Central African culture, a little bit of American culture and a lot of missionary culture and I absolutely loved it. I had NO desire to leave Africa whatsoever – why would I? My best friends, my school, my history, and my memories – everything I knew and understood was there.
I was no stranger to change, I've moved house pretty much every two years for my entire life, yet starting sixth form in England was one of the hardest things I have ever had to do. My new year group was twice as big as my entire school had been in Cameroon and I'd never had non-Christian friends before. I would scroll through Facebook and see my friends continuing their life – what used to be MY life – without me and it would hurt. I felt incredibly alone and unable to share my stories and my experiences with people who had never lived anywhere other than England. Regularly I would have to remind myself to physically breathe on the way to school in the mornings; I struggled to deal with the casual swearing, the references to sex, the drinking culture and the sheer amount of people that suddenly surrounded me.
And yet God has been so incredibly faithful to me. When I had no-one else I would talk to Him about everything. I ranted, I raved, I complained. I shared the small victories: when I got my first Facebook friend request from a school friend, the first time I initiated a conversation with someone, the first time I got invited to hang-out. He placed people in my new school who are kind, and understanding and funny and who I cannot imagine not having in my life. Slowly I started to make new memories, new inside jokes, new history if you like, and slowly I started to feel like, just maybe, I had a place in England and that it was somewhere I could make mine.
At university I have seen the same provision and the same faithfulness all over again – I have met some of the best people I know and had such beautiful moments here. I have come to understand that learning to love a new place does not have to mean you love your old place, or the people in it, any less, but it just means that God is giving me more love. When I let Him, He blesses me beyond my wildest imagination. The Bible compares us to clay in the Potter's hand (Isaiah 64:8) and that is exactly what I felt like. I felt like God had put me in the fire and I didn't think I would pass the test – I thought I had cracked. But I don't think God sees it like that at all, I think He sees those 'cracks' as part of the pattern that makes us all so beautiful, so unique and so individual. My cracks tell a story of change, of faithfulness and of overwhelming grace as I have learned to trust Him completely with each move and each goodbye, knowing He is the firm foundation, the only constant in my life. I wouldn't want to change them for anything.'
Rachael Sawers, Third Year, International Development