This set was one small part of a fantastic shoot I had six years ago. The model, Nikki, was relatively new, but exceptionally talented. We had our orientation chat, then did a set outdoors behind the barn at my house, which also doubles as the studio. As it began to get dark, we came inside, she said "you have a studio setup, right?" I said that I did, and she said "I would like to do some high fashion". So, we went up, I set up the lights; pretty much two strobes, one on either side of her and slightly ahead, and then she proceeded to put on an amazing modeling performance for the next two hours or so. Several sets, each filled with creative wardrobe choices and remarkable poses. Plus, her fantastic beauty. I will, in time, be sharing collections from other sets, and probably the BW versions of these shots, which are more like my usual style. But, the color shots here worked great, and fit with the theme requested by @nspart.
No detailed commentary, the concept was simple; "Go be awesome".
As I said, the whole outfit was her idea; both concept and execution. Basically, so were the poses; I often coach models, but nothing was needed.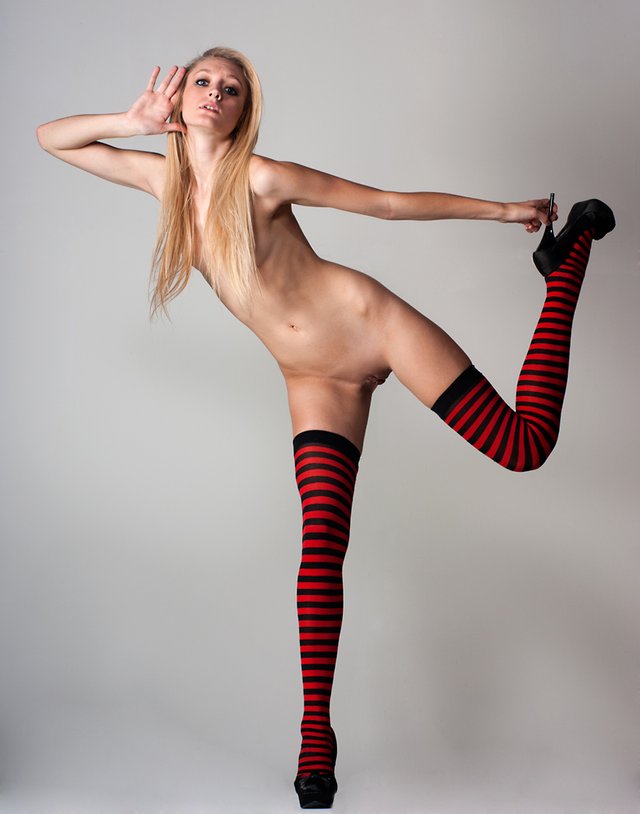 I had hoped we would be able to shoot again. Indeed, remarkable as she was, I would have been delighted to work with her for years. But, sadly, it was not to be. She shot for a while, and last I heard, was doing nicely modeling in the "big city". But, that's been several years.