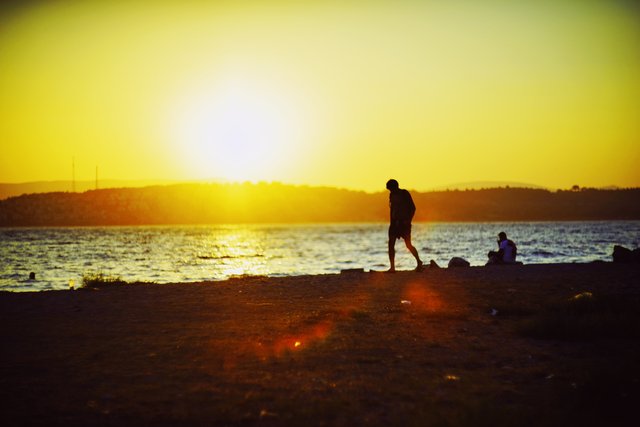 Hello friends.
I am living the burdens of staying apart for a long time. the way everything about my pregnancy. I swam in the sea and plenty of last week. and I made a holiday. a holiday resort located in the city where I live you see in the photographs. There is always a beautiful sun here. When you watch a lonely man, it is possible that you feel alone. I wanted to share with you this photo that animates my romantic and emotional memories. One of the few photografts I took on rare occasion when I felt good. I hope you will be interested.
I am eager to see all the work. Please spare me your comments. I miss all your good works and your conversation!
I wish you a nice day :)
Respects and kisses ...
Ben Ceren ,

All photos , story and drawings are belongs to me. @originalcontent - @originalworks If you like my works please resteem and upvote.. Thank you for your support and valuable comments on my art.