Clowning around, Working at a haunted house!
Ive been incredibly busy lately and havent been on here much! Between working on my house and haunt season Im just hardly home. That and I got rid of the internet at my house, which is very liberating and cleansing of the mind!
This is my third year scaring at frightworld, New Yorks #1 Haunted attraction.
I have been part of the build crew for about 5 years now. Its very satisfying putting all the houses together and watching them come to life for the season.
Unfortunately I am not allowed to post any pictures of inside the houses, but you can find some promo materialat www.frightworld.com
I can share with you a few pics of myself and some friends ;-)
We have a new house this year called Eeriepalooza, its a music festival gone madd and taken over by clowns, I had a lot of fun building this house out, and providing the soundtrack for it.
I never really liked clowns much until having to act as one, its quite fitting I suppose, and gives me a new appreciation for them.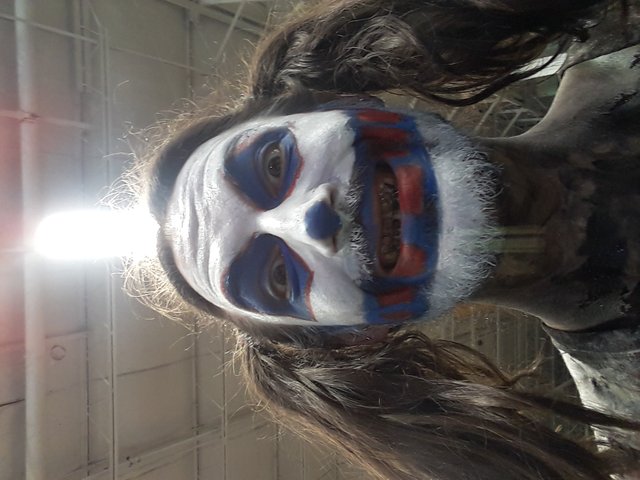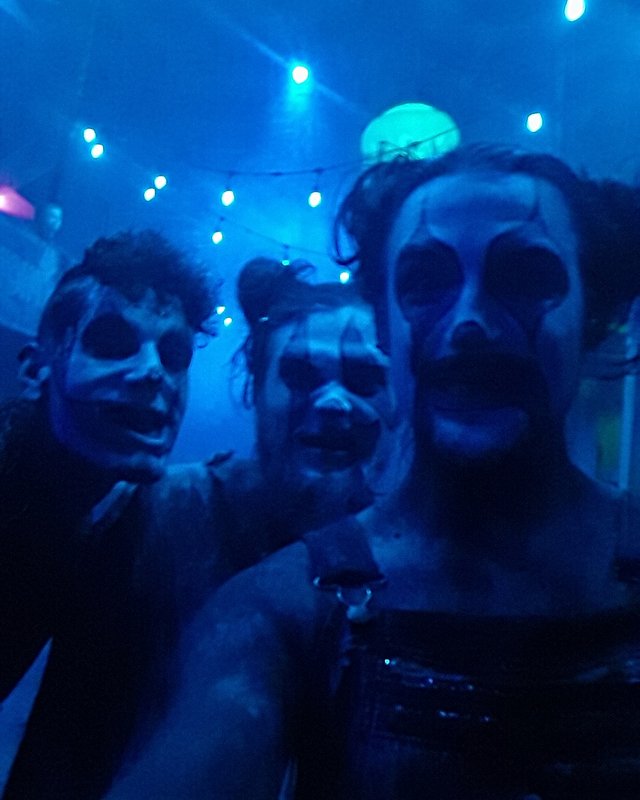 One night I was put into grindhouse, which I have a blast working in, think Texas chainsaw massacre / wrong turn messed up redneck wearing your skin party house.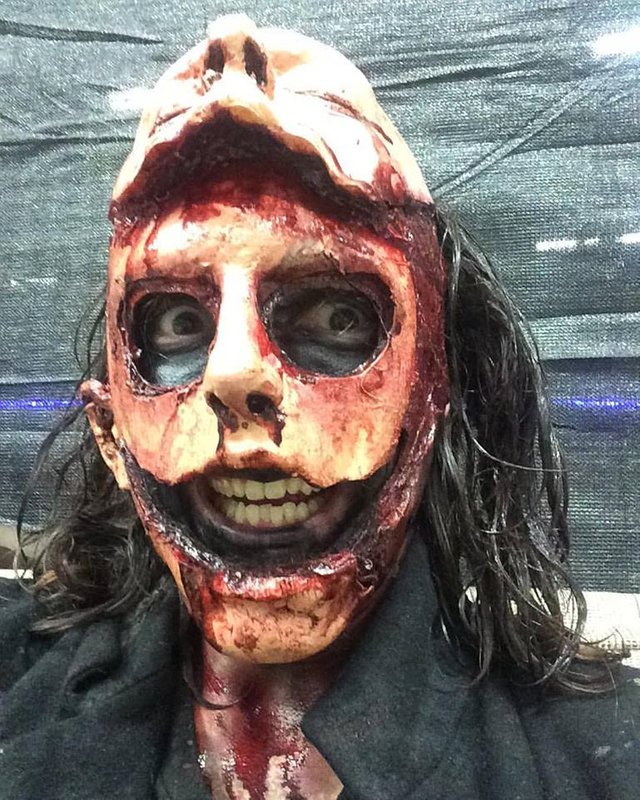 Though there is a clown room in grindhouse, which I got to dress up for one night, I played the part of a pissed off kidnapped clown that wanted to go to eeriepalooza, but my family was mad at me because i was supposed to prepare dinner, and she wasnt breathing anymore, so I wasnt allowed to go to the party...wahhhh sad clown, but I was the pretty one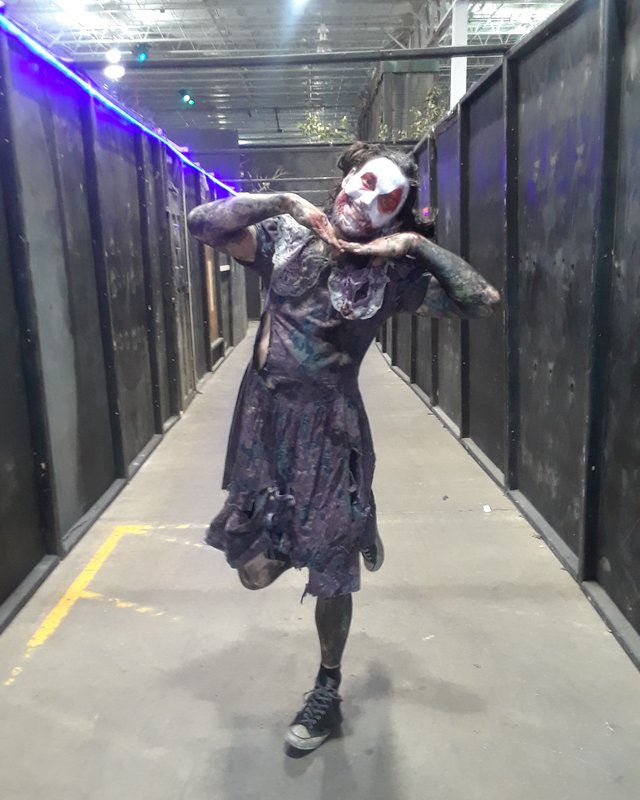 I got a pretty nice bruise from slamming into a wooden crate to scare customers, it was very effective, and showed my dedication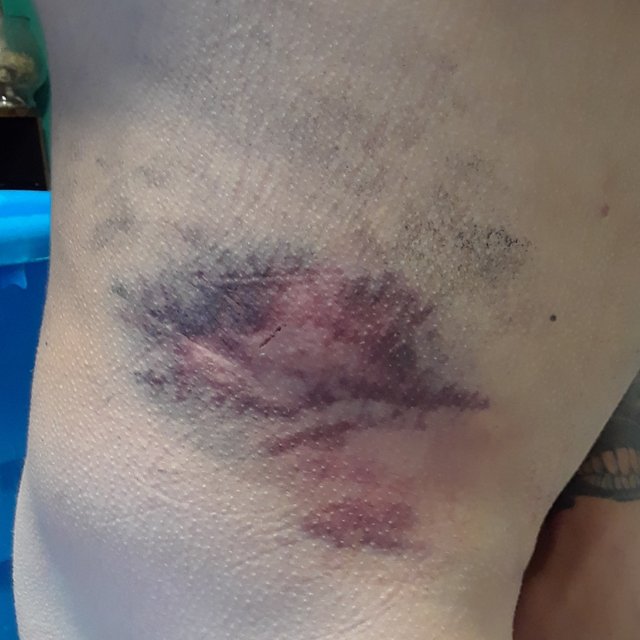 my partner and I got to scare together in Asylum, which is an abandoned insane asylum, its one of my favorites to scare in, this year there no lights in it and you have to walk through with a flash light, extra spooky!
I play Dr Awkward!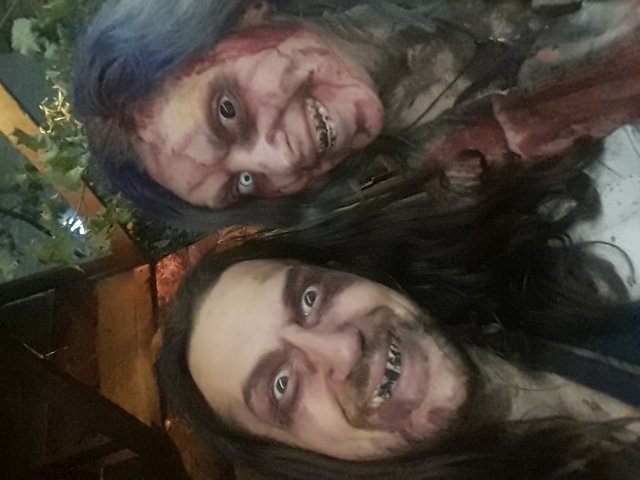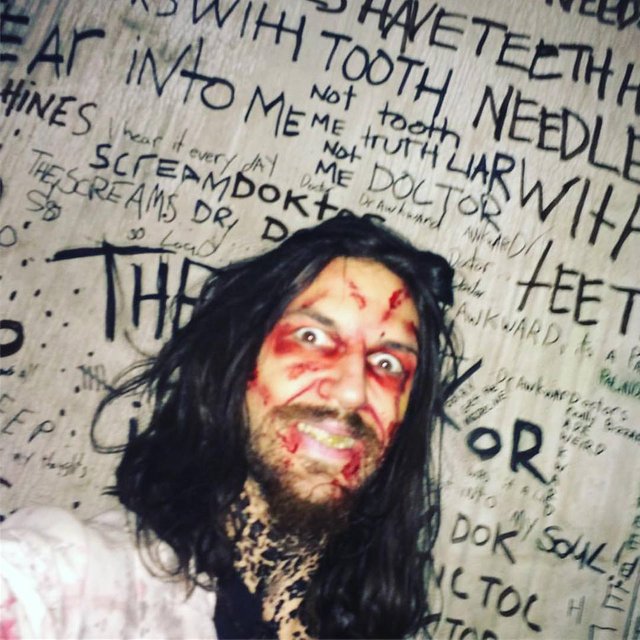 We are open for two more weeks, so if youre in the area (Buffalo, NY) come on out! Its a hell of a time :-D