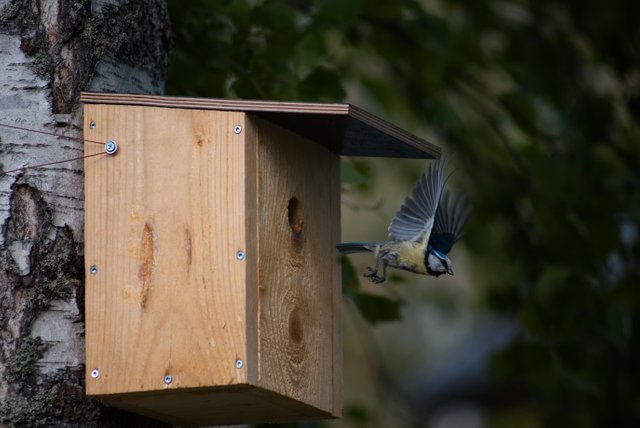 I've built a bunch of birdhouses already last autumn. Now as I set them up the garden, one of the three birdhouses has attracted a bird to build a nest in it. I wouldn't had noticed it but my wife told me there was loud chirping coming from one of the birdhouses and as the bird was too fast to be identified, I thought I'd take one picture of the bird.
But damn, it was fast.
If I got a photo of the birds head peeking out from the hole, I ha to be lucky to even get it's tail in the next one. But after one successful shot I decided to give it a few tries - and ended up sitting for almost an hour taking photos of the bird.
It's common that blue tits lay eggs too early in the colder months and will fail because of the cold or if there's not enough food for the baby birds. Luckily it's a great weather now and the mother bird is able to find food all the time. She was flying back-and-forth to the nest. Not sure if the dad bird is also helping to raise the chicks, but I'm not sure how good fathers the blue tits generally are.
Man-tits.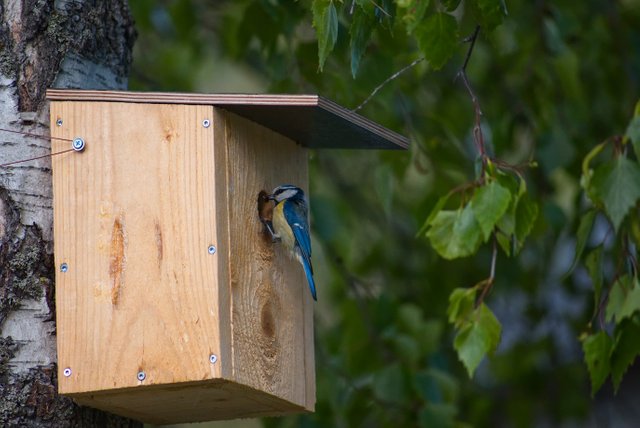 Food for the hungry children!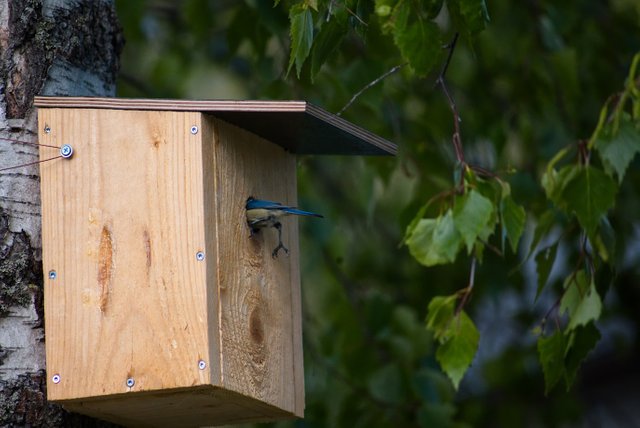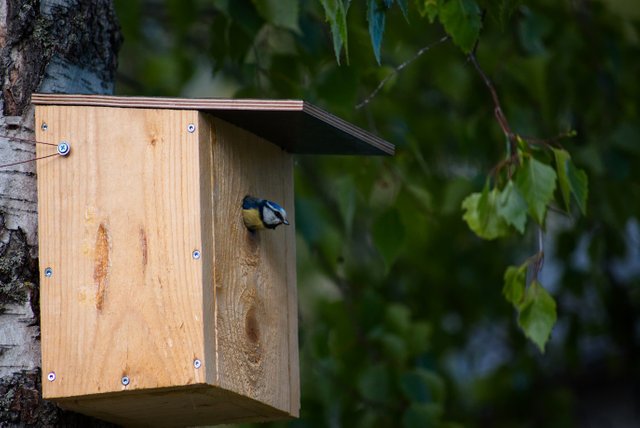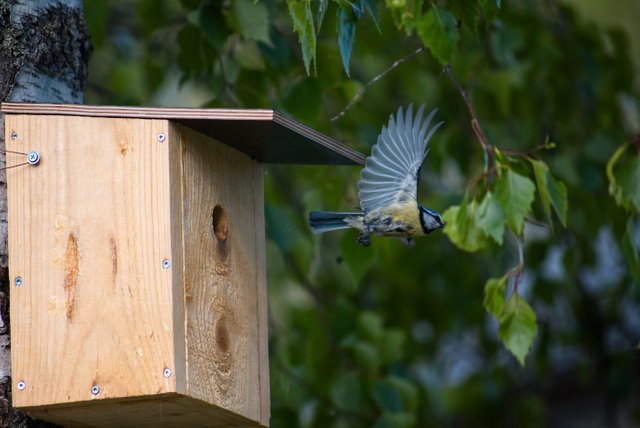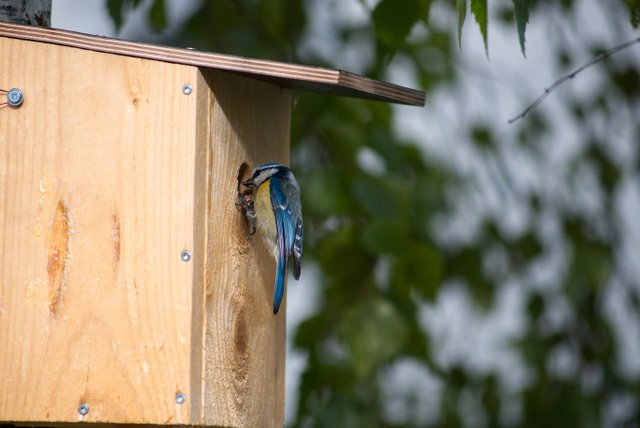 My god, will they ever stop eating?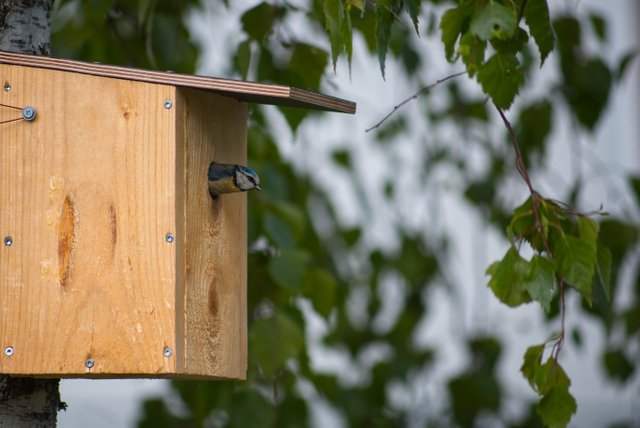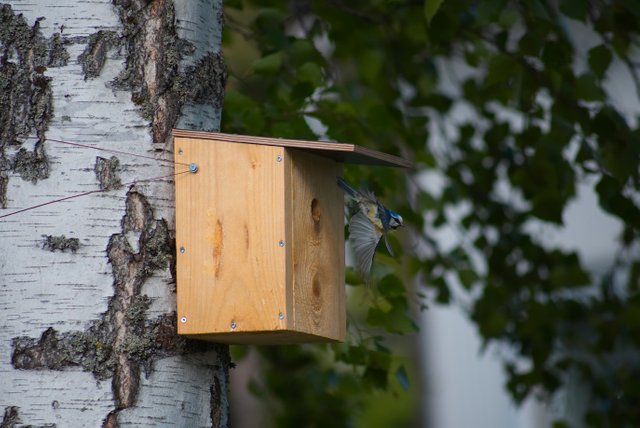 Fuck this shit, I'm going home!