Prominent View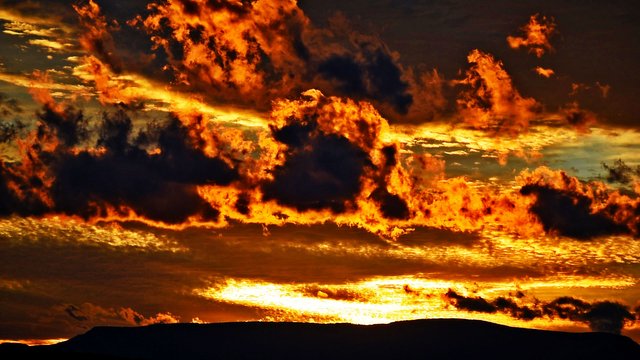 Here's another cloudy shot that I think is pretty cool!
Actually, I'm not sure cool is the right word for me...
I think "dramatic" and "impressive" are better words that I would personally use.
This one just makes me go like "whoa"...
I can get lost in all the different layers, it's almost like 3d there's so much depth going on.
Nature sure is amazing and beautiful sometimes!
Also, the bright yellow spot at the bottom middle is intriguing and interesting looking to me.
I don't see stuff like that too often, it's difficult for me to even describe and put words to it.
It looks sorta of like flames, like molten lava... And there's something else there I just can't define.
Anyways... I think that's it for me for now. Bye until next time!