Another Pretty Sunset.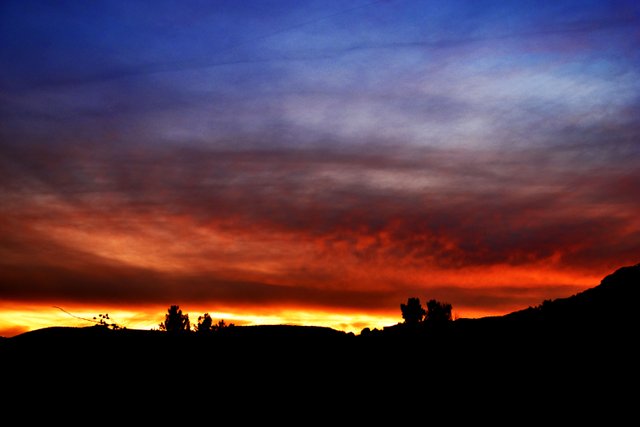 I think this one came out pretty nice. Good colors and proportions, plus those clouds are quite interesting and dramatic looking in my opinion.
Also, I was out filming the other day in the rain and I got drenched and was cold and about to just give up and go home and then... A really nice double rainbow came out and I think I got some pretty good shots. :) Will be sharing some of those in the next couple of days probably.