Waiting for winter #autumnal landscape from Poland #JESIEŃ W SEPII
https://steemit.com/polish/@sp-group/jesien-w-sepii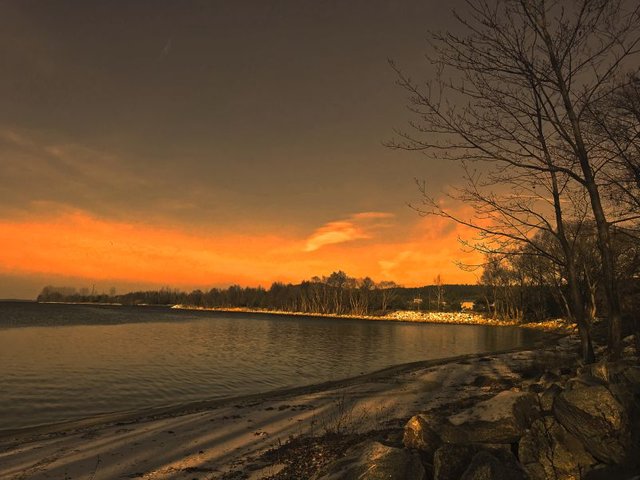 I do not belong to people who like winter, definitely prefer spring when nature is born and there is more sun. Currently, the day in Poland is already very short, there are no leaves on the trees where the first snow and frost have already appeared.
camera: iPhone 7
place: Jezioro Żarnowieckie in Poland
method: sepia + HDR
Please, follow me and I am waiting for your votes.