This moment I took myself using hp oppo f3 where when I was coming home from the office where I practice field work.
Momen ini saya ambil sendiri menggunakan hp oppo f3 dimana saat saya sedang pulang dari kantor tempat saya praktik kerja lapangan.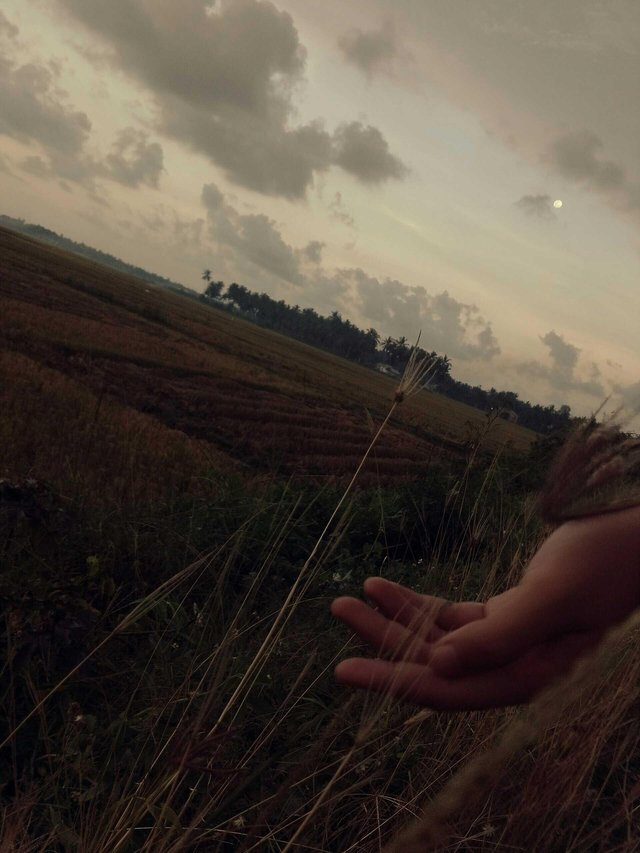 Very beautiful weeds that at that time the sun began to sink into the darkness of a quiet night.
Ilalang yang sangat Indah yang ketika itu matahari mulai tenggelam berganti gelapnya malam yang sunyi.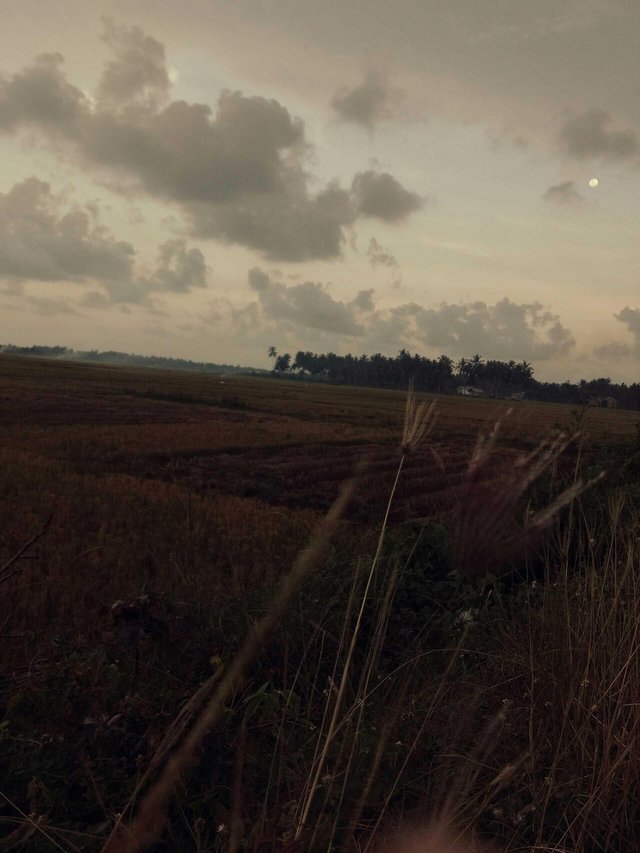 I saw the farmers wearing their fatigue all day working hard to support their families at home. And hopefully with this soothing view the farmers can eliminate fatigue and fatigue.
Saya melihat para petani dengan lelahnya seharian bekerja banting tulang untuk menafkahi keluarga nya dirumah. Dan semoga dengan pemandangan yang menyejukkan hati ini para petani tersebut dapat menghilangkan penat dan rasa lelah.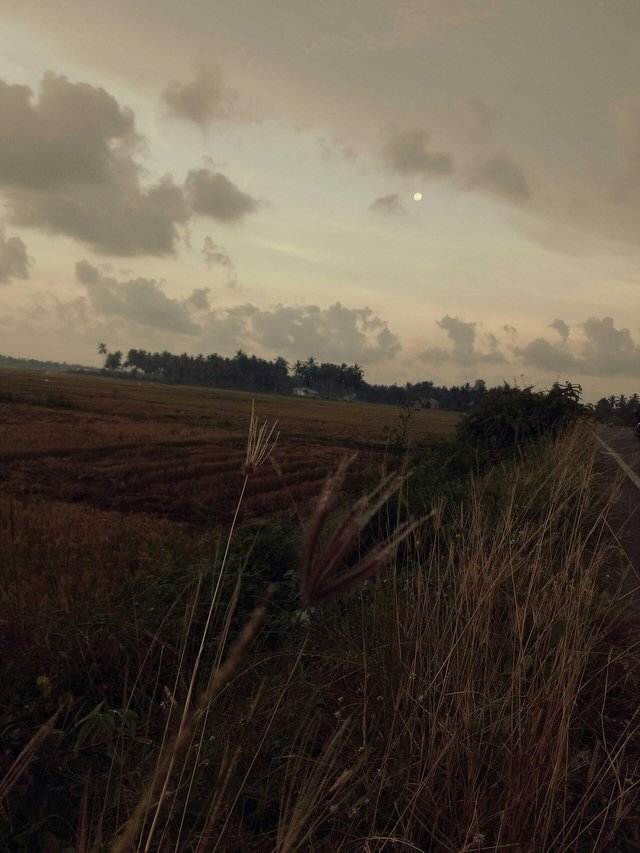 The sun that seems to be going down and turning into a very Beautiful moon looks before my eyes.
Matahari yang tampak akan turun dan berganti menajadi bulan sangat Indah tampak di depan mata saya.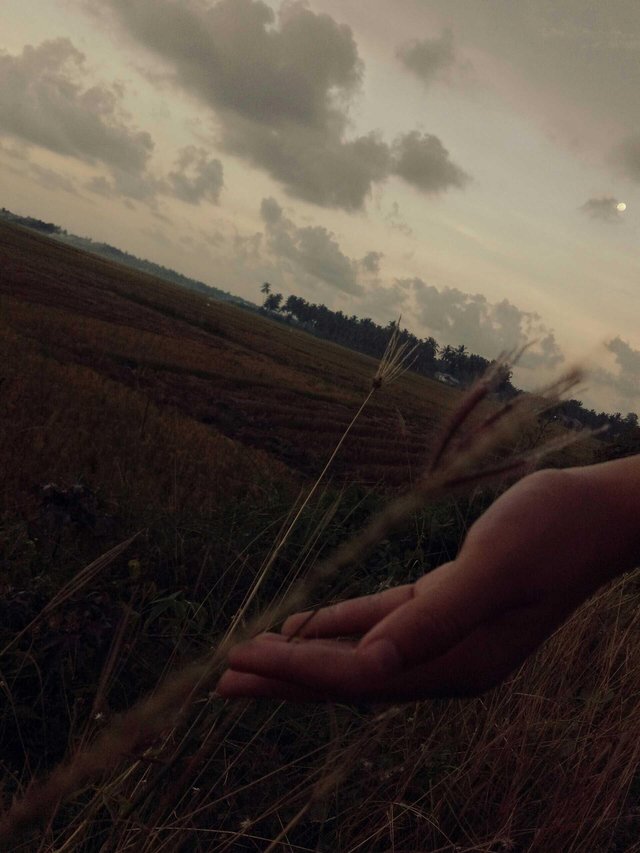 May be useful.
Semoga bermanfaat.