Memory #9 My Little Mountain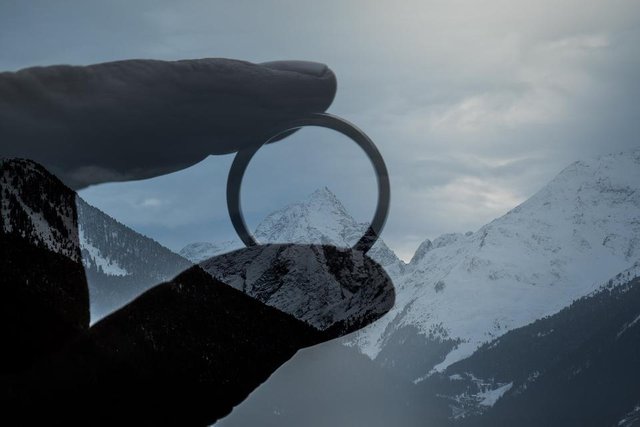 It is a double exposure picture, so NO PHOTOSHOP!!!
It is almost the way it came out of the camera. If it is blurry that is because I shook it... It was not an easy picture to take. I took it during one of my hikes. It was spontaneous- I just wanted to see what will happen.
I think about my wife when I look at this picture, she is the most amazing person I have ever met. She is my rock, a tiny, total package. She is like this mountain that I will always look up to. Small from the far, yet of heart that is bigger than any obstacle she can face. Thank you, Sweetie, for being there for me through thick and thin.
It was shot with the Canon EF 17-40mm f/4L USM wide-angle lens. Camera: Canon EOS 7D Mark II. I don't use Photoshop, I am colorblind, I use the Lightroom and work with RAW files.