Québec - Canada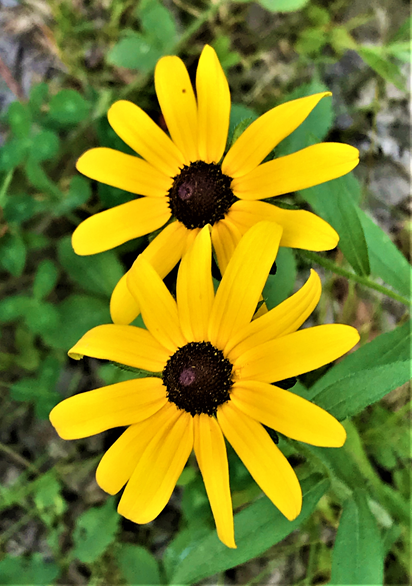 Rudbeckie tardive
Rudbeckia hirta var. pulcherrima
Black-eye Susan
[FR]
Est-ce que les fleurs suivent la direction du soleil ?
Effectivement, certaines plantes et des fleurs peuvent réagir à un stimulus extérieur, que l'on nomme tropisme. Lorsqu'on parle de fleurs qui orientent leur mouvement en lien avec la lumière du soleil, on appelle ce phénomène héliotropisme floral.
Cette réaction se manifeste principalement chez les plantes et fleurs situées en montagne ou poussant en climat froid.
C'est grâce à un organe de la plante (pulvinus) à la base de son pédoncule que le mouvement se déclenche. La température de la fleur s'élève, ce qui attirerait davantage les pollinisateurs potentiels et, de ce fait, augmenterait ses chances de reproduction.
[EN]
Do the flowers follow the sun direction?
Indeed, some plants and flowers can react to an external stimulus, which is called tropism. When we speak of flowers that orient their movement to sunlight, this phenomenon is called floral heliotropism.
This reaction occurs mainly for plants and flowers located in the mountains or growing in a cold climate.
It is thanks to an organ of the plant (pulvinus) at the base of its peduncle that the movement is triggered. The temperature of the flower rises, which would attract more potential pollinators and, therefore, increase its chances of reproduction.
Tourlou !
---